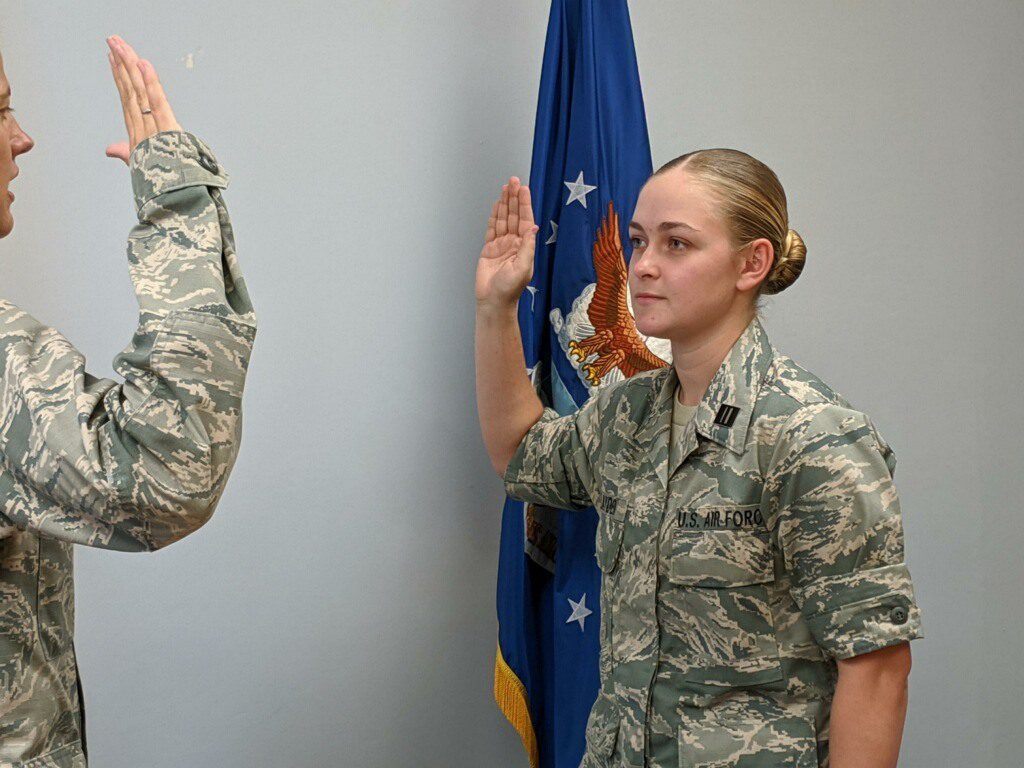 Cadet Lilly Layden is a junior, Dean's List student from King of Prussia, Pennsylvania. She is with her family there studying remotely during the campus closure, forced by the COVID-19 pandemic.
Layden is a contract cadet with the U.S. Air Force ROTC and is working on a double major: Cyber Security and German. She anticipates graduating in 2021 and accepting a commission as an officer in the Air Force at that time.
Q. Why did you select The Citadel?
A. I decided to attend The Citadel set myself up for success with a planned career in the military. I hope to follow in my father's footsteps as a member of the U.S. Armed Forces serving our country.
I have always been technologically driven and women are severely underrepresented in STEM roles. Only 2% of the world can code and only about 20% of that 2% are women. I am needed in the realm of cyber security operations and I knew The Citadel could help get me there.
As for my second major, I am part German and have been learning to speak German for nine years now. It is a great life skill to speak another language, especially in the military
Q. What is your top career goal? If you are a senior, what are your plans after graduation?
A. I hope to serve my country through a full career as a Cyber Operations USAF Officer.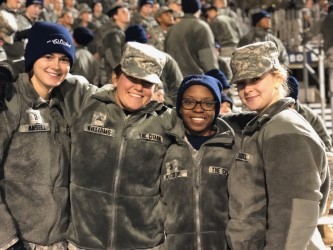 Q. What woman inspires you the most at this point in your life?
A. My church volunteer members, Cassie and Ann – they lead our women's ministry and are tireless.
Q. What is it like being a woman in the Corps?
It is hard being a woman here. You're constantly being evaluated as not only a cadet, but a female. The outlook people have on female cadets here isn't always friendly. You must work much harder than male cadets to be taken seriously and you have to realize you can't please everybody and have to be successful for yourself, not for anybody else.
Q. What do you love most about attending The Citadel?
A. I love the structure of cadet life here. It makes me put my best foot forward and makes me take on so much more than I could have ever imagined I could. It keeps me focused, connected, and well rounded. I have a bright future because of it. I also love the bonds I make with people. I've made my best friends and made the best memories with people I love here. We can be so close knit.
Q. What are you most involved with on campus?
A. Campus ministry, the Gospel Choir and the Judo Club.
Q. What is your #1 recommendation for young women considering The Citadel?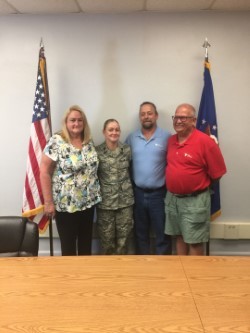 A. Remember you're here for yourself and YOUR future and success, nobody else's. A lot of the time you're going to be the only woman in a room and you've got to bring it and own it.
Q. What is your top recommendation for young people considering your major?
A. Cyber Security/Computer Science is not an easy major, but that is what makes it very rewarding in the real world. So if you are considering it, The Citadel is an excellent place to get your foundation.
Also, your knob (freshman) year will be very hard and you will lose some of your classmates who don't have what it takes to make it through to recognition. Your first year, and all years here you will need to be focused, driven, interested, and must take initiative to get help when you need it. Just know you CAN do it.