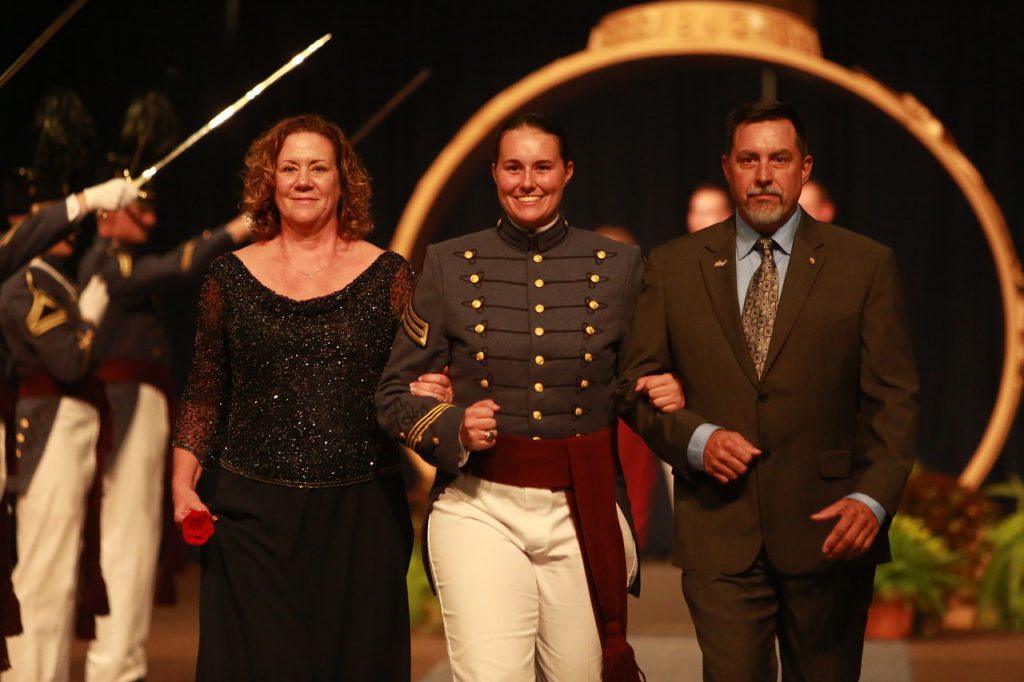 Photo above: Cadet Julianna DeSalle with parents, Janet and John, during her Ring Ceremony.
Cadet Julianna DeSalle is an Electrical Engineering major from Navarre, Florida. She is a senior, and the head of her department recommended her as one of the standout, future leaders in her field.
Q. Why did you select The Citadel?
A. I selected The Citadel because of the discipline and high standards required of a cadet. Both of my parents were active duty Air Force service people and are now retired so I grew up being held to a high standard.
Q. What compelled you to become an electrical engineer?
A. I chose to study engineering because I have always been good with math and science and I also really enjoy being hands on with the work that I do. I chose Electrical Engineering because the discipline is so diverse I can do whatever I want to do while having a firm educational background.
Q. What is one of the most interesting experiences you've had through The Citadel?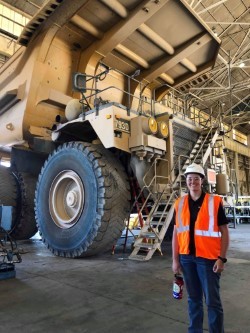 A. It was definitely different and exciting interning with Freeport – McMoran, a mining company, for two summers. I had never even thought about mining until I was called for an interview. It was a great experience and has opened my eyes to just how vast my opportunities are in the workforce.
Q. Your department head says you've received several job offers?
A. It is really rewarding. After graduation I plan to move to Bagdad, Arizona and start my career as a process automation engineer in the mining industry.
Q. What else are you involved with on campus?
A. I am involved in many things on campus, but especially love playing with my friends on the women's club rugby team at The Citadel.
Q. What would you to say to young women considering The Citadel?
A. My recommendation for young women considering The Citadel is come here to grow, come here to develop as a person, come here to become a better leader, follower, mentor, friend, daughter, person. Come here for a challenge and accept all challenges with open arms.
Q. What is your top recommendation for young people considering your major?
A. My top recommendation for young people considering engineering as a major is don't give up on what you want to do, it will get hard but you can make it through, just don't quit.