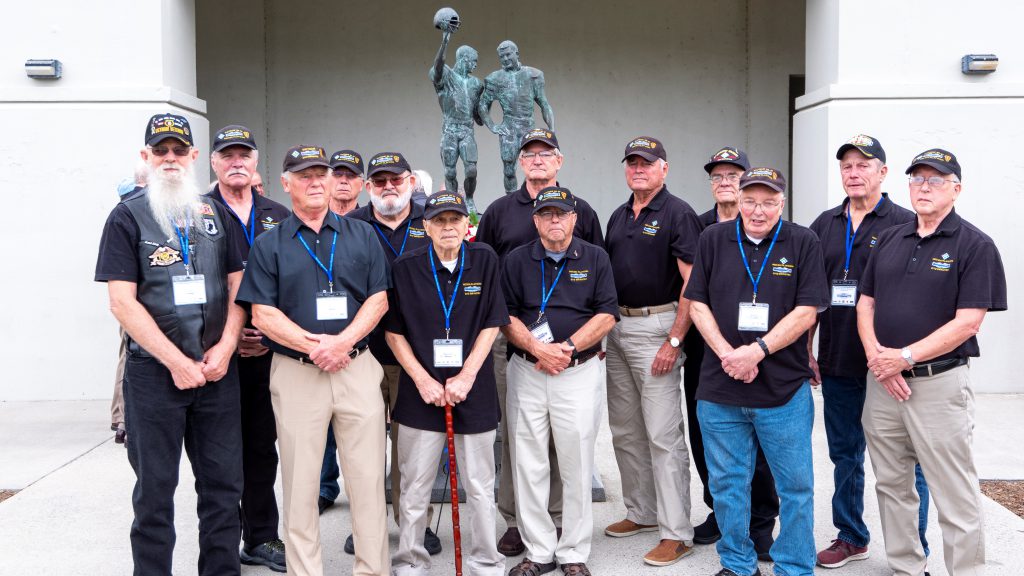 A group of nine Vietnam War veterans honored a Citadel graduate they say saved their lives.
"Skip Murphy, we called him 'Skip,'" said Bill Bradbury, a lieutenant in Murphy's platoon.
Frank Monroe "Skip" Murphy was captain of The Citadel's football team and also a wrestler. He made the Dean's List as a student before graduating in 1965, and then serving in Vietnam.
"We went in on a patrol to a heavy jungle. Somewhere along the line, we hit a heavy command detonated mine," said Brian Neal, who says he was with Lt. Murphy when the mine flipped their armored vehicle.
"That's when Lt. Murphy and two other soldiers were killed," added Ken Eising, who also served with Lt. Murphy.
"I tried to get him out. I knew what the problem was. It hurts," Neal said. "He was trying to help us. If it hadn't been for him and his platoon, we wouldn't be here today."
Murphy was ultimately awarded a Purple Heart and a Bronze Star, among other awards. Several of his platoon members, who visited The Citadel from across the country Wednesday, touched Lt. Murphy's name at the school's Vietnam memorial. They then headed to Johnson Hagood Stadium, where they placed a wreath at the foot of Murphy's statue.
"One of those days that certainly sticks in your mind and you try to live by it and be thankful that you're here," Eising said. "Appreciate Skip Murphy's participation and the other fellas in his platoon that came back in and got us out of that place."
His platoon members gave him one final salute and said a prayer.
"They're the true heroes. The ones who didn't make it back," Neal said.