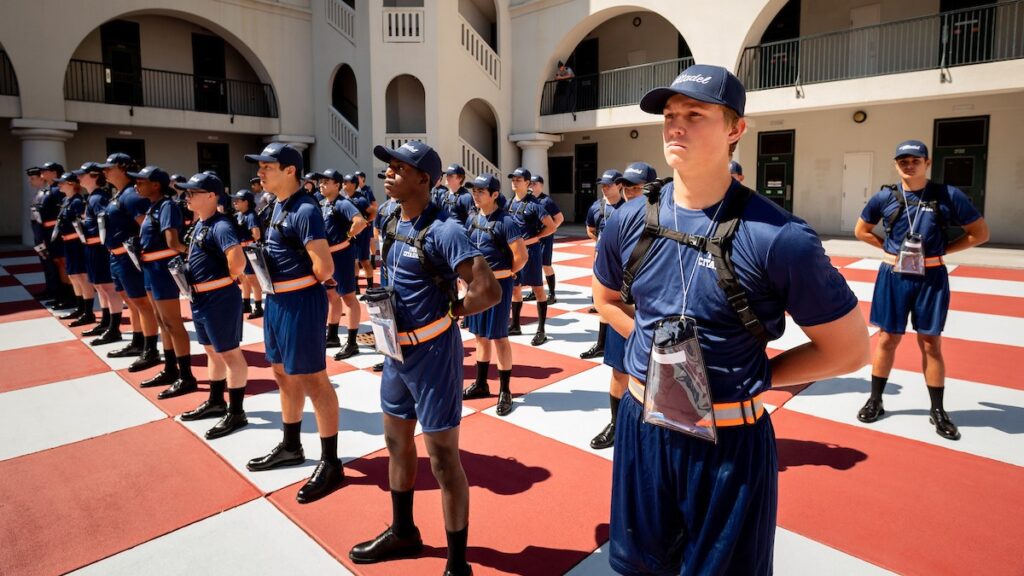 2023 Women's Entrepreneurship Summit
Wednesday, August 2
8:30 a.m. – 4 p.m.
Bastin Hall, The Citadel campus
Free with registration, open to the public
Lt. Gov. Pamela Evette is the keynote speaker for the 2023 Women's Entrepreneurship Summit, which will take place on Wednesday, August 2, inside Bastin Hall. The summit will teach participants the business skills to help launch and grow a business. The event will feature round robin sessions on entrepreneurship, a panel of veteran business owners who will share their experience and all attending service members or their spouses will receive the Boots 2 Business Small Business Association certification.
This event is free and open to the public. Registration is required.
Matriculation Day
Saturday, August 12
7– 10 a.m.
Holliday Alumni Center
Open to the media, RSVP is required
Incoming freshman from the Class of 2027 will report to The Citadel's campus on Matriculation Day to begin their training as future members of the South Carolina Corps of Cadets.
Cadet recruits will arrive at the Holliday Alumni Center between 7 and 10 a.m. on Saturday, August 12, to be assigned to their company. They will then proceed to their respective barracks, receive room assignments and physical training uniforms and say goodbye to their families before beginning orientation and training. Volunteer parents from The Citadel Family Association assist the freshman and their parents as they move their belongings into their rooms.
Media is welcome to cover matriculation between the hours of 7 – 10 a.m., with an assigned escort. To coordinate a campus escort in advance, please contact the Director of Communications at zwatson2@citadel.edu or at (843) 953-3722 / (843) 814-9410.
Oath Ceremony
Monday, August 14
5:30 p.m.
Summerall Field
Free and open to the public
The Oath Ceremony for The Citadel Class of 2027 will begin at 5:30 p.m. Monday, August 14. The freshman cadet candidates will stand on Summerall Field and take an oath pledging to abide by the college's core values of honor, duty and respect as future members of the South Carolina Corps of Cadets.
In the spring, the freshman cadets will participate in the Oath Renewal ceremony at Marion Square on Recognition Day.
The Oath Ceremony will be streamed live from The Citadel's Facebook page and on YouTube.
First day of fall 2023 classes
Wednesday, August 23
Various times
The Citadel campus
On Wednesday, August 23, fall semester classes will begin for both the Corps of Cadets and The Citadel Graduate College.
For more information on the fall semester's academic schedule, click here.
The Citadel Athletics
To purchase tickets, please call 843-953-3647 or visit citadelsports.com/tickets.
The Citadel Women's Soccer vs. Francis Marion
Thursday, August 24
4 p.m.
WLI Field
Free, open to the public
Meet the Bulldogs
Saturday, August 26
1 p.m.
Johnson Hagood Stadium
Free, open to the public
The Citadel Women's Soccer vs. Charlotte
Sunday, August 27
4 p.m.
WLI Field
Free, open to the public
The Citadel Women's Volleyball vs. College of Charleston
Tuesday, August 29
6 p.m.
McAlister Field House
Free, open to the public