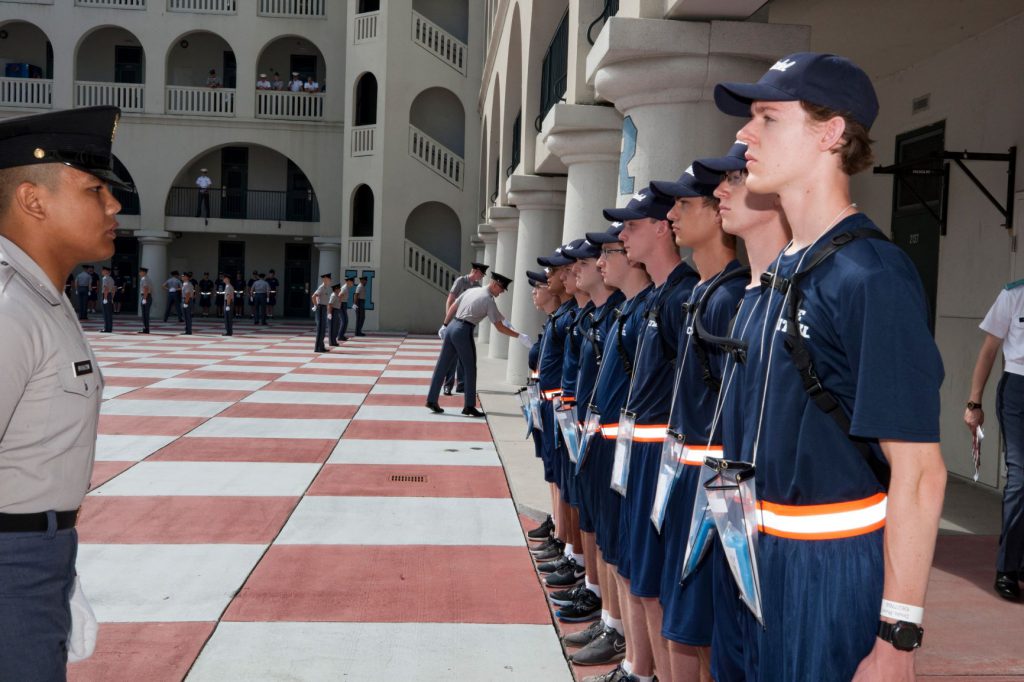 Mayor Tecklenburg to visit "Girls who Smash Code" summer camp
Thursday, August 1
10:30 a.m.
Thompson Hall
Open to media; RSVP required
Charleston Mayor John Tecklenburg will visit one of The Citadel's most popular STEM camps of the year. He will be on campus at 10:30 a.m. on Thursday, August 1, to visit with the middle and high school students who are attending GenCyber Citadel – Girls who Smash Codes: Cybersecurity Interdisciplinary Training Camp for Middle/High School Girls.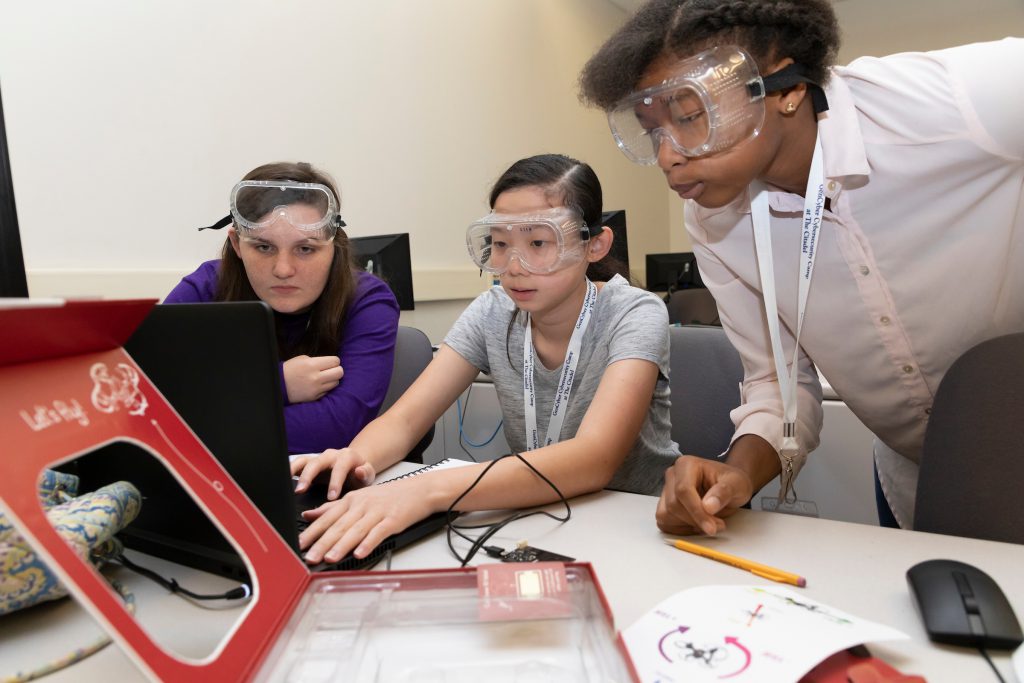 The camp is held by The Citadel STEM Center of Excellence and gives girls in grades 8-12 the chance to learn about topics including: cybersecurity concepts and principles, network security, secure coding, crypotography, cyber crime and cyber ethics.
This is the third National Security Agency (NSA)/National Science Foundation GenCyber grant earned by The Citadel. The college is designated a National Center of Academic Excellence in Cyber Defense Education by the NSA and Department of Homeland Security. In 2016, the college offered a GenCyber camp for middle and high school teachers, and in 2018 the college hosted a GenCyber camp for K-12 students.
Media on campus requires an escort. To coordinate a campus escort, please contact Kim Keelor at kkeelor@citadel.edu.
The Gathering
Friday, August 16
5:30 p.m.
Summerall Chapel
Free and open to the public
The Gathering is a non-denominational convocation held each fall at Summerall Chapel to introduce incoming freshman and their families to The Citadel's campus clergy and religious activities.
This year, the event will begin with a religious service at 5:30 p.m. and will conclude with an opportunity to meet the many pastors, as well as religious non-denominational leaders on campus.
The event will be led by Chaplain Joe Molina, who works with all religious denominations to ensure cadets can have access to community resources for their religion.
Matriculation Day
Saturday, August 17
7 – 9:30 a.m.
Holliday Alumni Center
Open to the media; RSVP is required
Incoming freshman from around the country will report to campus on Matriculation Day to begin their training as future members of the South Carolina Corps of Cadets.
Cadet recruits will arrive at the Holliday Alumni Center between 7 and 9:30 a.m. Saturday, Aug. 17 to be assigned to their company. They will then proceed to their respective barracks, receive room assignments and physical training uniforms and say goodbye to their families before beginning orientation and training. Volunteer parents from The Citadel Family Association assist the freshman and their parents with moving belongings into their rooms.
Media is welcome to cover matriculation between the hours of
7:30 – 10 a.m., with an assigned escort. To coordinate a campus escort in advance, please contact the media relations representative Zach Watson at zwatson2@citadel.edu.
Oath Ceremony
Monday, August 19
5:30 p.m.
Summerall Field
Free and open to the public
The Oath Ceremony for The Citadel Class of 2023 will begin at 5:30 p.m. Monday, Aug. 13. The class of approximately 800 freshman cadet candidates will stand on Summerall Field and take an oath pledging to abide by the college's core values of honor, duty and respect as future members of the South Carolina Corps of Cadets.
In the spring, the freshman cadets will participate in the Oath Renewal on the Green ceremony at Marion Square on Recognition Day.
The Oath Ceremony will be streamed live from The Citadel's Facebook page and on YouTube.
First religious services of the semester
Sunday, Aug. 18
9 a.m.
Summerall Chapel and Buyer Auditorium
Free and open to the public
The first Catholic service of the semester will be held on Sunday, Aug. 18 at Summerall Chapel. Service will begin at 9 a.m.
Reverend Monsignor Donald Anthony Droze will preside over the Mass. Droze currently serves as vicar general for the Diocese of Charleston.
The first General Protestant service of the semester will also be held on Sunday, Aug. 18 in Buyer Auditorium. A time of fellowship will follow the service.
General Protestant services will be held every Sunday during the fall semester. Communion will generally take place on the first Sunday of the month.
Citadel Graduate College Orientation
Wednesday, August 21
5:30 – 8 p.m.
Bond 165
Free and open to the public
For students who are finishing their bachelor's degrees or getting started on their master's degrees, The Citadel Graduate College (CGC) is holding an orientation for new students on Wednesday, August 21, from 5:30 – 8 p.m. It will be on campus in Bond Hall 165.
The orientation will give new students the chance to learn more about CGC, as well as the many resources available to them. Students will also be able to see the campus, meet with key resources, get their campus ID and parking pass, and get answers to any of their remaining questions.
The CGC serves approximately 1,100 students through a combination of graduate and evening undergraduate programs, both on campus and online.
To register for the new student orientation, click here.
Meet the Bulldogs
Saturday, Aug. 24
10 a.m. – 12 p.m.
Johnson Hagood Stadium
Free and open to the public
Join Citadel Athletics and cadet-athletes for a morning of fun at Meet the Bulldogs, presented by Pepsi and TD Bank.
The event will offer an opportunity to meet players and coaches, receive autographs on 2019 team posters and play on the football field.
Additionally, High Tide Dyes has teamed up with The Citadel Bulldogs to host a Tie-Dye Ticket Deal, which costs $20 and offers fans a custom Citadel Athletics t-shirt, a ticket to the Aug. 31 home football game and a $5 concessions voucher for Oct. 12.
For more information on attending the meet-and-greet, please visit The Citadel Athletics website.
Call for papers to present at Citadel-hosted conferences
"Current Trends in Immigration Research and Activism"
Deadline for papers: Tuesday, Oct. 1, 2019
Conference: Feb. 20 – 22, 2020
A newly formed organization, Southeast Immigration Studies Association (SEISA) will join with The Citadel and the College of Charleston to host a conference focused on immigration in Charleston.
This conference hopes to bring together interdisciplinary perspectives from scholars, practitioners, and community-based advocates to discuss pressing contemporary issues related to immigration in the Southeast. Applications are open to experts across the U.S.
Proposals are due by Tuesday, Oct. 1 and should be no longer than 500 words as well as provide details on the project or study, including aims or purpose, methods of inquiry, and significance to the study of immigration.
To submit a proposal, click here; inquiries regarding the conference should be sent to Sophia Rodriguez, Ph.D., at s_rodrig2@uncg.edu.
"Legally Immoral Activity: Testing the Limits of Intelligence Collection"
Deadline for papers: Tuesday, Oct. 15, 2019
Conference: Feb. 11 – 12, 2020
The Citadel's Department of Intelligence and Security Studies is currently looking for speakers to present their work at a two-day, interdisciplinary conference that will be held Feb. 11 – 12, 2020, on the college's campus.
Proposal applications are open to anyone interested, including Citadel faculty and students, as well as external faculty and students.
The conference will address questions like: Are there limits to intelligence collection in support of national security? Where, if at all, does a free and open society provide the limits of surveillance with civil liberties? Civil liberties are a founding tenet of democracy, but at what cost? How does a country balance collective security with individual rights?
The deadline to submit paper presentations, workshops, interactive sessions, posters or exhibits is October 15. Those accepted to speak will be notified after Nov. 1.
Inquires and submissions should be sent to Jan Goldman, Ph.D., Department of Intelligence and Security Studies at jgoldma1@citadel.edu.
"Symposium on Southern Politics" to be held during presidential election year
Deadline for papers: Friday, Nov. 29, 2019
Conference: March 5 – 6, 2020
Every two years, the Department of Political Science hosts The Citadel Symposium on Southern Politics. It's the largest and most comprehensive conference for the presentation and discussion of scholarly research on the contemporary politics of a specific region in the U.S.
This nationally-known conference will be particularly timely, as it will be held in the months just ahead of the 2020 presidential election.
Anyone interested in participating in the Symposium is invited to submit a title and an abstract (hypotheses or explanation of research, methodology, and significance) of a paper he or she proposes to present at one of the Symposium panels. There is no restriction on topic or hypothesis investigated other than that it relate to the contemporary politics of the American South and that it be of interest and significance.
Anyone interested in developing a special panel is invited to make a proposal or otherwise consult with the director.
The deadline to submit proposals for papers or panels is Friday, Nov. 29. After that date, proposals will be considered on a space-available basis.
Inquires and submissions should be sent to Scott Buchanan, Ph.D., Department of Political Science, at scott.buchanan@citadel.edu.
Important dates ahead
Parents' Weekend: Oct. 4 – 6
Leadership Day: Oct. 23
Homecoming Weekend: Oct. 25 – 27
Fall Furlough: Nov. 22 – Dec. 1
Winter Furlough: Dec. 18 – Jan 12
August feature from The Citadel Experts Guide
The Citadel Experts Guide is a resource for journalists, researchers, K-12 teachers and community organizations looking for professors and staff who are leading influencers in their fields of interest. An expert will be introduced in each edition of Upcoming News from The Citadel.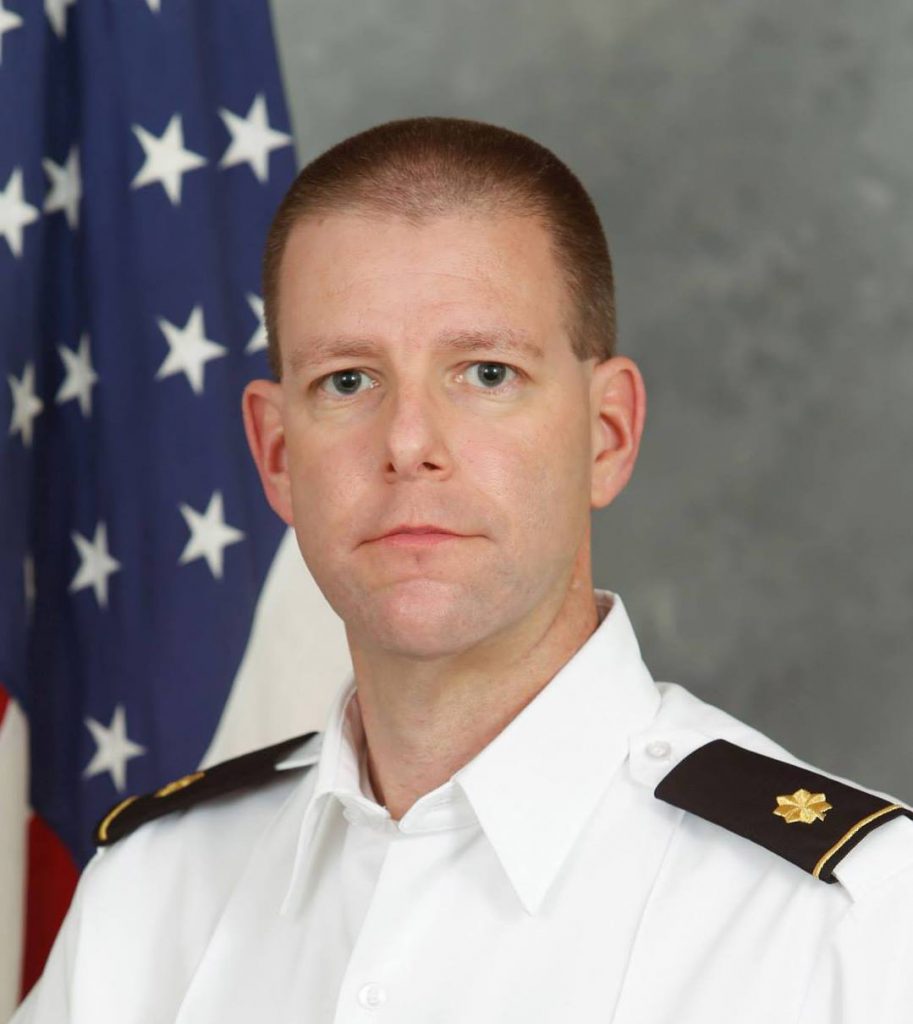 Scott Buchanan, Ph.D., is a professor of political science and the executive director of The Citadel Symposium on Southern Politics. He is the author of Some of the People Who Ate My Barbecue Didn't Vote for Me, the only published biography of Georgia Governor Marvin Griffin, who was a member of The Citadel Class of 1929.
Buchanan is also the Fulbright Bicentennial Chair in American Studies at the University of Helsinki for 2019-2020. As chair, he will spend nine months conducting research and lecturing in Helsinki.
In addition, Dr Buchanan is the 2015 recipient of the James A. Grimsley Award for Excellence in Undergraduate Teaching. He teaches Southern politics, state and local government, political institutions, and elections. He is frequently interviewed by the national media including, The Wall Street Journal, Washington Post, and NPR, as well as a variety of state and regional media outlets.