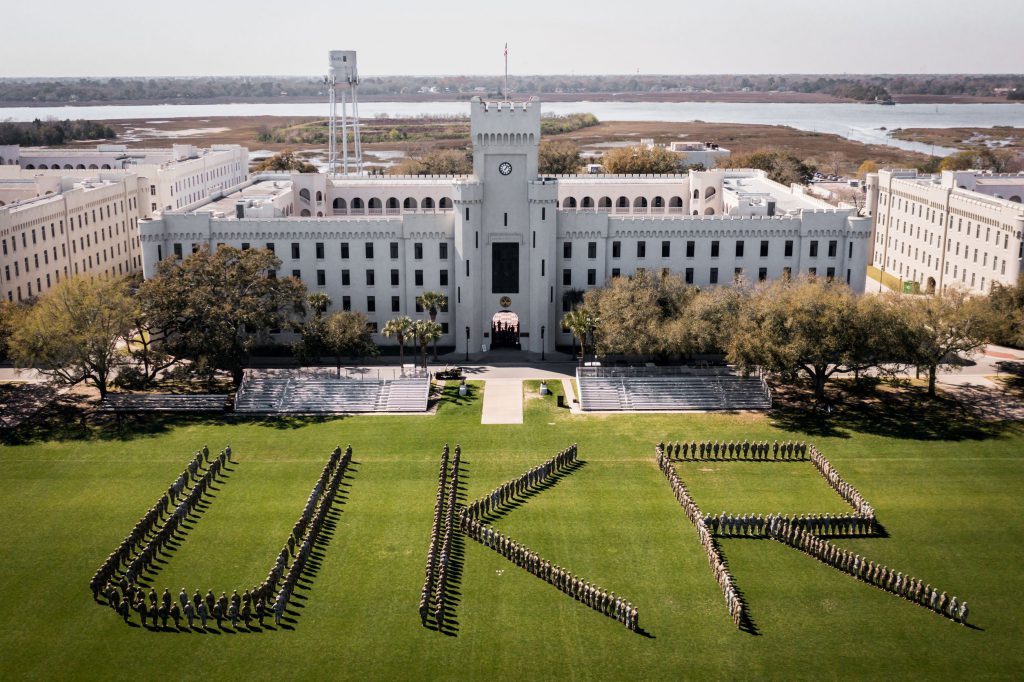 The Citadel Foundation and The Citadel Alumni Association make three full scholarships possible
The first day of classes at The Citadel is an important day for members of the South Carolina Corps of Cadets. But it is especially important to three Ukrainian cadet-recruits who arrived on campus as part of the Class of 2026.
As Ukraine marks its Independence Day on August 24, these three cadet-recruits officially begin their academic careers having overcome the obstacles of Challenge Week with other members of their class.
The Class of 2026 is the first to include cadet-recruits from Ukraine.
"As an independent nation, Ukraine is only 31 years old," said The Citadel President Gen. Glenn Walters, USMC (Ret.), '79. "The nation has a long cultural history already, but we want to ensure it also has a long, politically independent history. We announced The Citadel Support for Ukraine Scholarship for this exact reason — to help prepare the future leaders of Ukraine, either for the Armed Services or civilian life."
The Citadel Support for Ukraine Scholarship was originally available to only two Ukrainian citizens affected by the war. However, thanks to generous donations through The Citadel Foundation, as well as a vote by The Citadel Alumni Association's Board of Directors to provide additional funding, the Military College of South Carolina was able to offer three scholarships.
In addition to these efforts, during The Citadel Foundation's fifth annual Giving Day — a 24-hour effort in May to raise funds for the college — an anonymous donor announced a significant matching gift that helped raise support and awareness, yielding approximately $230,000 in total contributions to the scholarship fund.
The scholarships cover full tuition, room, board, fees and provide services, such as housing, during furloughs and breaks when The Citadel is out of session.
To read more about The Citadel's announcement of the scholarship, click here.