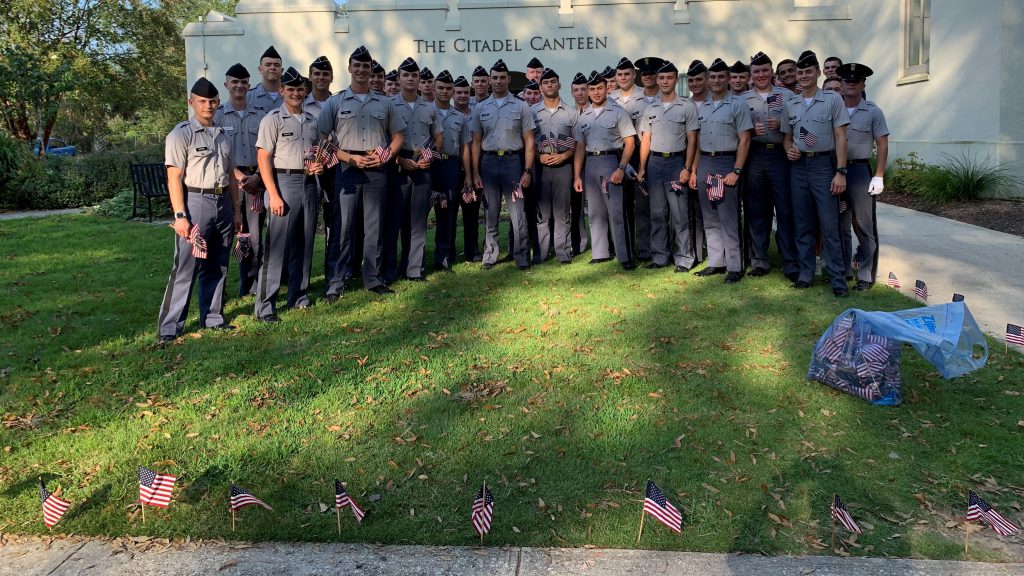 Photo: Cadets with The Citadel Republican Society while placing flags to honor the victims of 9/11 (Courtesy: Breana Broad, Regimental Public Affairs Officer)
The Citadel is paying tribute to the victims of 9/11.

Cadets recently placed more than 3,000 flags along the college's Avenue of Remembrance.
The school said it is happy the ceremony went as planned this year. It has been cancelled in prior years due to the weather.
"We're probably the last group of people who were alive during that time that are going through school right now. So, for some of the younger guys, they don't remember a time prior to 9/11. So, it's just keeping it in our memory, knowing exactly why we honor the day," explained senior Pierce Huff.

The flags were donated and are reused each year.