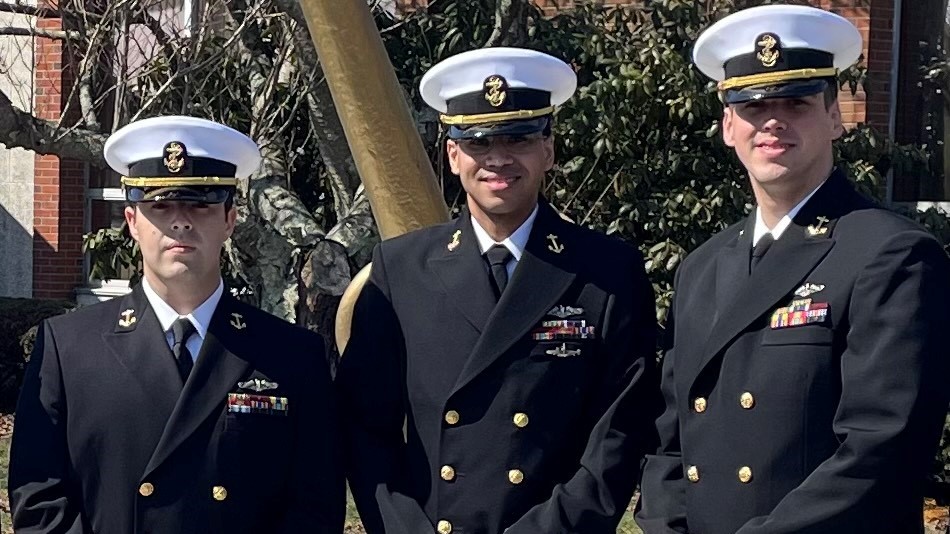 In honor of Veterans Day on Nov. 11, The Citadel is featuring some of the college's outstanding veteran and active-duty students representing different branches of the U.S. Armed Forces.
There are more than 330 veterans and active-duty students currently studying at The Citadel as either undergraduate or graduate students. They can take classes as day students alongside the Corps of Cadets, evening students with other non-cadet students or online. The Citadel's Veteran Student Success Center also offers resources to these students to ensure they have an easy transition and excel here.
Named #1 Best College for Veterans in the South for six consecutive years, the Military College of South Carolina is honored to help our nation's heroes advance their education.
Q&A with Elisha Byron, Class of 2025
Elisha Byron is an active duty, undergraduate student at The Citadel majoring in Electrical Engineering. Byron is currently serving in the Navy in his eighth year of service. After graduating from The Citadel and completing his remaining years of service, he hopes to pursue a career with the National Transportation Safety Board.
What is your current rank in the military? How long have you served? What has your time in the been like so far?
I am a E-6 in the Navy, which is a Petty Officer First Class. I've been in the Navy for eight years and was previously stationed on a Ballistic Missile submarine in Bangor for five years. I did five deployments of varying length, and I'd say my best experiences in the Navy have been helping mentor those that came before me and watching them succeed.
How did you hear about The Citadel?
On my submarine, my Captain, Executive Officer and Department Head were all Citadel graduates; they highly encouraged me to choose The Citadel.
What are you studying at The Citadel? When do you expect to graduate, and what do you want to do after?
I am studying Electrical Engineering and will graduate in the spring of 2025. I plan on completing the remaining 12-15 years of service in the Navy, ideally returning to submarine service. After the Navy, I would like to pursue a career with the National Transportation Safety Board.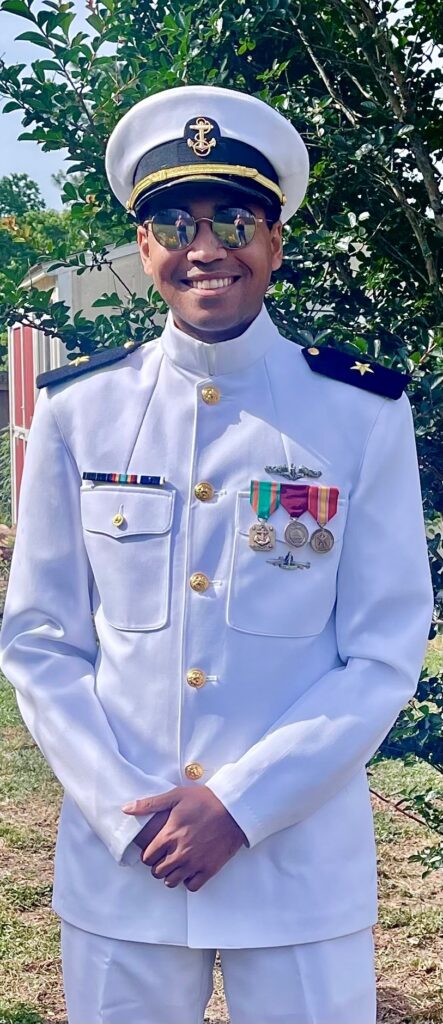 What experiences from your military service have prepared you to be a better student and/or citizen?
The military has taught me many hard lessons about myself that has allowed me to mature in ways I never thought possible and has given me the personal and professional tools to mentor others to help them make the best decision for themselves.
Are there any advantages to being an active-duty student at The Citadel?
Oh boy, where do I start? One would be geography; all Navy officers will stay in Charleston an additional year following graduation for Navy nuclear power school. The environment, due to The Citadel's inherent military structure, active-duty students are in a unique position to mentor cadets, especially those in pursuit of military commissions. In terms of the coursework, the staff to faculty ratio and quality of education is very manageable and many resources are available to ensure a student's success. Active-duty students here in engineering and STEM fields routinely appear on the Dean's List and Gold Star list. For community, we regularly get to interact with veteran and active-duty students from different branches, furthering our understanding of military entities we normally never interact with.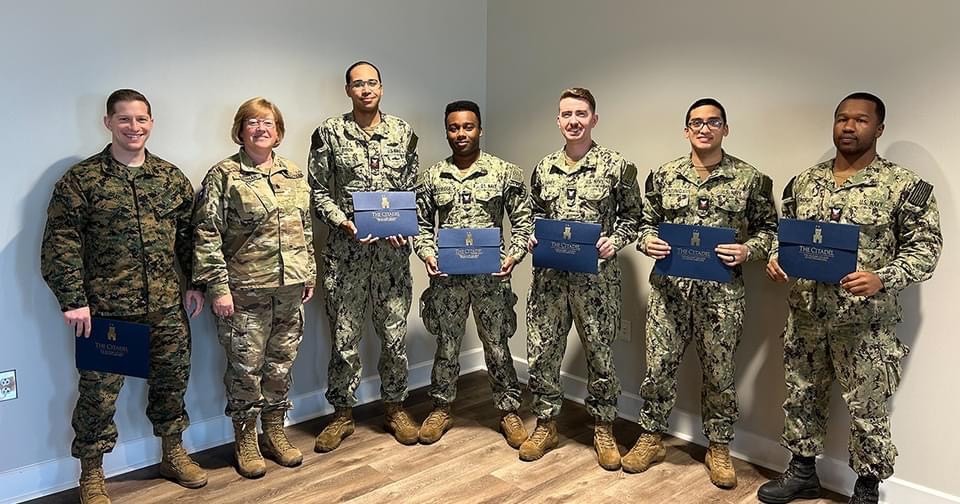 Do you ever get to interact with cadets on campus? If so, what are those interactions like?
Yes. The cadets are very respectful, and often approach us with questions regarding our experiences and their future. We also often find ourselves tutoring cadets as well in classes we share with them.
What's your favorite thing about The Citadel as a whole?
Pride, this school has a healthy amount of pride that the cadets earn. They may be young, but many of the cadets I've met here will make excellent leaders when they leave. They are getting the grit done early and will come out the other end better prepared to inherit the world the past generations have created for us. While I do not envy their schedules, I envy the fact that they get to learn a lot of the lessons I learned in the fleet early while getting a degree. While it is up to the individual to mature, conventional colleges simply cannot replicate the results seen here.