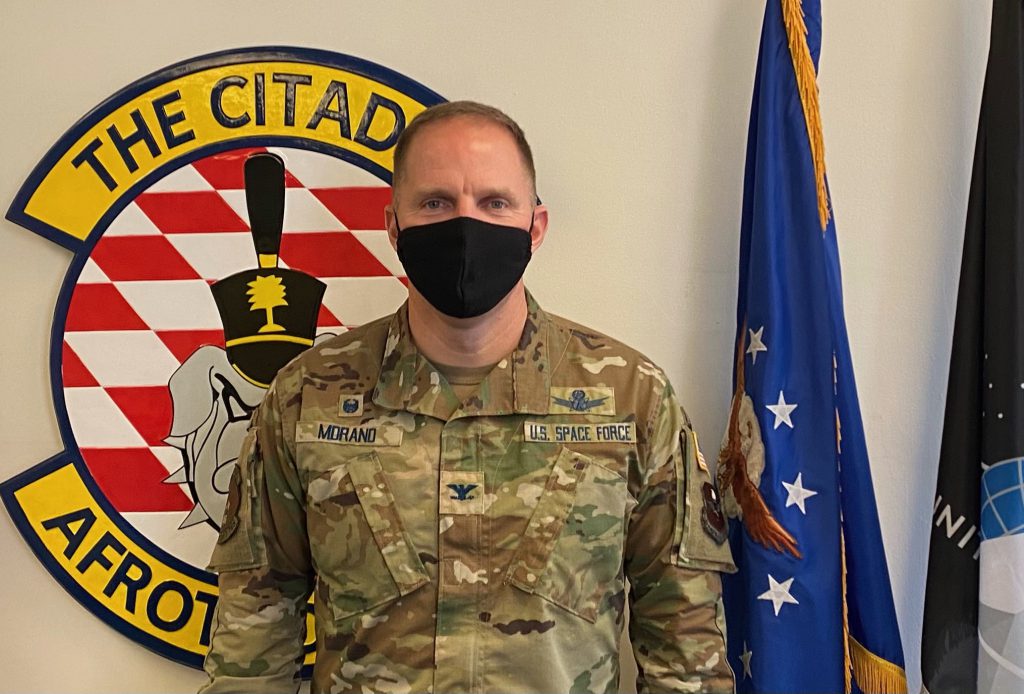 For 25 years, Col. Matthew Morand wore the Air Force patch on his military uniform.
But in January, the ROTC instructor at The Citadel was told by his superiors he needed to transfer to the newly created Space Force because of his long background working with satellites and missiles. Otherwise, he wouldn't be able to stay with the Air Force.
At first, the 1995 alumnus of the historic military college in Charleston was taken aback by the change. But to him, the decision to join the new branch was a no brainer. 
"I love space," Morand said. "So there's no reason I wouldn't have done it. I'm excited to do this new opportunity."
Morand is one of roughly 16,000 new Space Force service members — dubbed by the Pentagon as Guardians — who are dedicated to protecting U.S. and allied interests in space.
Since the Space Force is a branch under the Air Force, Morand kept his pension, his rank and his accolades.
Space Force was created when the 2020 National Defense Authorization Act was signed into law on Dec. 20, 2019. It is the first new military service in more than 70 years, following the establishment of the U.S. Air Force in 1947.
Then-President Donald Trump prioritized creating a Space Force during his one-term. Following Joe Biden's victory in November, some people were concerned about the longevity of the newly created branch.