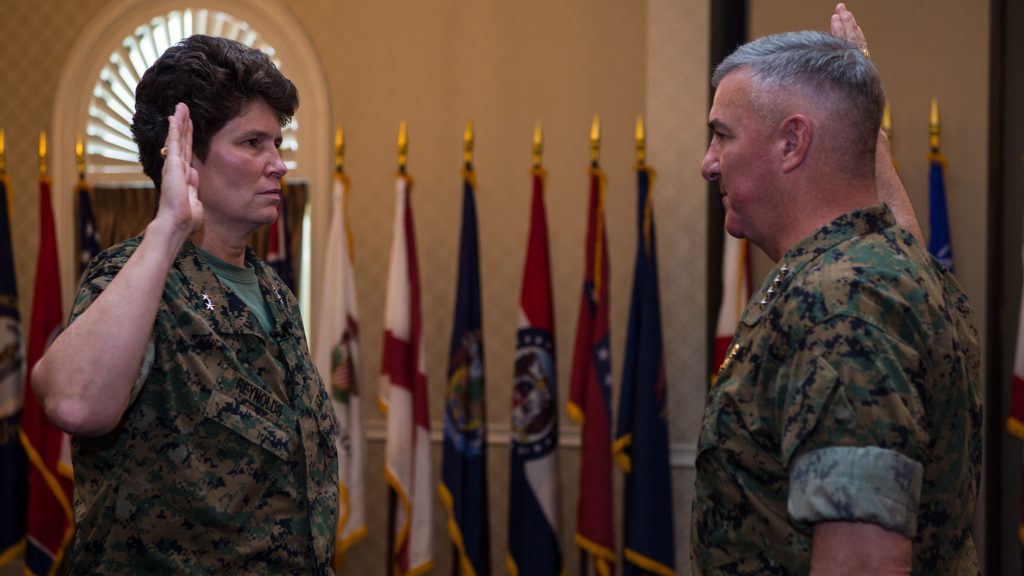 Photo: Gen. Glenn Walters swearing in Lt. Gen. Lori Reynolds on July 2, 2018
Lt. Gen. Lori Reynolds to address the South Carolina Corps of Cadets in September
Lt. Gen. Loretta "Lori" Reynolds will present the first Greater Issues address of the 2019-2020 academic year on Tuesday, Sept. 24 in McAlister Field House. The address is open to the public, with limited seating available on a first-come, first-served basis.
Reynolds was nominated for promotion to lieutenant general in May 2018. She currently serves as the Marine Corps deputy commandant for information and commander of Marine Corps Forces Strategic Command, which represents Marine capabilities and interest and advises the Commander of U.S. Strategic Command on proper employment and support of Marine Corps Forces. Reynolds was officially promoted in July 2018.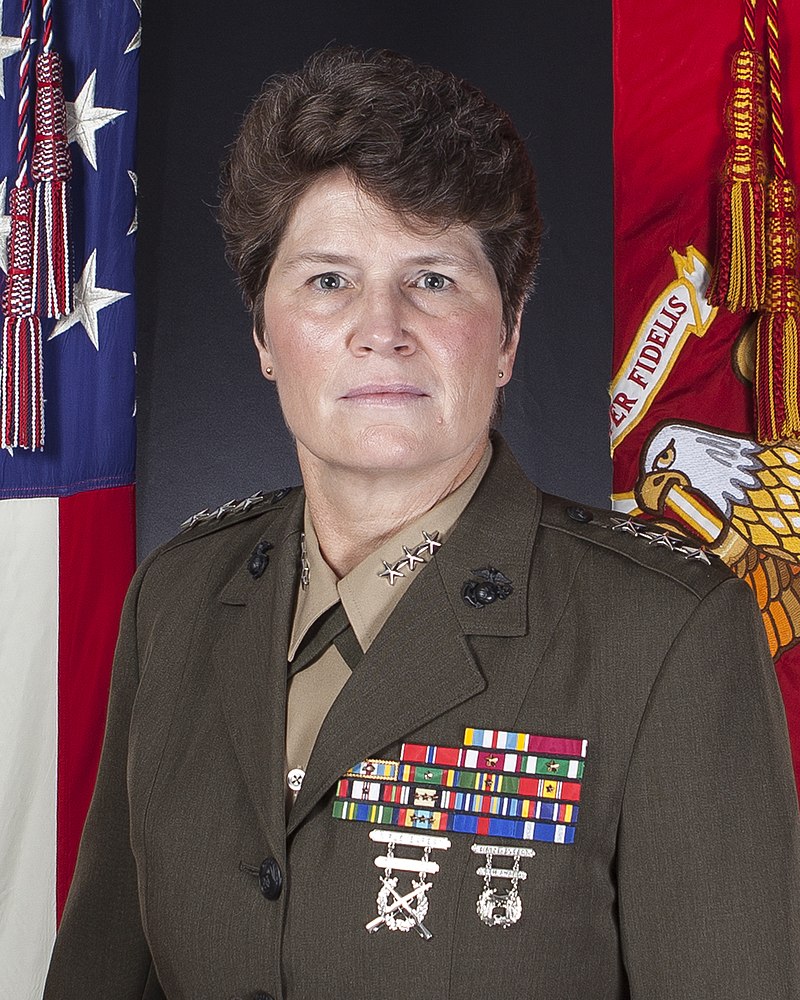 Reynolds was commissioned in May 1986 after she graduated from the U.S. Naval Academy. Reynolds has commanded at every rank. Before being promoted to lieutenant general, she served in a variety of roles, including command of 1 MEF Headquarters Group in 2009 and, from 2011 – 2014, command of Marine Corps Recruit Depot Parris Island, where Citadel cadets recently participated in leadership training.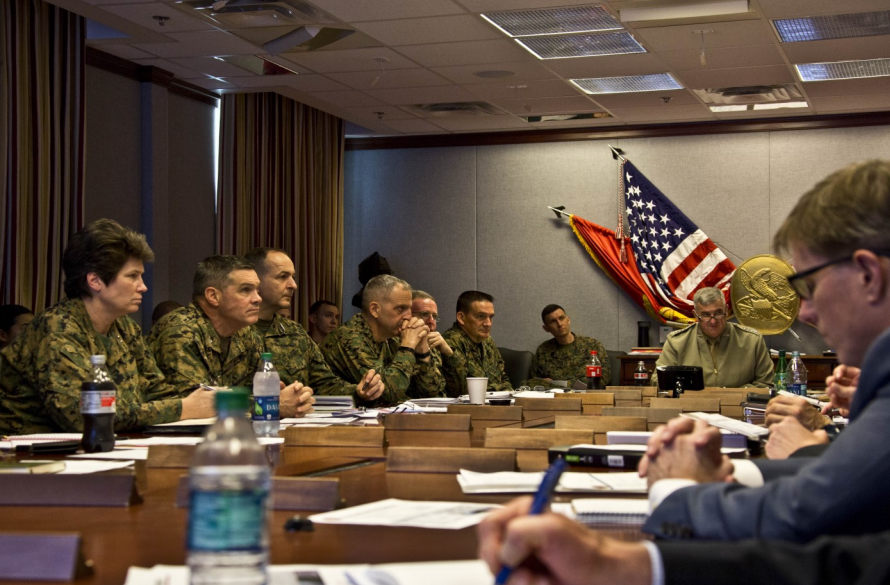 From 2015 – 2018, immediately before her nomination to promotion, Reynolds was in command of the Marine Corps Forces Cyberspace Command, which works to protect critical infrastructure from cyberattacks.
She has earned Masters Degrees from both the Naval War College and the Army War College.
Her personal decorations include the Defense Superior Service Medal with oak leaf cluster, Legion of Merit, Bronze Star, Meritorious Service Medal (with gold star), the Navy and Marine Corps Commendation Medal (with gold star).
About the Greater Issues Series
The Greater Issues Series was founded in 1954 to engage Citadel cadets' interest and knowledge in important topics of the day. Since it was established by the Mills B. Lane Memorial Foundation, the series has brought presidents, heads of state, scholars, diplomats, journalists and distinguished business and military leaders to The Citadel, its cadets, students, faculty and staff and the Charleston community.