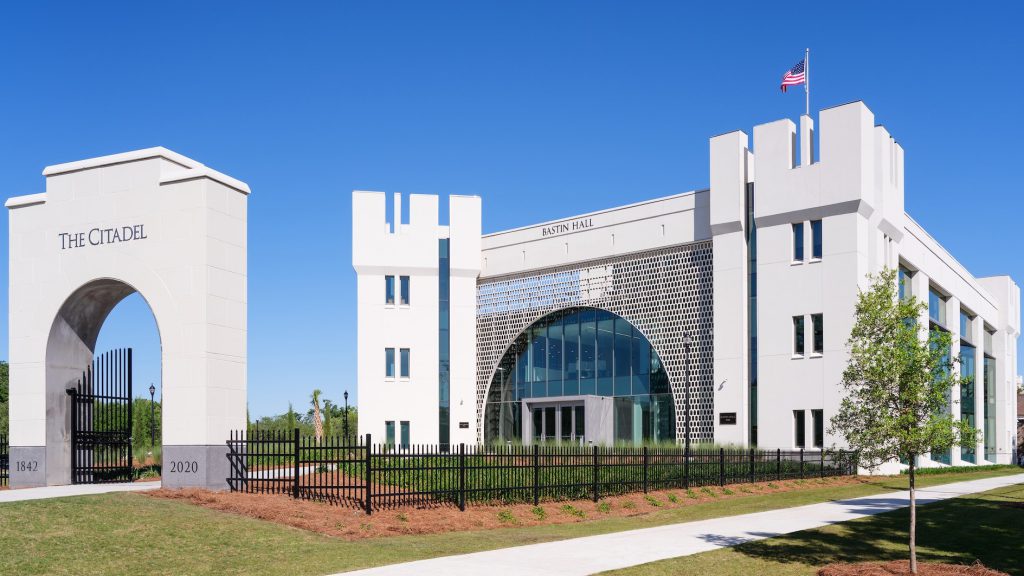 The Citadel's Tommy and Victoria Baker School of Business (BSB) continues to lead in online business education.
U.S. News & World Report recently ranked the BSB's online Bachelor in Business Administration program as #8 in the nation, advancing from last year's ranking of #26.
"Each year, the impact of the hard work of our faculty, staff, cadets and students is shown through our consistently high rankings from U.S. News & World Report," said Provost Sally Selden, Ph.D., SPHR. "The Baker School of Business's rankings are proof that The Citadel's approach to developing and supporting principled business leaders is valued."
"Thanks to our relevant and engaging courses, taught by faculty with industry experience and academic credentials meeting strict AACSB accreditation standards, it's no surprise that we've seen positive outcomes for graduates from the Baker School of Business," said Michael Weeks, Ph.D., dean of the BSB. "In addition to successes of our undergraduates, our MBA program has a proven track record of success and recognition in the rankings, which has resulted in record enrollments."
Both undergraduate and graduate online programs offered through the BSB are designed to help students pursue their specific interests, while allowing a flexible learning experience students can experience while employed.
"The programs offered by the Baker School of Business help students develop critical thinking skills that are applicable to today's job market, while also giving students the flexibility and opportunity to earn a business degree from a highly ranked school," said Todd Drew, Ed.D., director of MBA and College Transfer Programs for the BSB. "Our Business Administration Degree Completion program welcomes any student who's earned a minimum of 30 college-level, transferable credit hours." 
The BSB is accredited by AACSB International, an organization that evaluates the best business schools in the world.
To learn more about programs offered through the BSB, click here.