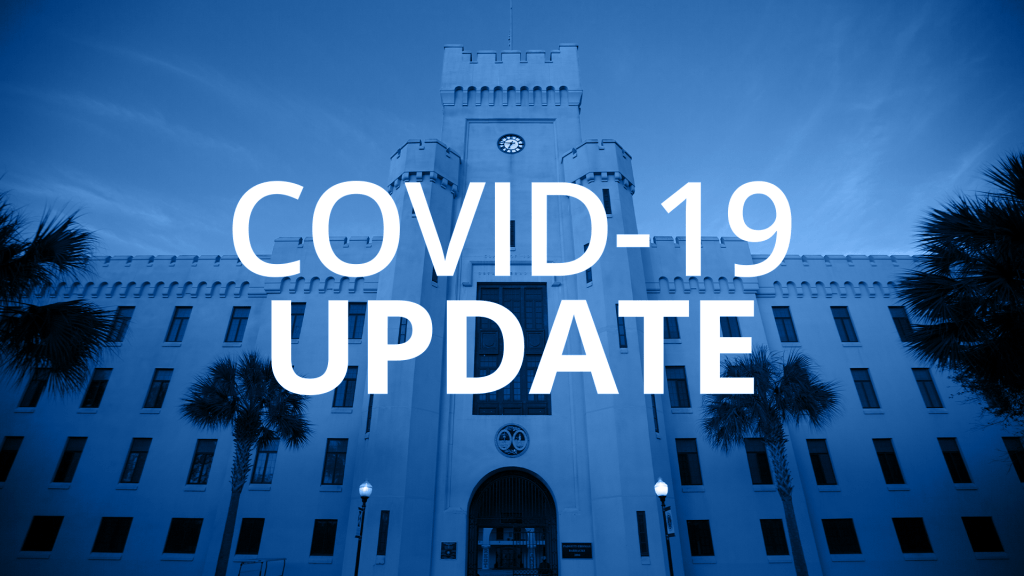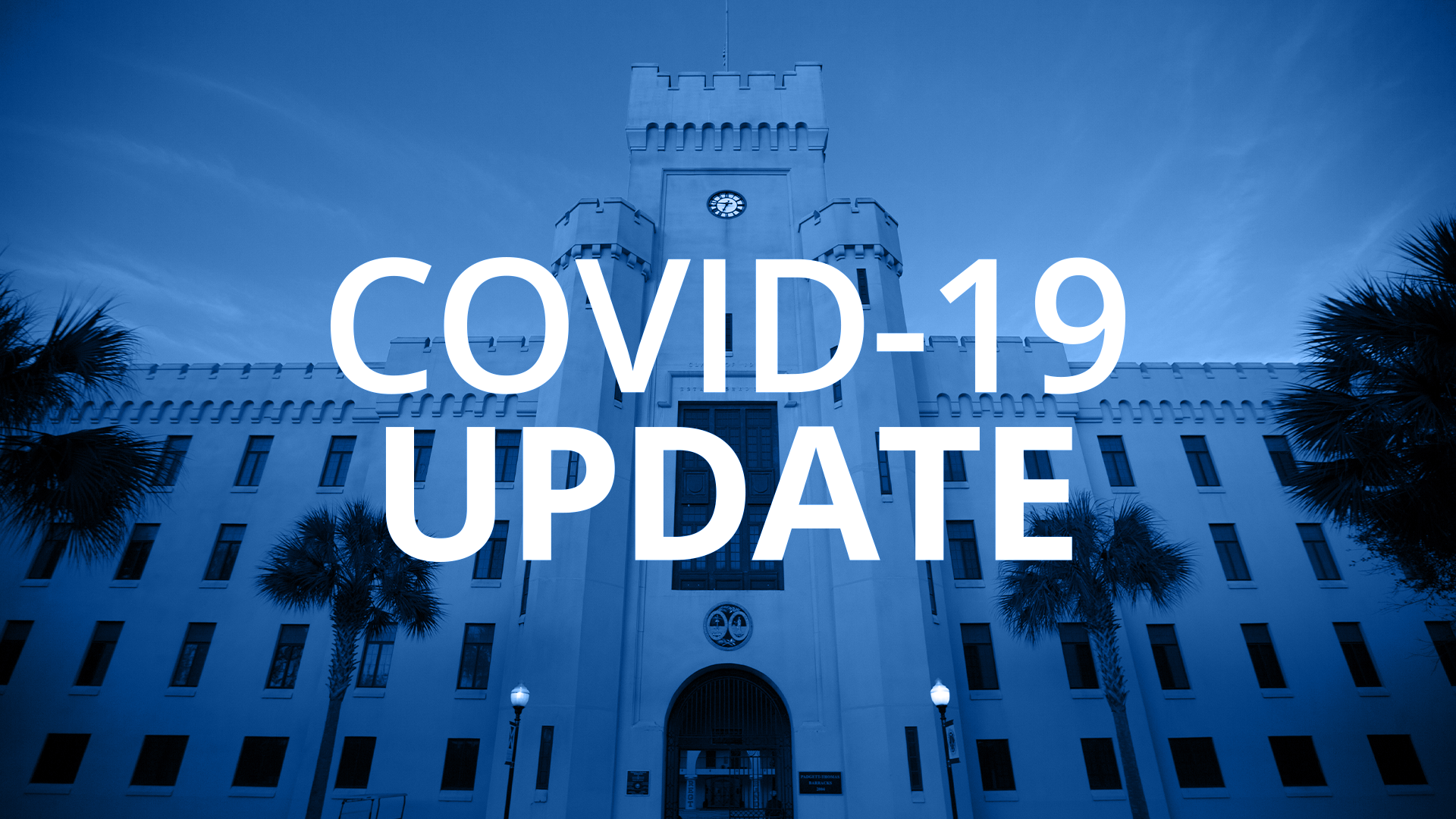 A message from the President of The Citadel
Citadel family:
Greetings. I speak for many on campus in saying how excited I am for our upcoming Parents' Weekend. It is one of our major celebrations, and truly shows how unique and special The Citadel is.
I write today to thank each and every one of you for your efforts to mitigate COVID-19.
Due to this hard work – as well as reported vaccination rates and current conditions on campus – we have decided to remove the mask requirements for the entire campus effective Monday, Oct. 4.
Individual faculty members with concerns may request continued mask requirements in their classrooms through academic channels, starting with their Department Head.
Additionally, for the upcoming Ring Weekend, masks are not required while attending the Ring Presentation, the Ring Ceremony or the Blessing of the Rings Sunday service.
Other than these exemptions, through Sunday, Oct. 3, masks are required in the following locations:
All academic buildings and classrooms
Mark Clark Hall
Daniel Library
Infirmary
Counseling Center
I encourage you to continue taking precautionary measures. If you are symptomatic, get tested. Cadets can visit the campus Infirmary to receive a test; testing is also offered to the entire campus community on Wednesdays, located on the second floor of McAlister Field House. We have also ordered 2,000 over-the-counter, rapid testing kits which will be distributed throughout campus for greater access to testing.
Campus COVID statistics, as well as updated guidance and protocols, can be found here.
Since March 2020, we anticipated The Citadel's return to fully normal operations – removing the mask requirement is a big step. It is only through your efforts we are able to make this happen.
Finally, congratulations to the Class of 2022. You're just one day and a wake up away!
Semper Fi and Go Dogs!
Glenn M. Walters '79
General, USMC (Retired)
President