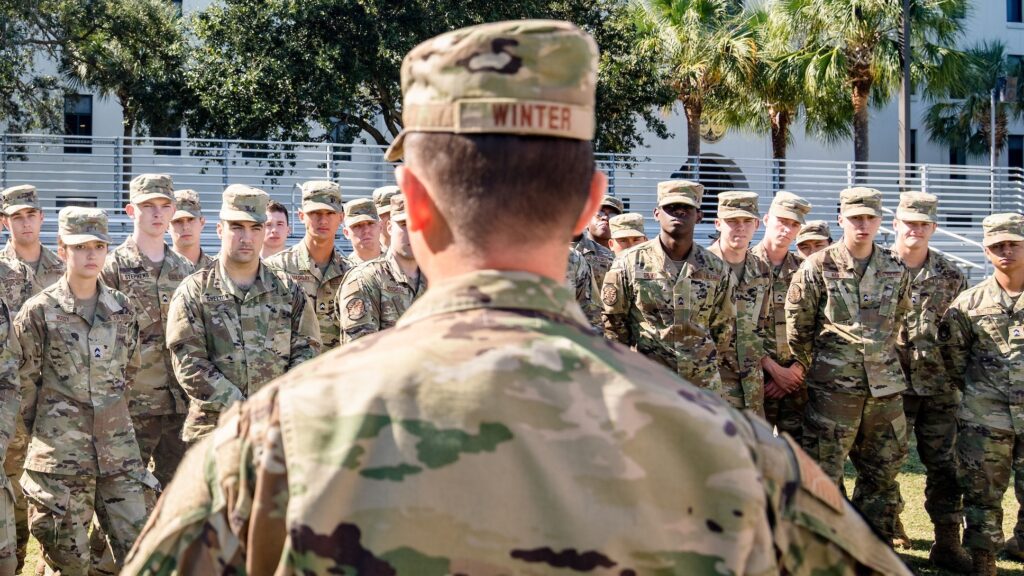 As high school seniors prepare to pick a college, The Citadel is preparing to continue its enhanced support for future cadets who are awarded Reserve Officer's Training Corps (ROTC) Scholarships.
Incoming ROTC cadets may be offered two supplemental scholarships — The Citadel Service to Country Tuition Scholarship 2027 as well as the National Service Room Scholarship.
Through these two scholarships, incoming cadets could save up to $70,000.
For information on applying to The Citadel, click here.
Eligible high school students who are awarded a three-year ROTC scholarship will be supported by the Service to Country Tuition Scholarship, which can cover as much as the first year of tuition.
Those high school students who receive an ROTC scholarship may also be awarded the National Service Scholarship, which covers their housing and provides consideration for up to the cost of four years of board at The Citadel.
"The Citadel Service to Country Tuition Scholarship 2027 and corresponding National Service Room Scholarship reflects the college's commitment to educate and develop America's next military officers through the unmatched leadership training experience here," said The Citadel President Gen. Glenn M. Walters, USMC (Ret.), '79. "Our goal is to address financial hurdles for our Class of 2027 ROTC Scholarship cadets, so they can get to work and focus on being officer-ready at graduation, leaving prepared for career-long success."
The Citadel Service to Country Tuition Scholarship and National Service Room Scholarship are awarded to eligible high school students who received a three or four-year ROTC national scholarship. Scholarship recipients are chosen through the national review process managed by the Army, Navy, Marines and Air Force/Space Force. The ROTC scholarship must be awarded prior to May 1, 2023.
"The Citadel is committed to educating and developing principled leaders, many of whom will serve our country after they graduate. Through these ROTC scholarships, we are ensuring their academic advancement and supporting them by reducing financial concerns," said Sally Selden, Ph.D., SPHR, provost and dean of The Citadel. "Our educational programs here at The Citadel provide cadets and students with many possibilities for academic success, as well as character and leadership development — and we're proud to make these opportunities more accessible for those who are preparing to serve our country."
How do prospective cadets qualify for The Citadel Service to Country and/or National Service Scholarships?
The Citadel admissions team and ROTC detachment leaders are ready to help guide prospective cadets through enrollment process for the 2023-24 academic year. Incoming cadets will be automatically considered for these Citadel scholarships once they notify The Citadel's Financial Aid Office of their ROTC award.
Please follow these steps to automatically be considered for these scholarships:
Apply for, and be awarded, a national ROTC Scholarship through the national ROTC board selection process. The award from the military branch must be made to the high school student no later than May 1, 2023.
Notify the Citadel's Financial Aid Office. In addition, incoming cadets must file a FASFA through studentaid.gov.
Complete an admissions application to The Citadel and submit a high school transcript (students earning a national ROTC Scholarship will be academically admitted to the Citadel upon submission of an application and receipt of a transcript).
Maintain the national ROTC Scholarship while a member of the South Carolina Corps of Cadets.
For more information about the scholarships or application process, click here.