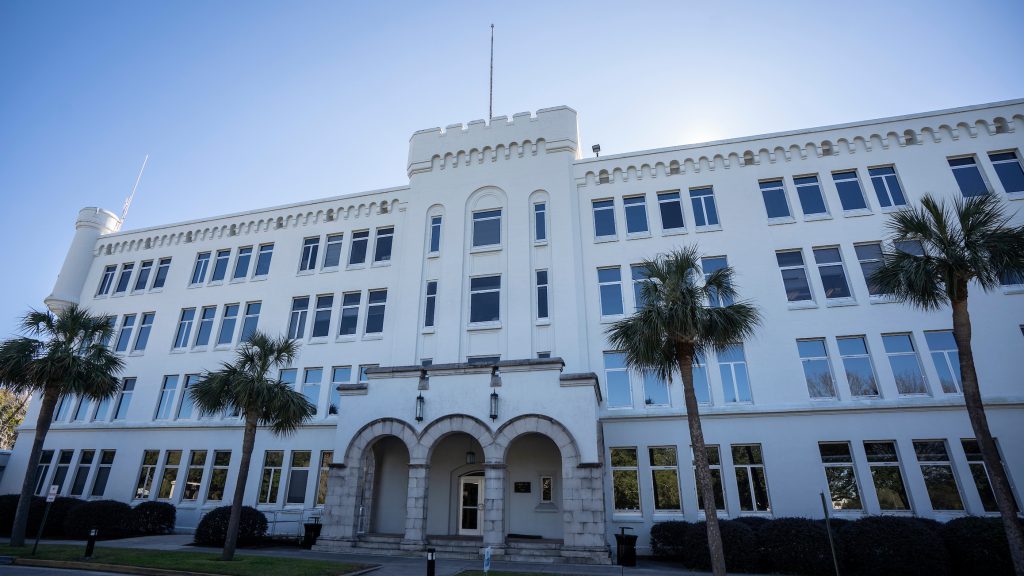 The School of Humanities & Social Sciences (SHSS) is the largest of the college's five academic schools. SHSS is the foundation of a liberal arts education at The Citadel and every cadet takes courses through the school at some point as part of the traditional academic disciplines of English, Foreign Language, History, Literature and Social Science.
The school is led by Brian Madison Jones, Ph.D., who joined The Citadel in July of 2020 from Johnson C. Smith University. Jones holds a Ph.D. in History from Kansas State University, a Master of Arts in History from University of North Carolina at Greensboro, and a Bachelor of Arts in history form Appalachian State University.
SHSS is comprised of seven departments: Criminal Justice; Intelligence and Security Studies; English Fine Arts and Communications; History; Modern Languages, Literature and Cultures; Political Science, and Psychology. Almost 1,000 undergraduate cadets and students major in an area under the SHSS umbrella. The school also serves more than 200 graduate students in seven masters programs and an Ed.S. program.
Almost 75 professors strong, the school welcomes five new faculty members for the 2020-21 academic year.
Department of History
Jacob Hagstrom, Ph.D.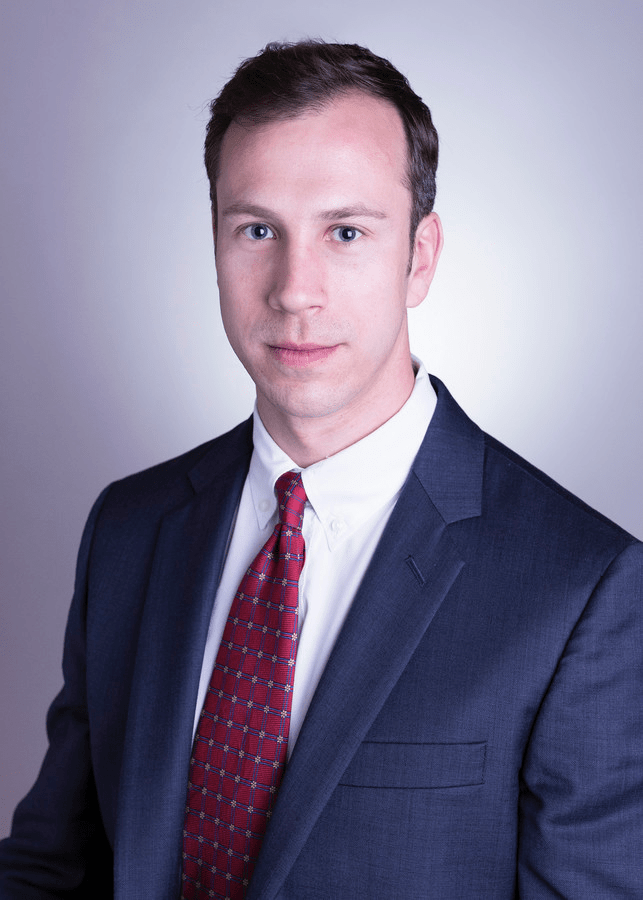 Hagstrom graduated from the United States Military Academy West Point and served in the Army for five years before going on to earn a Ph.D. in History from Indiana University.
Hagstrom teaches Leadership in Military History and History of the U.S. Military as a member of The Citadel history faculty. His research focuses on the history of asymmetric wars, battles in which the means and meanings of conflict are radically different for opposing forces. Hagstrom is also interested in transnational military exchange.
Read more about Hagstrom here.
Department of Intelligence and Security Studies
Larry Valero, Ph.D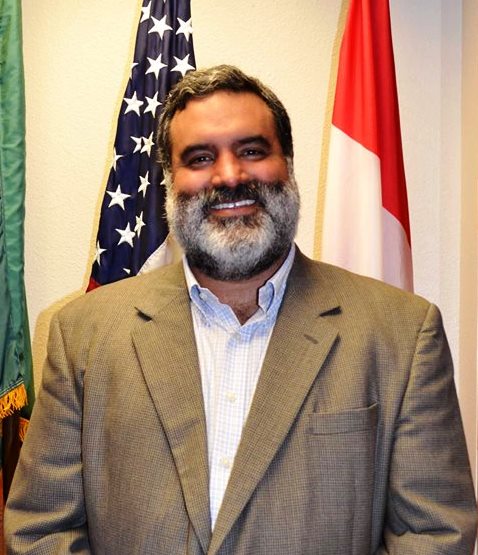 Valero will lead the Intelligence and Security Studies team as department head and professor.
Valero's research and teaching interests focus on U.S. intelligence and national security, strategy and modern warfare. He holds a Ph.D. in International History from University of Cambridge, an M.A. in War Studies from King's College London and a B.A. in Political Science from UCLA.
In addition, Valero serves as an American Council on Education faculty evaluator for military programs in the field of intelligence studies. He was the president for the Association for Intelligence Education from 2014 – 2019. Additionally, Valero was Scholar in Residence at the National Security Agency, Ft. Meade, Maryland and served on the faculty of the Department of International Security and Military Studies at the U.S. Air Command and Staff College, Maxwell AFB, Alabama. He was honored with the 2011 Outstanding Instructor Award by the International Association for Intelligence Education.
Department of Political Science
William Patterson, Ph.D.
Visiting Assistant Professor, John C. West Professor of American Government and International Politics
Patterson is an experienced U.S. diplomat with more than 25 years experience in international development and humanitarian assistance. His work has included assignments in Africa, Asia, Latin America and the Middle East for the U.S. Agency for International Development (USAID).
Patterson speaks English, French and Spanish. His long-term positions were in Egypt, El Salvador, Iraq, Nepal, Pakistan and Senegal. Most recently, Patterson served as the USAID economic growth advisor for in Libya. From 2016 – 2018, he provided the overall strategic vision for U.S. government priorities in Iraq, including assistance to stabilization of areas liberated from ISIS, economic reform, and citizen-responsive governance.
Patterson holds a Ph.D. in Development Sociology from Cornell University, an M.S. in Rural Sociology and a B.A. in Sociology from The Ohio State University.
Department of Psychology
Jillian Dawes, Ph.D.

Dawes holds a Ph.D. and M.S. in Educational Psychology from Oklahoma State University. She earned a B.A. in Psychology from Northeastern State University in Oklahoma.
Most recently, Dawes served on the faculty in the School of Psychology at Stephen F. Austin State University. Her specialties include applied behavior analysis and psychometrics.
Dawes is a licensed specialist in school psychology, a nationally certified school psychologist, and a board certified behavior analyst.
Laura Eddy, Ph.D.
Eddy joins The Citadel from University of North Carolina Greensboro, where she completed her postdoctoral fellowship with the ADHD Clinic. She earned a Ph.D. in Clinical Psychology with a specialization in Child and Adolescent Psychology from Virginia Commonwealth University in 2018. Eddy attended Appalachian State University to earn an M.A. in Clinical Psychology and graduated magna cum laude from University of North Carolina, Chapel Hill, with a B.A. in Classics.
Eddy teaches History of Psychology, Social Psychology and Psychology of the Abnormal, among other subjects. In 2018 she earned a grant in the amount of $23,000 from the Kleberg Foundation in partnership with the Center for Medical Humanities and Ethics at University of Texas Health Science Center. The project provided training for community health workers along the South Texas/Mexico border on intervention to prevent and manage suicidal behaviors.