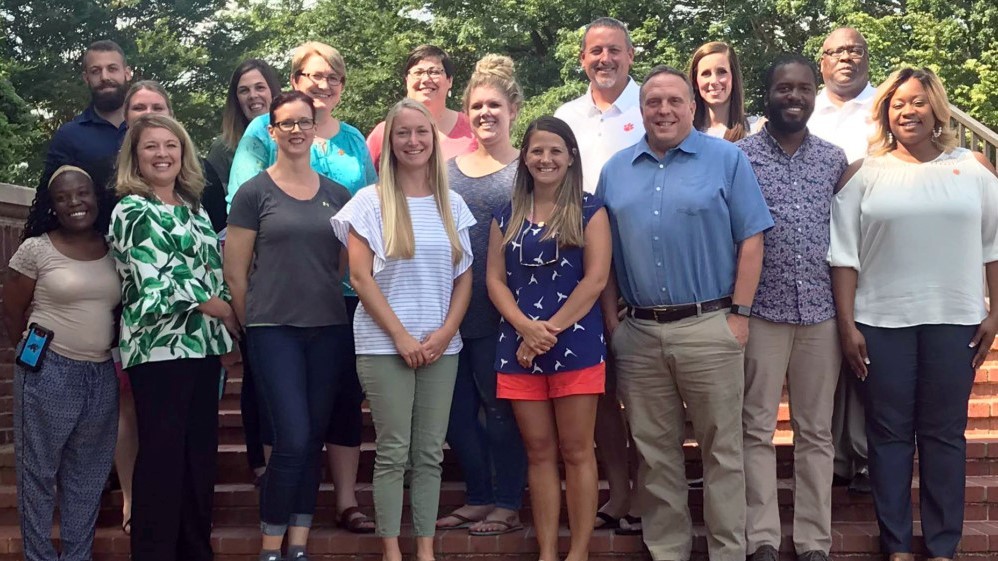 Photo: Clemson's first Ed.D. cohort in Education Systems Improvement Studies; nine earned their Ed.S. at The Citadel (Courtesy: Clemson College of Education)
Citadel graduates lead the way while pursuing their doctorates
For some, teaching — and learning — is a lifelong pursuit. And it's because of people like this that The Citadel's Zucker Family School of Education partnered with Clemson University, in order to help more teachers earn a Doctorate of Education (Ed.D.).
The Citadel, along with Coastal Carolina University and Winthrop University, partnered with Clemson to establish an Ed.D. consortium partnership, and the program's first group of students started class in summer 2018.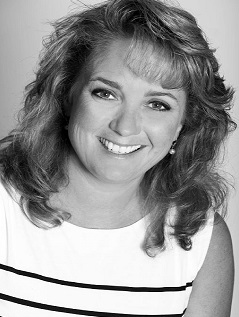 "Earning a doctorate in education is the pinnacle of professional development for teachers," said Lee Westberry, Ed.D., a professor and the program coordinator for Education Leadership at The Citadel. "In addition to personal growth, earning an Ed.D. creates many new and practical opportunities in a variety of educational career paths."
Through the agreement, anyone admitted into Clemson's Ed.D program — with an education specialist (Ed.S.) degree from one of the four institutions — has a pathway to earn their doctorate more quickly.
With The Citadel's strong focus on leadership, it makes sense that Citadel graduates would make up the largest proportion of students seeking their Ed.D.
In each of the three years since the partnership was formed, Citadel graduates make up much, if not most, of the students in the group. In fact, more than half of the newest Ed.D. students are from The Citadel.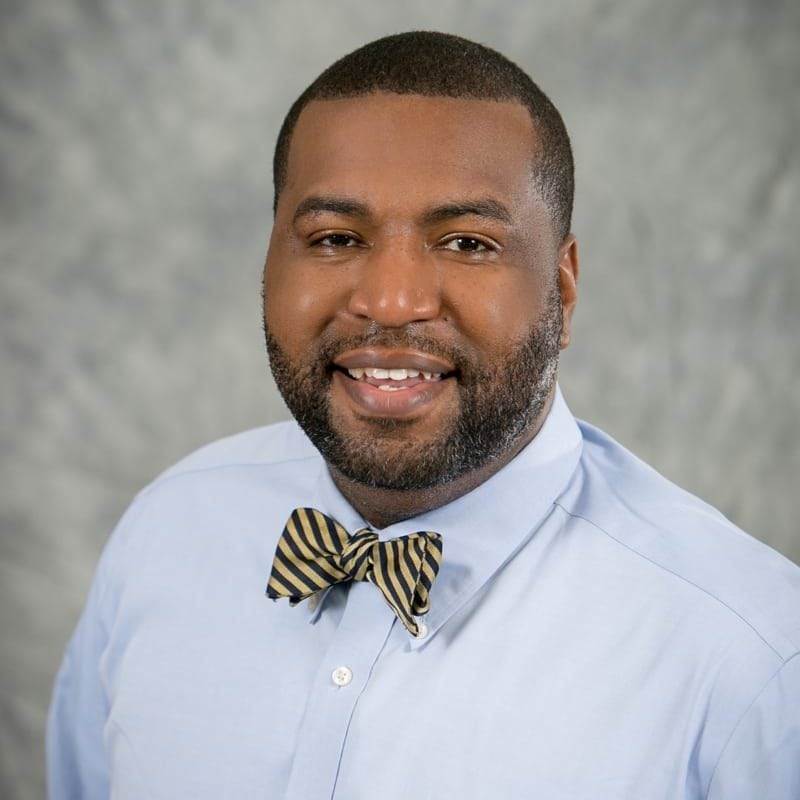 "I have found myself reflecting on how the Ed.S. program has flowed seamlessly into Clemson's Ed.D. to continue my own growth as I pursue my goals," said Kevin Smith, an Ed.S. graduate from The Citadel. "I highly recommend those who are interested in making an impact to invest their time with the committed faculty of The Citadel's Ed.S. program. I believe it is the right choice for those who desire, like me, to be an educational leader of consequence."
According to Westberry, an Ed.S. is required to work as a superintendent, the highest-ranking education official. But an Ed.D. is for something more.
The Citadel's Ed.S. in Educational Leadership offers teachers an advanced graduate degree, between a master's and a doctoral, that prepares them as candidates for certification at the superintendent level. Clemson's Ed.D. program offers teachers the theoretical and practical knowledge and research skills that they need to be an educational leader.
To learn more about other programs offered by the Zucker Family School of Education, click here.