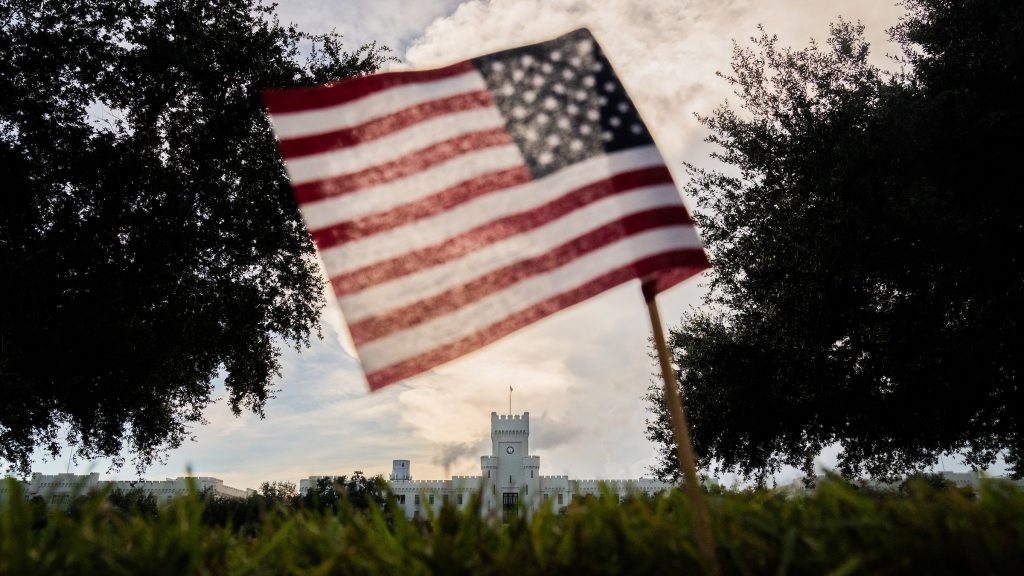 As seen in The State, by Gen. Glenn Walters, USMC (Ret.), president of The Citadel
Leaders vexed by our nation's season of discontent should recommit to ideas that seemed radical 244 years ago: the enduring principles on which our country was founded offer a road map back to civil society and progress.
Unfortunately, too few Americans know and understand these founding principles; even fewer recognize the context in which those principles were developed and applied by every generation since.
Indeed a 2018 survey revealed that:
▪ Only one in three Americans would pass the multiple-choice U.S. Citizenship Test.
▪ Only 24% knew why the colonists fought the British.
This lack of knowledge about history and civics may help explain both the confusion and misguided ideas we are seeing in recent public discourse.
UNIQUELY AMERICAN STORY
It's fair to point out that we have at times fallen short — sometimes appallingly short — of the overarching ideals outlined by our founders.
Slavery was a shameful episode in our history that took our nation's bloodiest war to dismantle — and it was only 100 years ago that Congress ratified the 19th Amendment to give women their long overdue right to vote.
These historic events are uncomfortable to discuss. But they also reveal the genius behind our constitutional framework created by the same imperfect men who sanctioned these disaffecting conditions.
The framers of our Constitution recognized their own imperfections and created a process that has allowed the document to be amended, resulting in progress and reform.
This is a uniquely American story.
It started with the radical idea that "all men are created equal" in the Declaration of Independence — a powerful idea that reappeared many times in our history, driving progress for civil rights and reform.
In his "Letter from a Birmingham Jail," the Rev. Martin Luther King Jr. masterfully reasoned that "when an ordinance is used to preserve segregation and deny citizens the First Amendment privilege of peaceable assembly and protest, then it becomes unjust."
King also pointed out the injustice of tactics used to deny African Americans their voting rights.
The prominence of these arguments set the stage for the Civil Rights Act of 1964 and the Voting Rights Act of 1965.
UNDERSTAND AND CONTRIBUTE
In short, we don't need to "burn down the system" — our citizens need to better understand the system so they can contribute to making progress and reforms.
With that in mind The Citadel has added a timely new course requirement so our graduates will be fully prepared to help lead the process of forming "a more perfect Union."
The course, Leadership in American Government and Society, is an interdisciplinary examination of civic leadership and ethics in America from the founding of the country to the present.
Every cadet will examine selected case studies from different eras to illustrate how the founding documents have guided different types of American leaders in defending and advancing America's fundamental principles amid the needs of changing times.
Many of our cadets will commit to defending our Constitution through military service after graduation, and we believe all of our graduates should understand civics well enough to help constructively guide our nation through times of trouble.
Nationally our schools should place more emphasis on our nation's history and civics. At The Citadel, I can assure that we will do our part.
Retired Gen. Glenn Walters became the 20th president of The Citadel in 2018. A member of The Citadel's Class of 1979, Walters previously served as the 34th Assistant Commandant of the Marine Corps, the Corps' second-highest ranking officer.