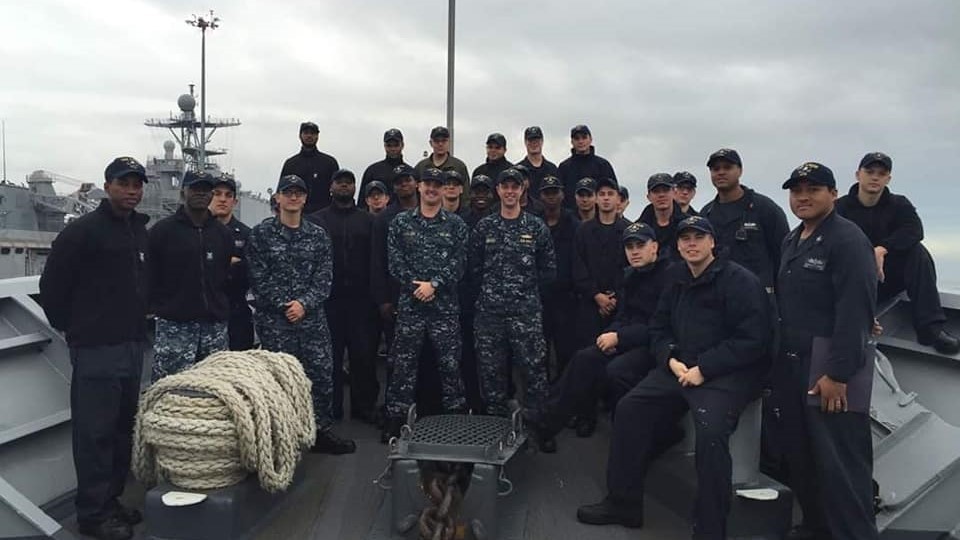 In honor of Veterans Day on Nov. 11, The Citadel is featuring some of the college's outstanding veteran students representing different branches of the U.S. Armed Forces.
There are more than 250 veterans currently studying at The Citadel as either undergraduate or graduate students. They can take classes as day students alongside the Corps of Cadets, evening students with other non-cadet students or online. The Citadel's Veteran Student Success Center also offers resources to these students to ensure they have an easy transition and excel here.
Named #1 Best College for Veterans in the South for five consecutive years, the Military College of South Carolina is honored to help our nation's heroes advance their education.
Q&A with Aurel Edyvean, Class of 2024
Aurel Edyvean is a veteran day student at The Citadel studying Political Science with a concentration in International Politics and Military Affairs. He is the current president of the Student Veterans Association at The Citadel. Edyvean still serves in the U.S. Navy Reserves and plans to pursue a career in either government work or law school after graduation.
What was your time in the military like?
I served six years on active duty. Upon discharge, I was an E4 Gunner's Mate third class in the Navy. My time in the military was generally positive. There's a lot of hardships but you learn to overcome them and adapt to those situations. But at the same time, you make lifelong friends. You learn how to be a leader, as well. It's pretty informative.
Did you come to The Citadel immediately after active duty, or do something else in between?
My situation was a little weird because I got discharged from active duty in June 2020, which was during COVID, so trying to find a college was hard. You basically had to research it all online. I initially thought The Citadel was a cadet-only institution, so after personal research and word of mouth, I found out that they do accept veteran and non-cadet students. So, I went online and applied essentially right after I got discharged.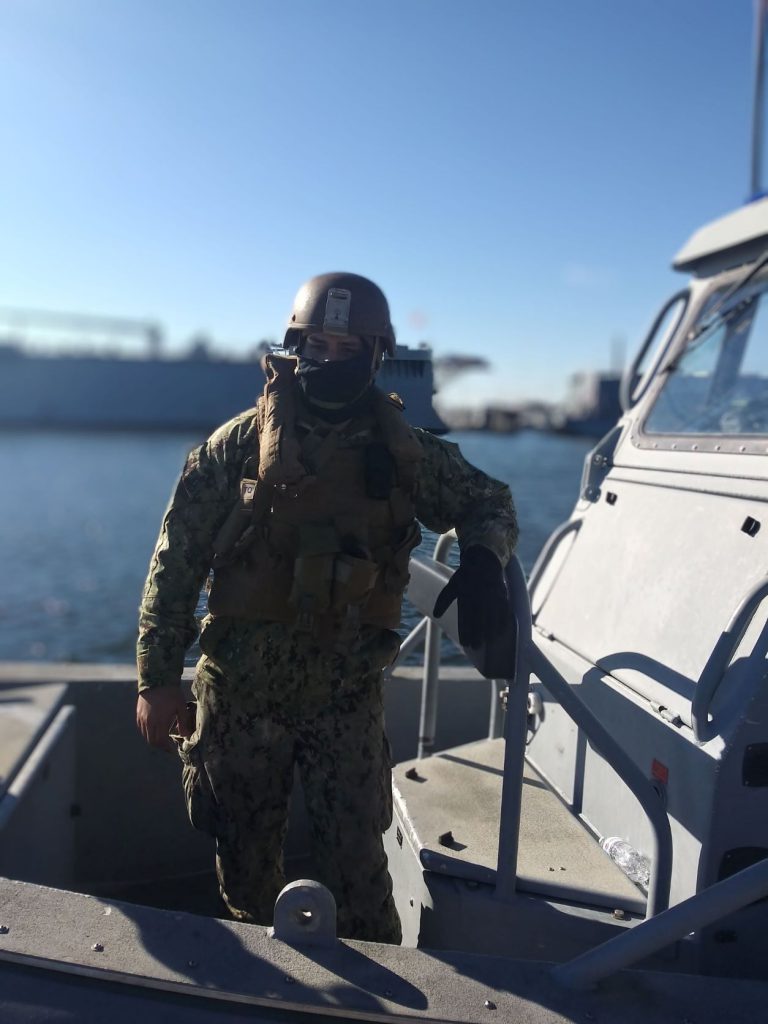 Why did you choose Political Science?
It's a field I really enjoy, we do a lot of research and you look at big picture stuff around the globe. I expect to graduate in May 2024, and after that I'm pretty open to what I want to do. I kind of want to go back into government and continue serving my country in that respect. But I'm also open to going to law school, so I guess it just depends on what opportunities are there.
What experiences from your military service have prepared you to be a better student?
The ability to overcome and adapt to situations. Like when you have a big paper due, you have to learn how to manage that and all the other assignments you have. The military teaches you time management skills, so you learn how to better manage your time in college. When I go into my classes, I think of it like work — you have to have that mindset like, 'Hey, this is my purpose.' and be really focused on what you are reading or writing. Another advantage to being a veteran here is you have a better understanding of the resources offered and how to use them.
I'm also the president of the Student Veterans Association on campus. We mainly advocate for veteran inclusivity on campus, whether it's through academic or social events. Right now, our main focus is rebuilding the veteran community. We work a lot with the Veteran Student Success Center.
Do you ever get to interact with cadets on campus?
Yes, I've met many cadets on campus. Usually, I let them come to me first, like if they have questions about my military service, or anything of that nature I'll answer those questions. And if they're not going into military service, they're usually talking to me about class assignments or group projects. It's pretty cool. I interact with cadets daily.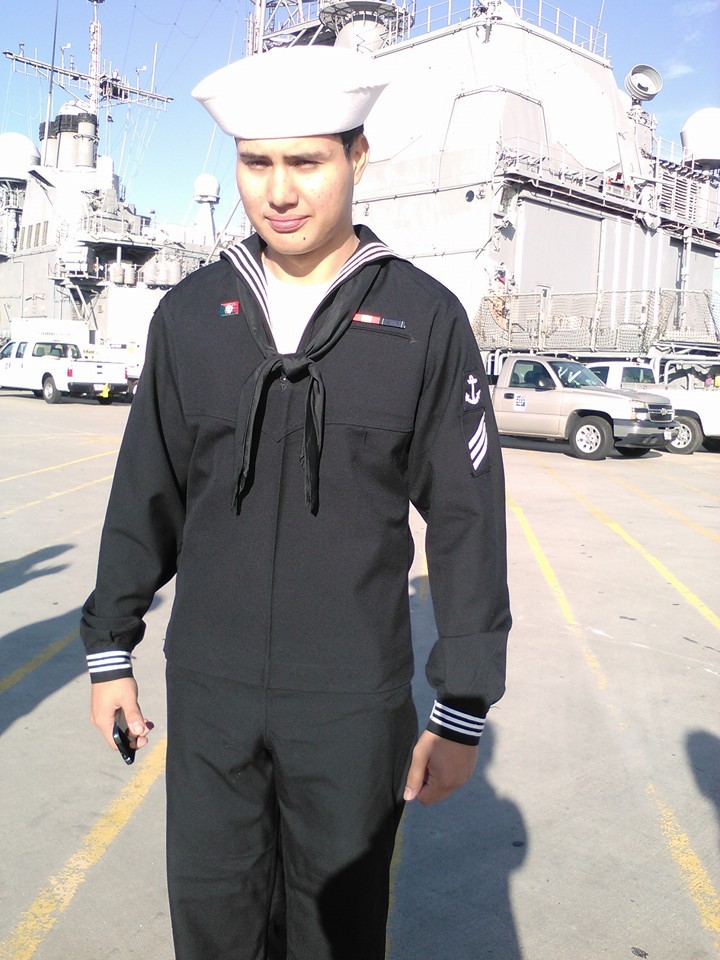 What's your favorite thing about The Citadel as a whole?
I like the veteran community here. We're rebuilding that community after COVID. And being around like-minded individuals is neat, especially after coming off active duty, so when you enter a similar environment, you appreciate that. I like the layout of the campus, it's similar to a military base. The Citadel is really unique because it's a great transition place. You have veteran students like me, coming out of the military into a familiar environment, but at the same time The Citadel is a transition for cadets who have chosen to go into the military. Overall, it's a good place to transition from the military.