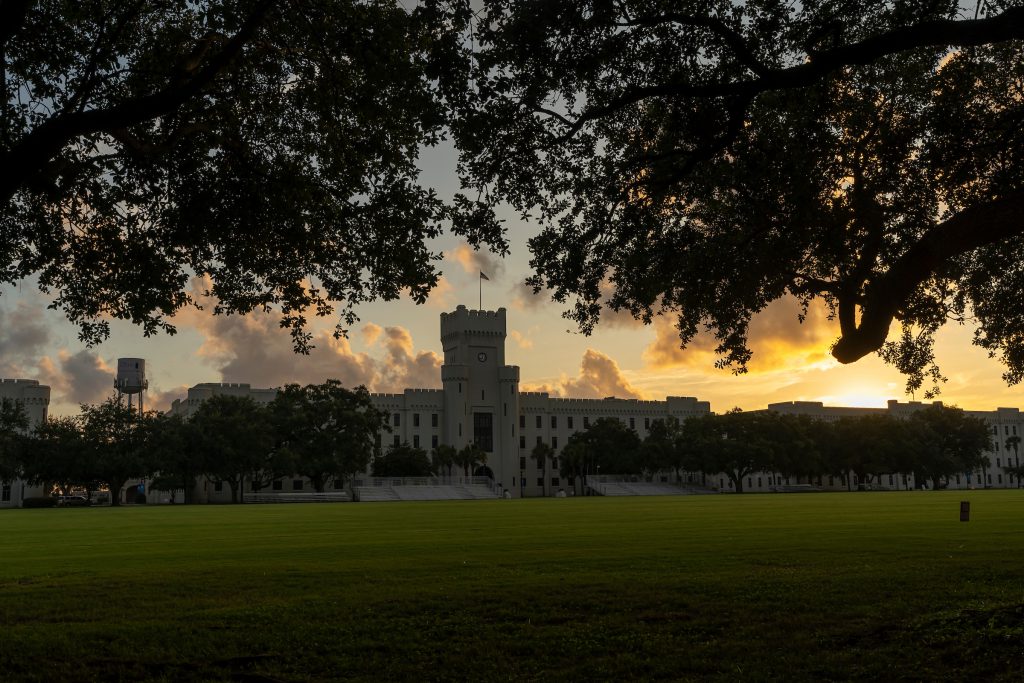 As seen on SmartAsset.com
A recent study by financial technology company SmartAsset found the colleges which provide the best value in South Carolina. The Citadel ranks number 1 among public schools in South Carolina for the second year in a row for value.
Rankings were determined by weighing data in categories including: scholarships, starting salary upon graduation, tuition, living costs and retention rate. The Citadel is also listed at the top for the "starting salary" category at an average of $60,400 a year.
For a look at how the top schools in South Carolina compared, check out the table below: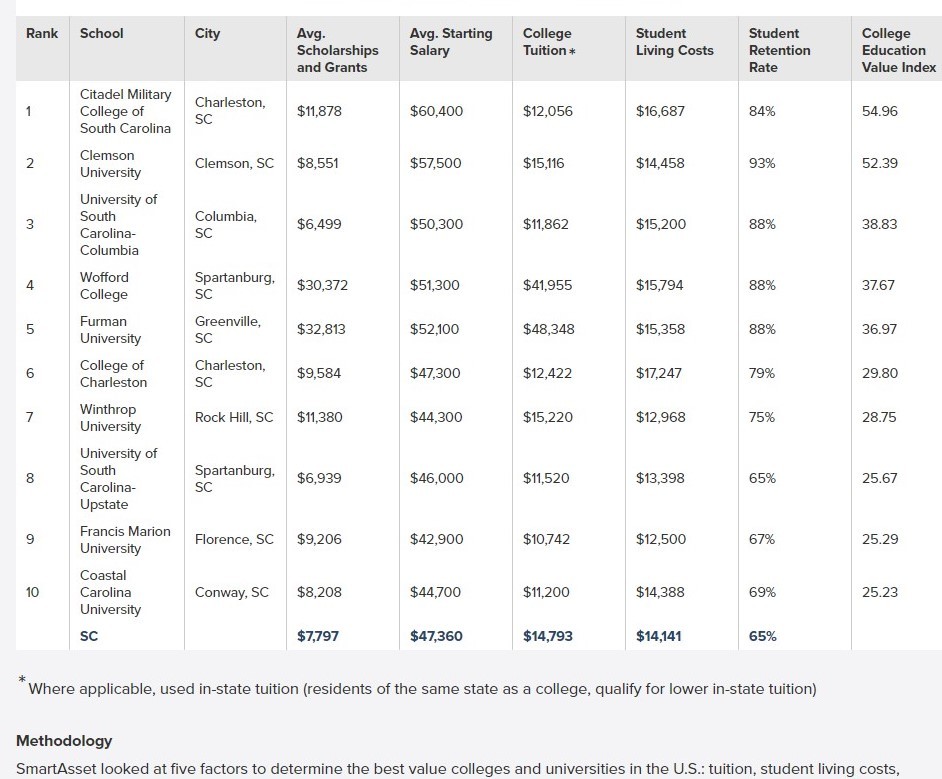 Additional information on the study and methodology can be found here: https://smartasset.com/student-loans/student-loan-calculator#southcarolina
Want to go on a virtual visit of the iconic Citadel campus in Charleson?
Check out The Citadel360 here.