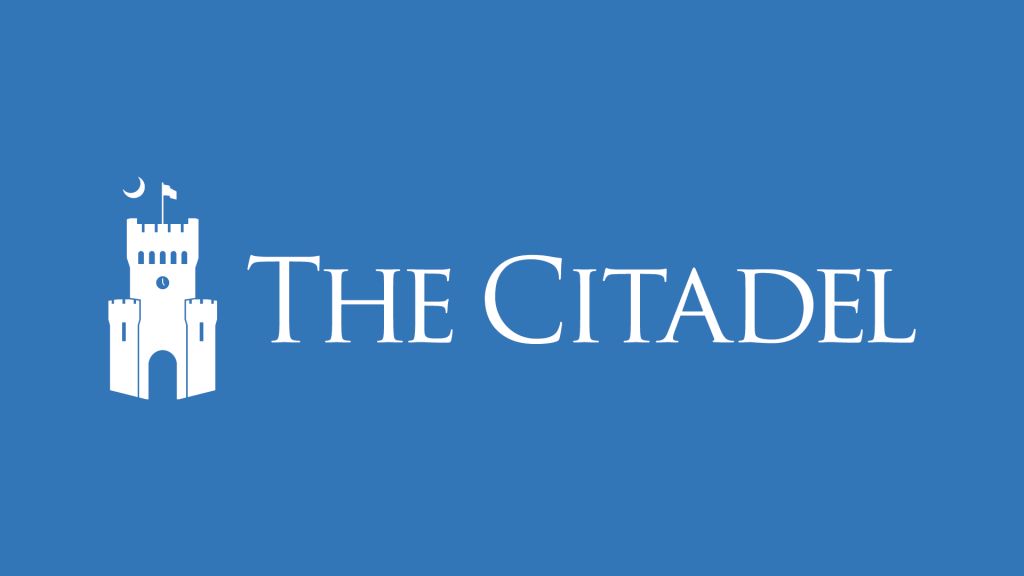 The Citadel Board of Visitors presented honorary degrees to four people during commencement exercises for the South Carolina Corps of Cadets and The Citadel Graduate College on May 6, 2017.
Paul Clarence ("Bo") Aughtry, III, '71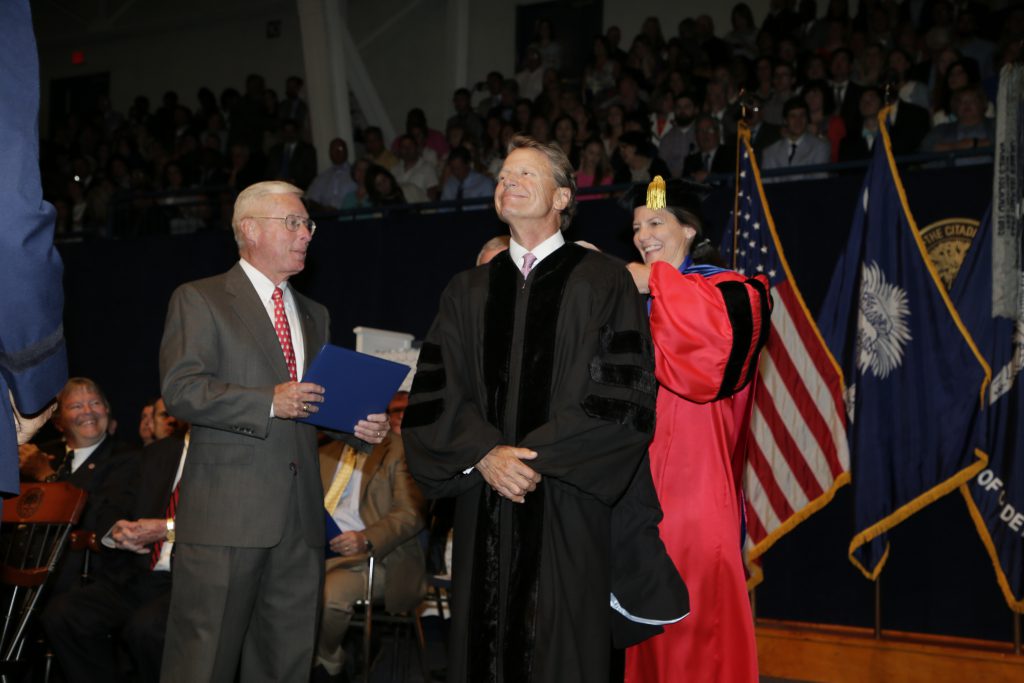 Aughtry is an ethical leader and an astute businessperson known for his generosity to his community and his alma mater.  After graduating from The Citadel in 1971, he embarked on a successful career in real estate.  Aughtry currently serves as a principal for the Windsor/Aughtry Company, where he is responsible for all commercial development and investment.  In addition, he is managing partner of several hotel ownership groups and a director of Hospitality America.  He is active in civic affairs and community organizations, including the Boy Scouts of America, the American Cancer Society, and the March of Dimes.  Still, he manages to find time for his alma mater where he serves on The Citadel Foundation Board of Directors, is a member of the Society of 1842, and the Legacy Society.  For his leadership and his commitment to the greater good, The Citadel Board of Visitors is proud to award Paul Clarence ("Bo") Aughtry the honorary Doctor of Commerce degree.
Charles Franklin Potts, '66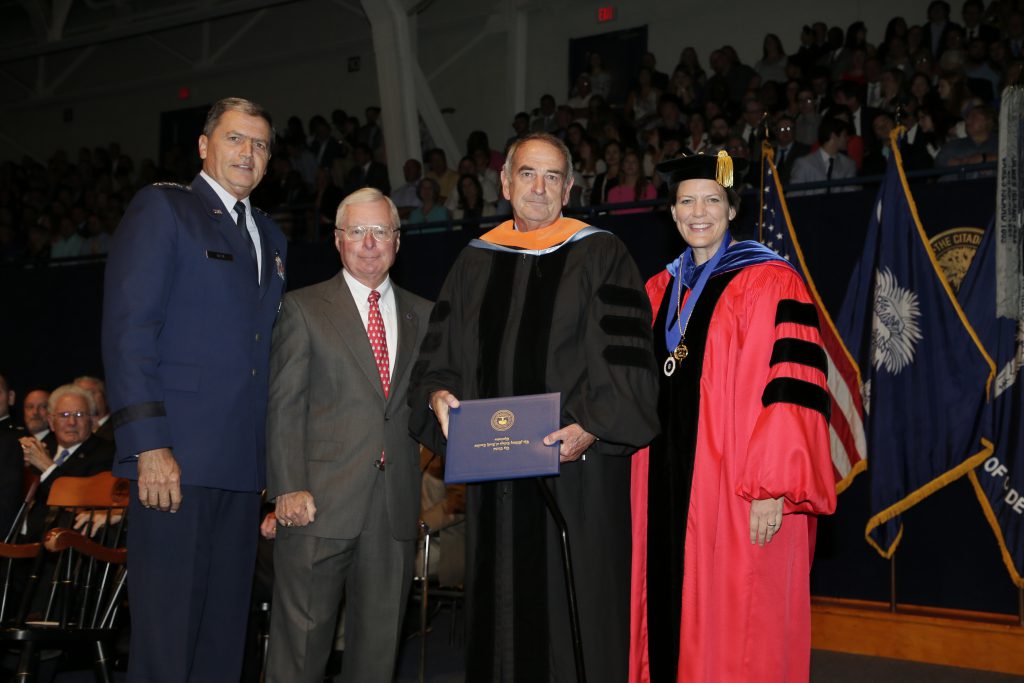 Potts is an engineer whose research in liquid asphalt materials, hot mix asphalt materials and mix designs as well as flexible pavement design revolutionized the transportation industry. Potts' asphalt formulas improved the quality, durability, safety of roads and the overall construction standards.  From the early days of his career in the Florida Department of Transportation to his current role as the chairman of the board of Heritage Construction and Materials, Potts' career is a testament to hard work, determination and the creative intellect.
In 1966, Potts graduated with a Bachelor of Science degree in Civil Engineering from The Citadel, where he currently serves on both the Department of Civil Engineering and the School of Engineering advisory boards.  For his distinguished career and his contributions to the field of civil engineering and the transportation industry, The Citadel Board of Visitors is proud to award Charles Franklin Potts the honorary Doctor of Transportation degree.
Morris DeRhon Robinson, '91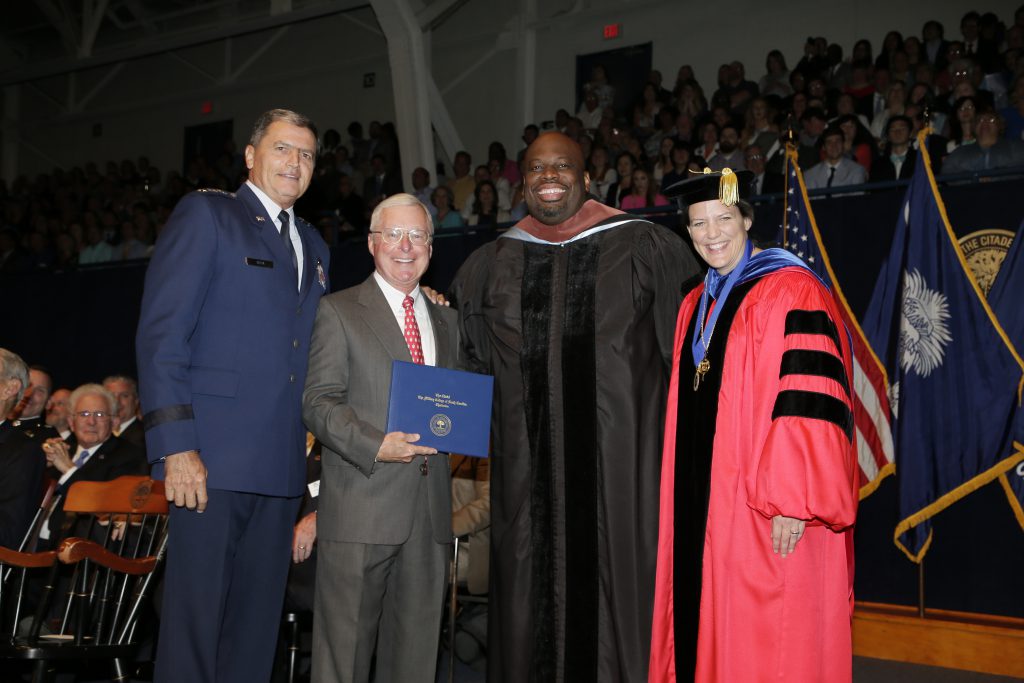 Robinson was this year's commencement speaker, and as a special tribute to the Class of 2017, he sang the national anthem at the Long Gray Line parade on Friday. He is an operatic bass who regularly performs in many of the world's leading opera houses.  During the current season, he appeared at Teatro alla Scala in Milan, Italy, singing his debut of the title role in Gershwin's Porgy and Bess. He will also appear with the New York Philharmonic to sing his debut as Fasolt in Wagner's Das Rheingold. He performs at the Metropolitan Opera in Mozart's Magic Flute and Verdi's Aida. He recently appeared at the Los Angeles Opera in Mozart's Abduction from the Seraglio and at the Opera Company of Philadelphia in Puccini's Turandot.
A graduate of the Boston University Opera Institute and the Metropolitan Opera's Lindemann Young Artist Development Program, Robinson first earned a Bachelor of Arts degree in English from The Citadel in 1991. He was a scholarship student-athlete who achieved the distinction of being selected as a First Team Kodak All American on the gridiron.
Robinson co-founded and served as director of The Citadel Gospel Choir and sang the national anthem at the NBA All-Star game his senior year. His many accomplishments as a diverse student-athlete were highlighted during a CBS College Football Today broadcast and in Sports Illustrated.
In recognition of his lasting contributions to the world of opera as well as his alma mater, The Citadel Board of Visitors is proud to award Morris DeRhon Robinson an honorary Doctor of Fine Arts degree.
Lieutenant General William Michael Steele, '67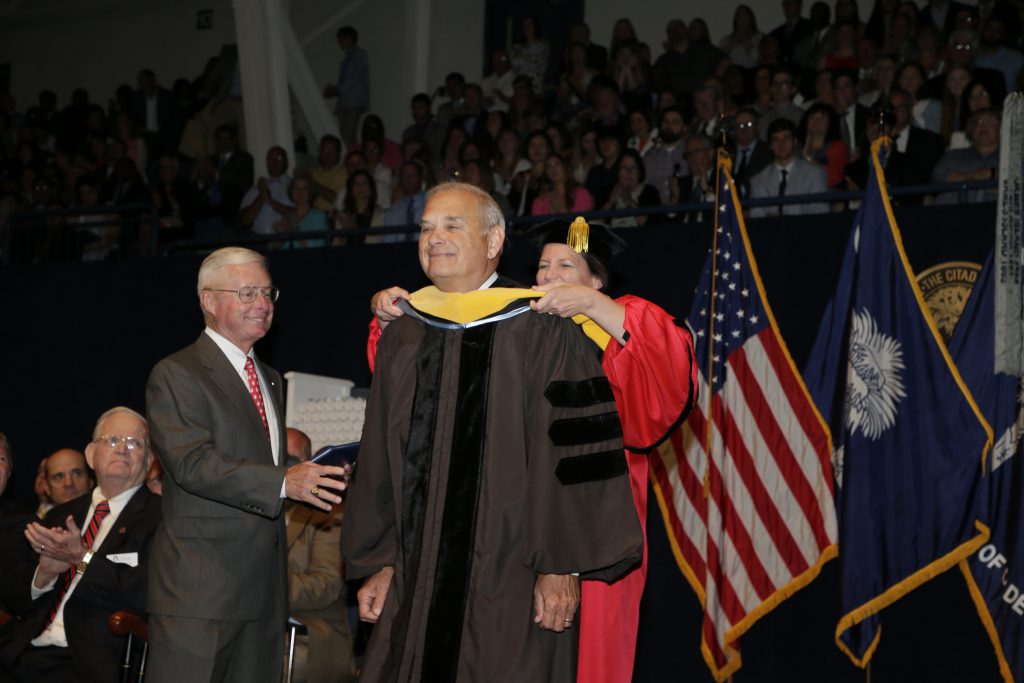 Steele, The Citadel Class of 1967, is a Vietnam Ranger Battalion and Ranger Group combat veteran whose career in the U.S. Army spanned 34 years. At the time of his retirement, he was commanding general, United States Army Combined Arms Center with extensive senior-level command experience.  Following retirement, he founded Osprey Bay, LLC, to offer assistance on war-fighting doctrine, weapon systems and leader development to the U.S. armed forces and allied nations.
As a cadet, Steele was a distinguished military student and a baseball player who served on regimental staff.  As an alumnus, he has served his alma mater extensively as chair of the Board of Visitors, The Citadel Foundation Class chair, member of The Class of 1967 Reunion Committee, as well as The Citadel Foundation Board of Directors and Campaign Steering Committee.  For his celebrated military career and his devotion to his alma mater, The Citadel Board of Visitors is proud to award Lieutenant General William Michael Steele the honorary Doctor of Military Science degree.