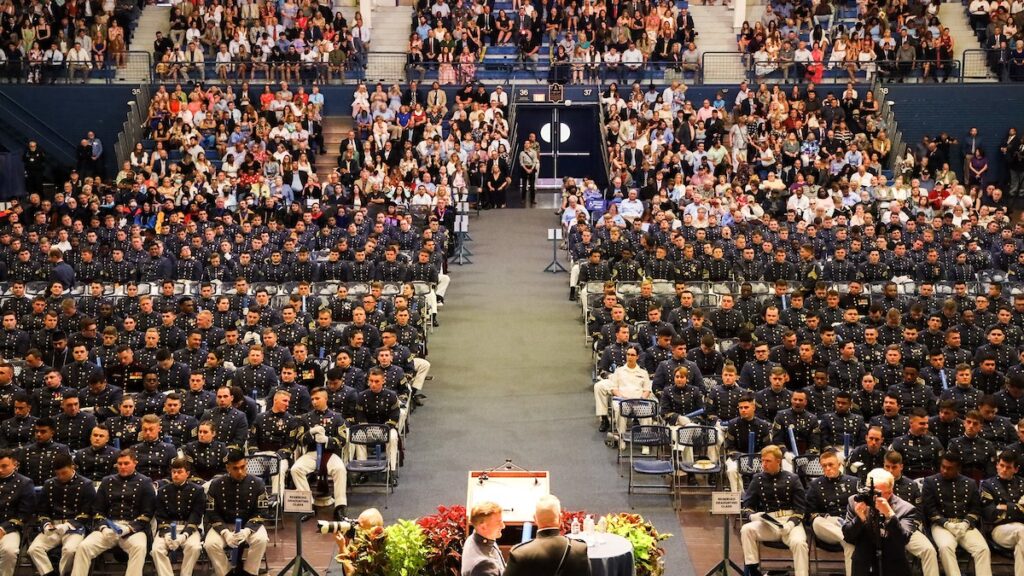 Photo courtesy: Cadet Blake Vasquez
Corps of Cadets and Graduate College ceremonies to be held May 6
The Citadel will hold a commencement ceremony for the South Carolina Corps of Cadets at 9 a.m. on Saturday, May 6. Later that day, the ceremony for The Citadel Graduate College Class of 2023 will take place at 3:30 p.m. Both events will be held in McAlister Field House; more information can be found here.
South Carolina native and U.S. Senator Lindsey Graham will serve as speaker for the morning ceremony, member of The Citadel Board of Visitors and Citadel Graduate College alumna Allison Dean Love will speak during the afternoon ceremony and Brig. Gen. Terry Bullard, Commander of the U.S. Air Force Office of Special Investigations will provide the address for Friday's commissioning ceremony.
Learn more about the speakers below.
U.S. Sen. Lindsey Graham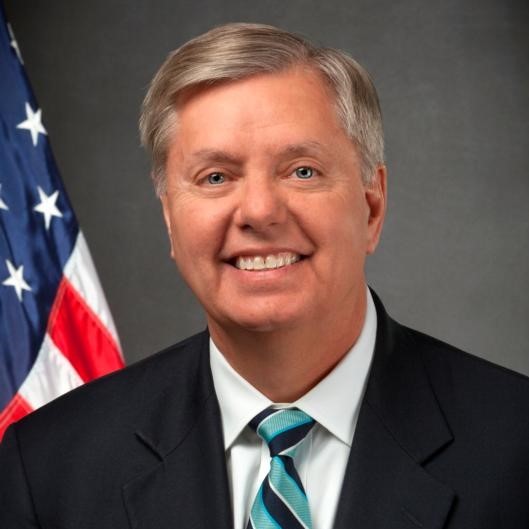 The Honorable Lindsey O. Graham has earned a reputation as a problem-solver and one of the strongest proponents of a robust national defense.
A frequent visitor to American troops stationed overseas for on-the-ground assessments, Senator Graham has consistently pushed for outcomes in the War on Terror which protect our long-term national security interests. Senator Graham is also a leader in cutting spending, reforming entitlements, and getting government out of the way so businesses can create jobs.
Senator Graham was elected to the United States Senate in 2002 and was re-elected in 2008, 2014, and 2020. He became the first person in South Carolina history to garner over one million votes in the 2008 general election.
Senator Graham currently serves as the Ranking Member on the Senate Committee on the Judiciary. Senator Graham also serves as a member of the Senate Committee on Appropriations, Senate Committee on the Budget, and Senate Committee on Environment and Public Works.
Prior to serving in the Senate, Senator Graham was elected to the U.S. House of Representatives in 1994 as the first Republican from the Third Congressional District of South Carolina since 1877.
Before being elected to Congress, Senator Graham compiled a distinguished record in the United States Air Force as he logged six-and-a-half years of service on active duty as an Air Force lawyer. From 1984-1988, he was assigned overseas and served at Rhein-Main Air Force Base in Germany. Upon leaving active-duty Air Force in 1989, Senator Graham joined the South Carolina Air National Guard where he served until 1995. During the first Gulf War in the early 90's, Senator Graham was called to active duty and served state-side at McEntire Air National Guard Base as Staff Judge Advocate where he prepared members for deployment to the Gulf region.
In 1995, Senator Graham joined the U.S. Air Force Reserves. During American military operations in Iraq and Afghanistan, Senator Graham put his experience in military law to use pulling numerous short-term Reserve duties in both countries over congressional breaks and holidays.
Senator Graham retired from the Air Force Reserves in June 2015 having served his country in uniform for 33 years. He retired at the rank of Colonel.
A native South Carolinian, Senator Graham grew up in a blue-collar family in the small town of Central where his parents ran a restaurant and pool hall. The first member of his family to go to college, Senator Graham earned his undergraduate and law degrees from the University of South Carolina. He lives in Seneca and is a member of Corinth Baptist Church.
Allison Dean Love, CGC '93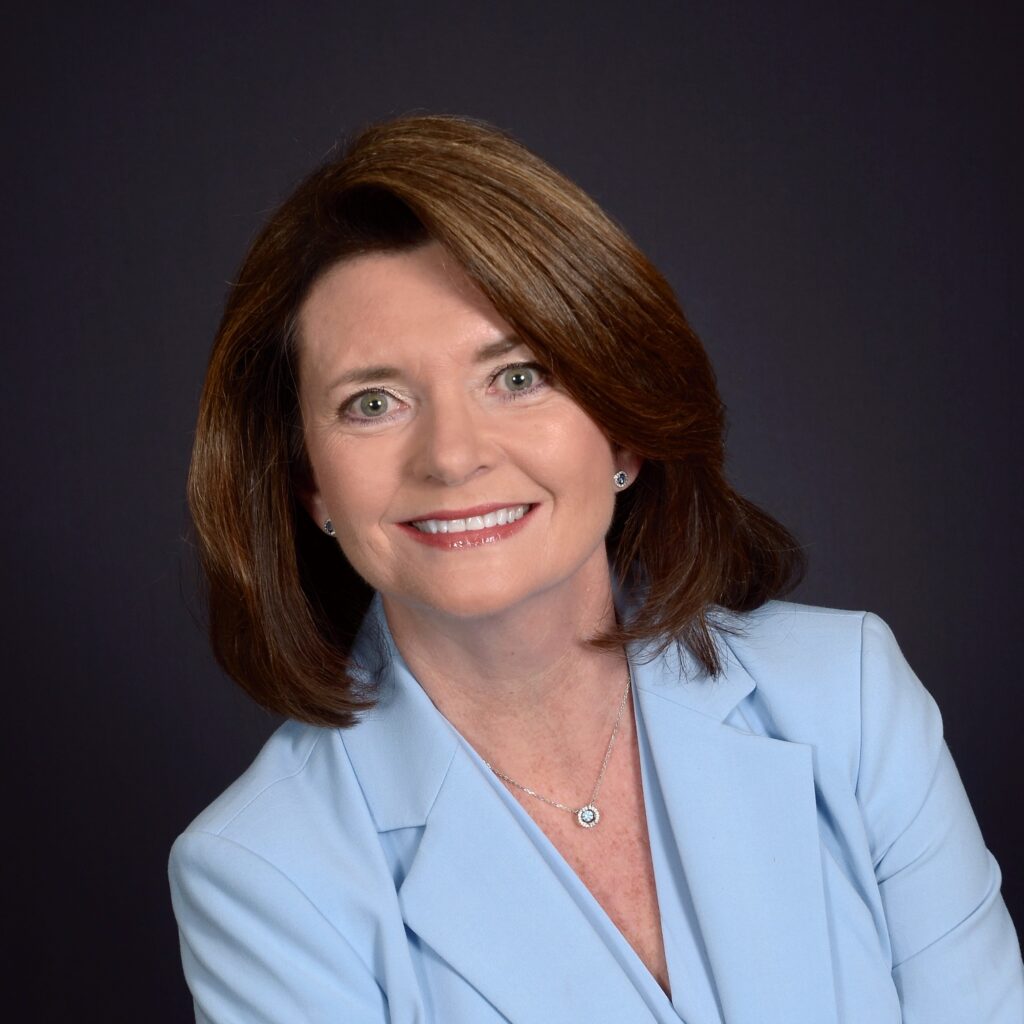 Allison Dean Love, CGC '93, is a national-level consultant, primarily working for insurance and higher education organizations with more than 30 years of experience in public relations, communications and media relations.
Owner of her own consulting firm, she has worked with major media outlets worldwide, as well as with national, state and local clients for more than 13 years, engaging in crisis communications, loss prevention, risk management, strategic planning and board governance. She also serves as a senior consultant for the Association of Governing Boards of Universities and Colleges. She has worked with search firms in human resources, recruiting and business development and hired thousands of employees for a variety of companies, including financial services and healthcare organizations.
Elected by the SC General Assembly as the first and only graduate of The Citadel Graduate College to serve on The Citadel Board of Visitors, Love is the longest-serving voting member currently serving on the board. She has chaired the Communications and Community Relations Committee for many years. Love also serves multiple additional committees and previously assisted with the search for President, Vice President, Provost and Legislative Liaison. A lifetime member of The Citadel Alumni Association, Love has been recognized as a Distinguished Alumni by The Citadel MBA Association in 2004.
She has served as a speaker at a variety of insurance and higher education meetings and has delivered national and international speeches and training sessions for nearly 30 years. Having previously served on the SC Commission on Higher Education in leadership positions on a variety of committees, Love currently serves on the boards of Titan Insurance Company, Inc., SC SAFE HOME, the SC Women in Leadership, the Lt. Col. James B. Near Jr., USAF, '77, Center for Climate Studies Advisory Board and the US Global Leadership Coalition SC Advisory Committee. She is an associate member of the SC Women's Caucus and also served on the Lowcountry Graduate Center Board of Directors for many years, where she was chair and vice chair.
Love holds a Bachelor of Business Administration in management from Middle Tennessee State University, a Master of Business Administration from The Citadel and an Associate in Personal Insurance from the Insurance Institute of America. Along with her husband, Phil, Love has initiated multiple scholarships to support Citadel cadets and students, including two for The Citadel Graduate College and two for her native state of Tennessee. Together they are members of The Citadel Society of 1842 and The Citadel Legacy Society.
Brig. Gen. Terry Bullard, USAF, '93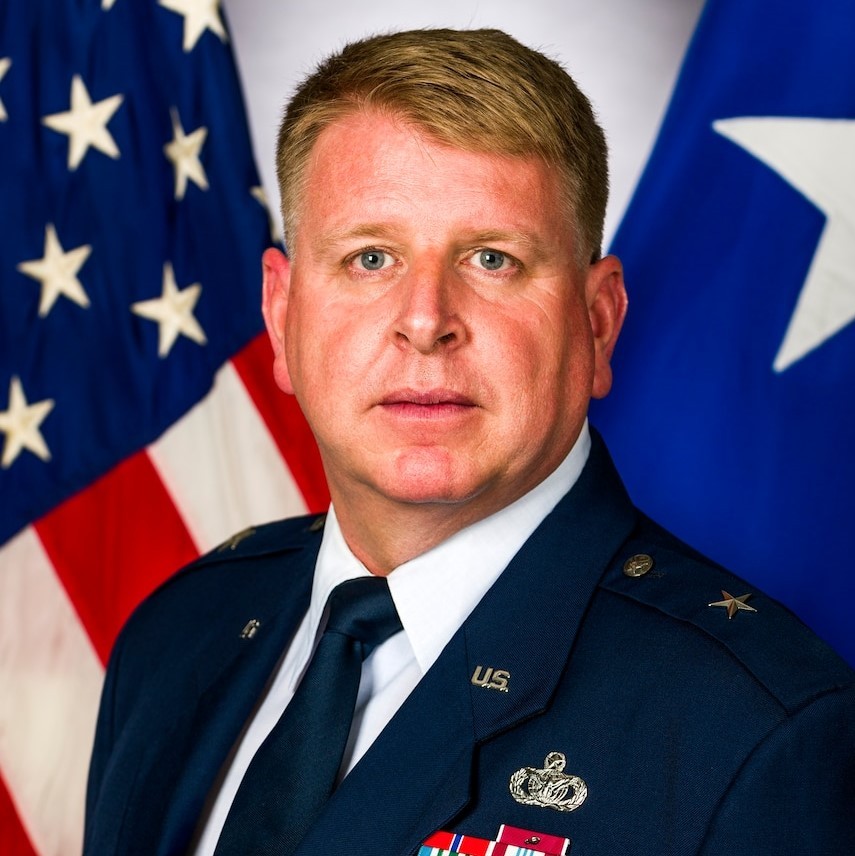 Brig. Gen. Terry L. Bullard is the Commander, Air Force Office of Special Investigations, Quantico, Virginia. As the AFOSI Commander, Brig. Gen. Bullard derives his independent criminal and counter-intelligence investigative and operational authorities directly from the Secretary of the Air Force and executes the Field Operating Agency's mission through a network of over 3,000 total force Airmen assigned to major Air Force installations and a variety of locations worldwide. Brig. Gen. Bullard executes the mission of AFOSI under the administrative guidance and oversight of the Inspector General of the Air Force. AFOSI is a federal law enforcement agency with responsibility for conducting criminal investigations, counterintelligence and specialized investigative activities and operations, protective service operations and integrated force protection for the Air Force globally. AFOSI is also a combat-ready military criminal investigative organization that provides the Air Force a wartime capability with counterintelligence support to force protection to find, fix, track and neutralize enemy threats in hostile and contested environments. AFOSI is the Air Force's focal point for working with U.S. and foreign nation law enforcement and security services in order to provide timely and accurate threat information in all environments.
Brig. Gen. Bullard entered the Air Force in 1993 as a distinguished graduate of the Air Force ROTC program at The Citadel. Upon commissioning, he was directly accessed into AFOSI. Brig. Gen. Bullard has served as a Special Agent, Operations Officer, Forensic Science Specialist, Joint Staff Officer, two-time Detachment Commander in overseas locations in the Indo-Pacific Command and European Command areas of responsibility, a Squadron Commander and Region Commander, and has taught on the faculty of Air University in both the research and strategy departments. Brig. Gen. Bullard has deployed five times throughout the U.S. Central Command area of responsibility in a variety of positions. He has served at the tactical level conducting counterintelligence-related activities, at the operational level as the Deputy J2X Forward, USCENTCOM and as Commander, 24th Expeditionary Field Investigations Squadron. Prior to his current position, Brig. Gen. Bullard was the Vice Commander, AFOSI, Quantico, Virginia.