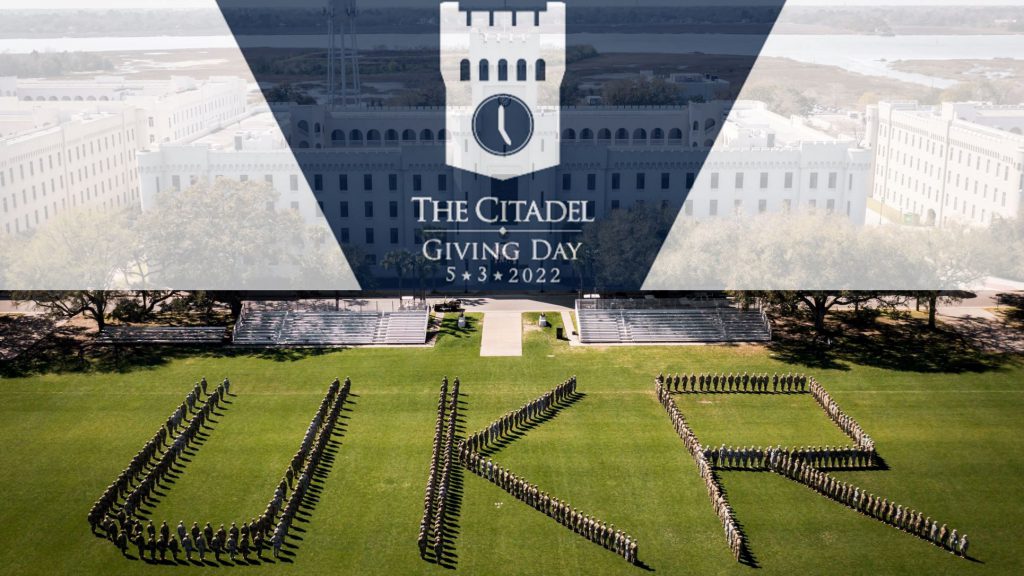 As The Citadel prepares to send more than 600 newly graduated leaders into the world, it is also preparing to educate the next generation.
In the middle of The Citadel Foundation's fifth annual Giving Day — a 24-hour effort to celebrate the Class of 2022 and raise funds for the college — an anonymous donor announced a $100,000 matching gift for The Citadel Support for Ukraine Scholarship.
The first $100,000 gifted towards the scholarship will be doubled by that donor.
The fundraising challenge was announced by The Citadel President Gen. Glenn Walters, USMC (Ret.), '79, at 1 p.m. on Tuesday, April 3.
"To get us started I am making an additional gift of $5,000," said Walters.
Though the effort began during the college's annual Giving Day, those who would like to give may continue to do so after.
"Fulfilling this challenge will provide a total of $200,000 to train two Ukrainian citizens as principled, Citadel leaders," Walters continued. "I ask for your help to support this effort and once again I invite you to join the march."
In April, the college announced that it would offer two scholarships — covering full tuition, room, board and fees — to Ukrainian citizens affected by the Russian invasion.
The Citadel has committed to funding these scholarships. However, gifting is available to anyone wishing to support this effort or potentially allow for the scholarship to be expanded.
Ukrainian citizens interested in applying for the scholarship should contact Dr. Kelly Brennan, associate provost of enrollment management, by email at admissions@citadel.edu.
To make a gift to The Citadel Support for Ukraine Scholarship through The Citadel Foundation, click here.
For more information on Giving Day 2022, click here.