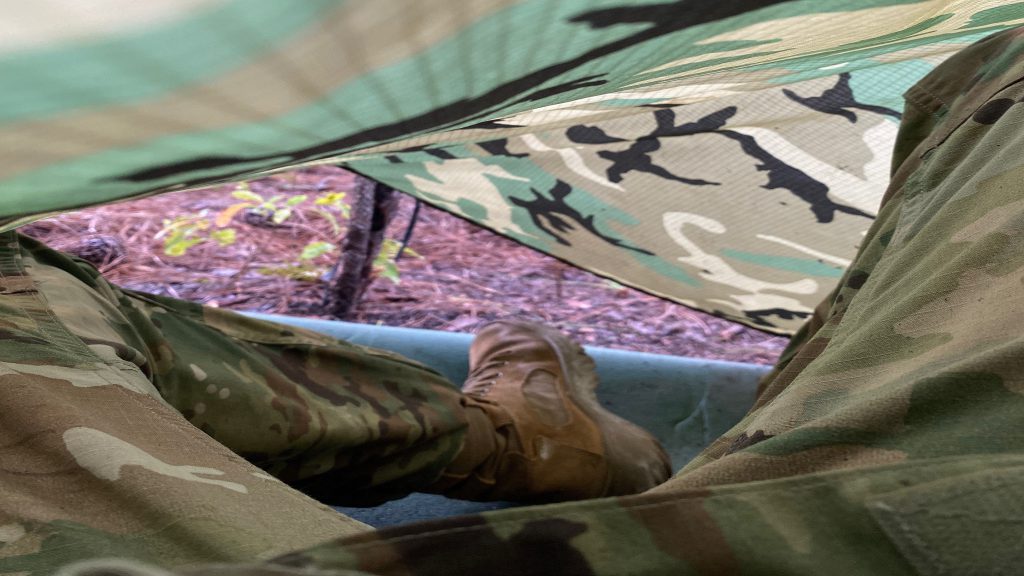 By Cadet Ruby Bolden, 2020-21 Regimental Public Affairs Officer
No matter where they attend college, Army ROTC cadets — myself included — plan to spend the summer before senior year training at Ft. Knox, Kentucky. The goal is to train and test us on how well we can lead our peers, our ability to critically think under pressure and, most importantly, how we'll react in combat situations.
Due to the pandemic, the traditional training that I was expected had to be cancelled. But, as their song says, "The Army goes rolling along," and that is exactly what we did.
General John R. Evans, the Commanding General of the United States Army Cadet Command, held multiple town hall meetings via Zoom to keep cadets and their cadre informed about what was to come with training. General Evans and his staff soon came up with Operation Agile Leader, to replace the training we were supposed to conduct in Kentucky. Although it was much shorter than Advanced Camp, which is a little over a month long, it was still challenging for me and my classmates.
I knew that this training would be very different from what I'm used to. In the middle of a pandemic, there are a lot of hypotheticals to consider. We were also out of school for about five months, which is more than enough time to forget a lot of things we learned during our junior year.
I can honestly say that our cadre did a wonderful job of making training both safe and possible. Upon arrival, we were issued a mask, hand sanitizer and told to always maintain social distance. Being able to keep us healthy and compile a month's worth of training into one week shows how agile and efficient the Army really is.
We conducted our training on very familiar grounds at Fort Jackson, South Carolina. Within Fort Jackson is Camp McCrady, where we conducted three full days of tactics – conducting a raid, an ambush, movement to contact and attacks. Following those long, tiring days was a day full of weapons qualification, when you must shoot targets that are 50, 150, 200 and 300 meters away.
We also took a written Land Navigation Test that consisted of basic questions regarding protocols. After that we conducted Day and Night Land Navigation — plotting points and attempting to find those points within a certain time frame.
Not only that, but we attended a First Aid course which taught us the basics and what to do in certain combat situations when a soldier is wounded. Lastly, we ended the week with a long, exhausting 12-mile ruck march. We woke up and 3:30 in the morning and began marching at 4. The sand and high hills made it challenging to complete in four hours, but my classmates and I were determined to get there.
I was tested, both mentally and physically, during that entire week. With it raining every day, and the days running together, it was easy to get discouraged. But the time spent with my classmates made it easier to get through. The arguments about who was going to pull the next hour of guarding the weapons, experiencing artillery simulators, the encouraging words throughout the ruck march and more made it all worthwhile.
Cadet Ruby Bolden is from Augusta, Georgia and serves as a spokesperson for the South Carolina Corps of Cadets as the Regimental Public Affairs Officer. She is a senior majoring in Exercise Science and plans to accept a commission into the U.S. Army upon graduation.