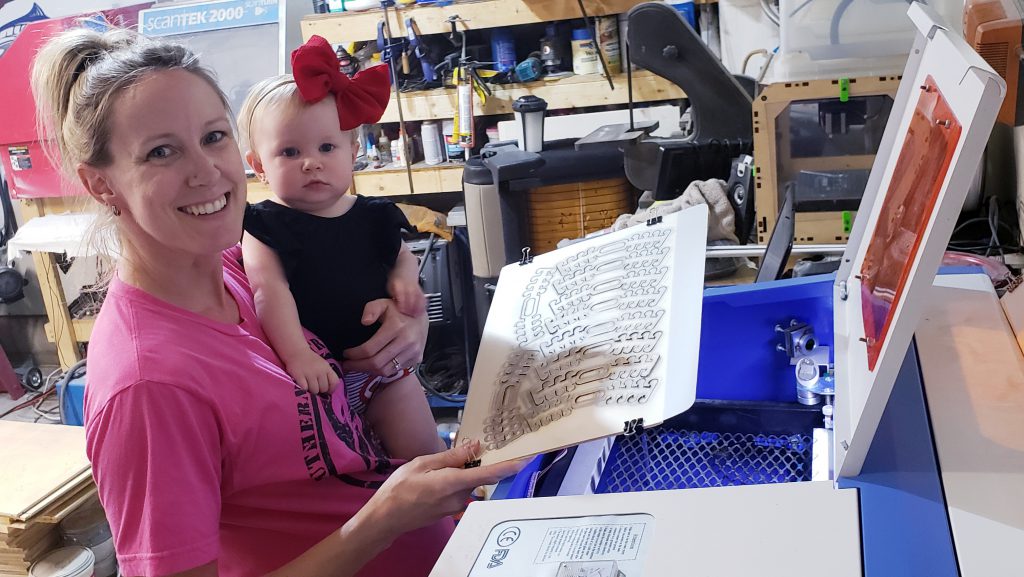 Amanda Workman calls them "ear savers." The Summerville mom and businesswoman makes the plastic extenders to be used with face masks, so they fit more snugly.
"The ear savers that I am making are laser cut. I can cut 10 of them in about 7 minutes and they are made from a flexible cutting board mat, so they are easy to clean, as they are less porous," Workman explained in an email.
In the late spring, a Citadel Graduate College student contacted Workman to find out if she would consider making some ear savers for the college's summer staff that had to be on campus to take care of facilities and summer remote instruction.
Workman, who has no connection to The Citadel, said yes. She proceeded to make 200 for the college.
She is often producing them with her 18-month old daughter Addison in tow.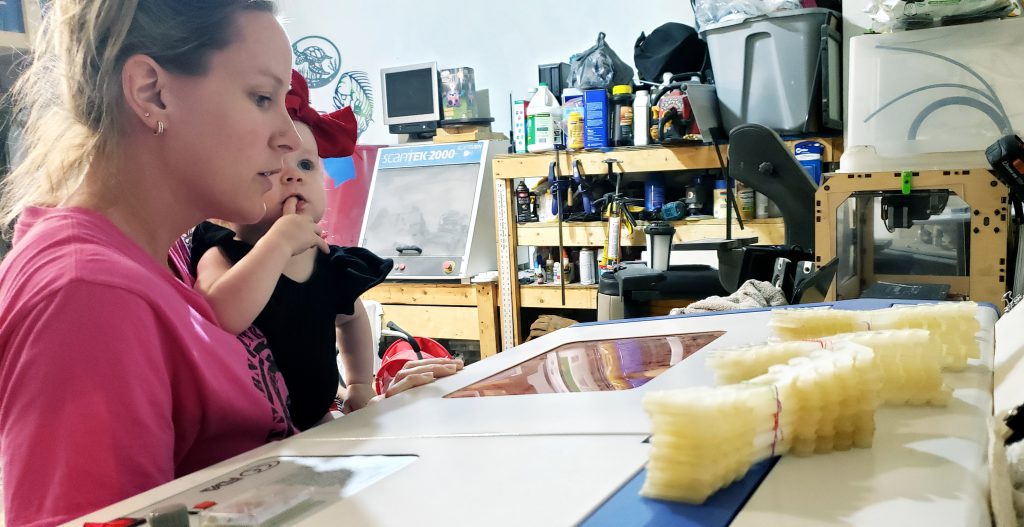 "The demand for these is so high that I am happy to help. I've actually given out over 1000 of these and I'm currently working on an order of 500 to send out to Columbia," she said. "My husband thinks I'm crazy taking on such large orders while taking care of our 18-month old daughter, but I see it as a welcoming challenge for a teacher turned stay-at-home mom who owns a small business."
Workman's business is called Sleepy Pirates Designs. They make customized machined metal and wood products as well as decals.
"I'm just thankful we can do a little something to help those we know and even strangers right now."
Workman mailed the extenders to campus just a few days after receiving the request where they gratefully distributed.