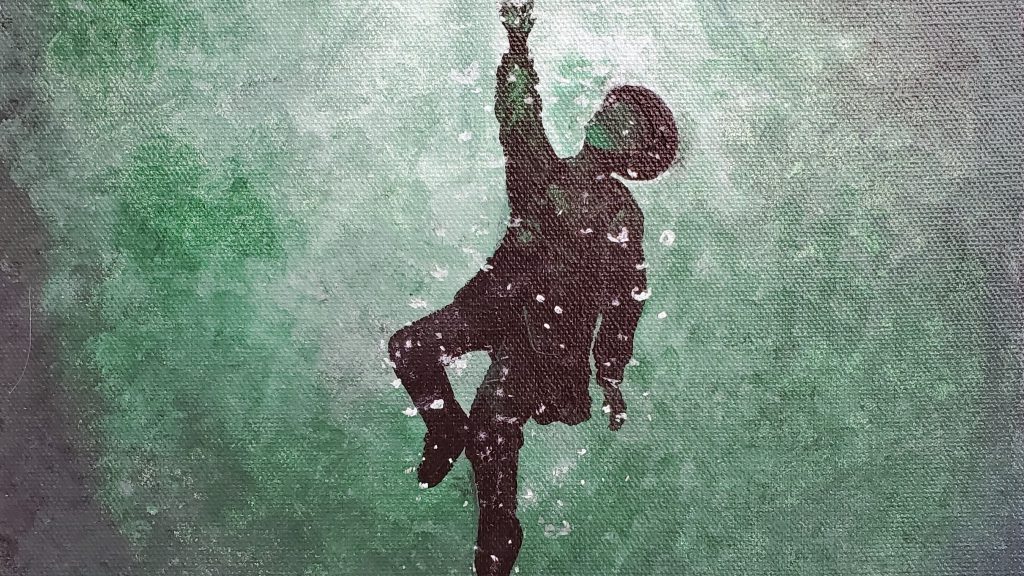 By Alaina Rink, CGC '22
The Daniel Library is currently displaying cadet and student artwork to raise awareness and honor the sacrifices of veterans.
The pieces were created by cadets and students enrolled in Literature of War, a class taught by Jenna Adair, Ph.D., focusing on veteran-written literature like Tim O'Brien's "How to Tell a True War Story" and Phil Klay's "Redeployment."
Adair says she's been learning alongside those taking her classes since she started teaching this literature course in 2018. "It's been a crash course," she said. "My understanding of the issues has definitely evolved."
They work together to understand diverse issues that veterans can face. "I'm a literature teacher trying to teach an experience I've never had," she said.
Most of those who take Adair's class are not veterans either.
"Many of them knew the hardships and sacrifice of veterans, but they just didn't realize how extensive it was," said Adair. "And there were some who said it helped them make sense out of some responses or some attitudes they saw in vets who mattered to them."
Olivia Hime, '22, painted the green monochromatic piece, depicted above, which is inspired by a poem the class read.
"In Dr. Adair's class, I learned that there are different ways in which emotions, such as sorrow and pain, can be felt that can't be communicated through simple words," said Hime.
Adair challenges them to recognize that each veteran transitions through reintegration differently, and that there are multiple ways to support those who have served. "There is clearly a need for help," Adair said.
When given the chance to capture the veteran experience in an image, many students will dedicate their art to relatives who are veterans or current service members. Adair encourages many cadets and students to take their art home over the holidays to share with these loved ones.
Adair joined The Citadel in 2008 after earning her Ph.D. from the University of South Carolina.
Alaina Rink is a graduate assistant in the Office of Communications and Marketing while pursuing a master's degree in English. She earned her undergraduate degree from the College of Charleston in secondary education English and taught in the Charleston area for four years.