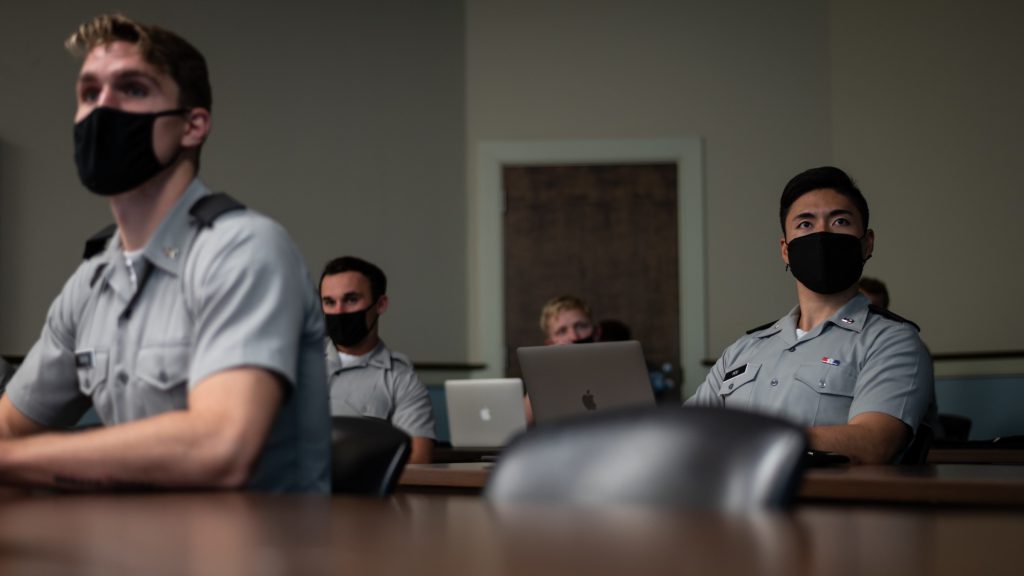 It is time for cadets and undergraduate students to prepare for spring 2021 semester. Since the academic calendar has been adjusted because of the COVID pandemic, the college is making adjustments to offer maximum flexibility and opportunity to maintain or accelerate academic progress.
Some of these changes include:
The registration time for all student populations will begin at 8 p.m. EST on the assigned registration day. Cadets are approved to utilize their ESP for course registration.
The registration date for Graduate College students has been moved from Monday, October 26th to Sunday, November 8th.
To help cadets and undergraduate students continue or accelerate their progress in meeting course requirements, The Citadel will offer a compressed term December 28-January 17 with 13 high-demand courses, with New Year's Day off as an observed holiday.

Registration and advisement will be conducted as part of spring enrollment

NOTE: Tuition for "J-term" courses is a flat $1500 per course. All courses are delivered online. This compressed term is not eligible for scholarship or Pell grant funding. If needed, student loans are available to cover costs.
Complete information about the registration process – including registration time periods, dates, course offerings, and tutorials – can be found on The Citadel website at https://www.citadel.edu/root/registrar-registration.
It is critical that every cadet and student completes their course registration promptly in accordance with the protocol set forth on the registration website. For questions, concerns, or assistance with the course registration process, please contact the Office of the Registrar by email at registrar@citadel.edu or by phone at (843) 953-6969.