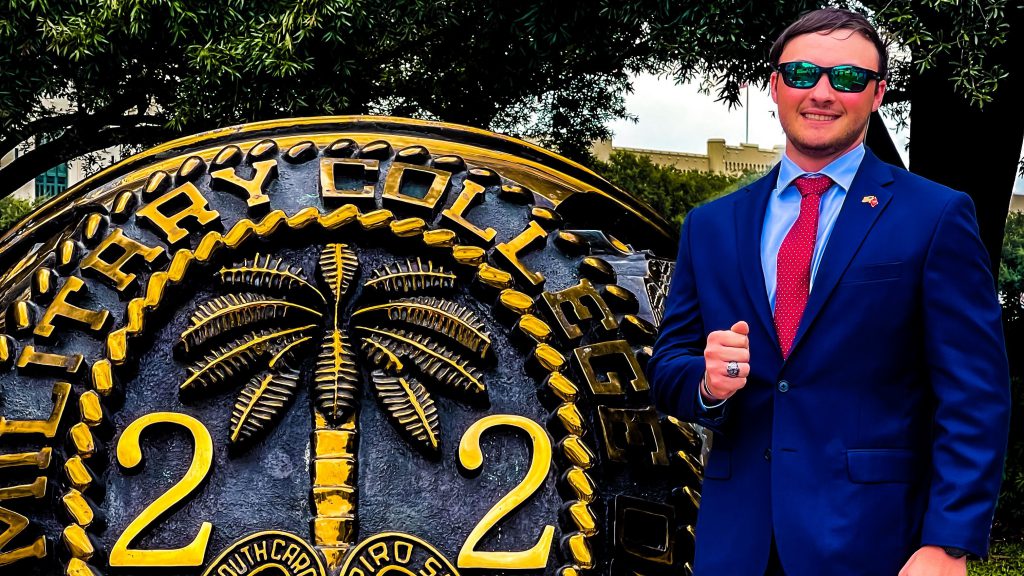 In recognition of Veterans Day on Nov. 11, The Citadel is highlighting some of the college's exceptional veteran students from different branches of the U.S. Armed Forces.
There are approximately 250 veterans currently studying at The Citadel, either as undergraduate or graduate students. They have the option of taking their classes as day students alongside the Corps of Cadets, as evening students with other non-cadet undergraduates or online. In addition, they are provided with multiple resources through the Veteran Student Success Center on campus.
Named #1 Best College for Veterans in the South for three years in a row, the Military College of South Carolina is honored to help our nation's heroes advance their education.
Q&A with Dimitri Fragopoulos, Class of 2022
Dimitri Fragopoulos is a veteran day student at The Citadel. He also volunteers in a local Fire/EMS department, and expects to graduate in May 2022 with a degree in Intelligence and Security Studies. After graduation, Fragopoulos will either begin work in the private sector or spend a season working on a wildland firefighting crew.
Q. How long did you serve in the military, and what was that experience like?
A. I served in the Marine Corps infantry for just under three years, until I was injured on deployment. The life of a grunt has its ups and downs, but overall, it is a period of my life that truly shaped me into the man I am today, teaching me invaluable life lessons. I was able to travel the world, interact with various cultures, and experience their customs and traditions.
The men I served with will always be considered family and have helped me through the most trying times of my life. Though my time in service was cut short to a catastrophic orthopedic injury sustained on deployment, I wouldn't trade it for the world.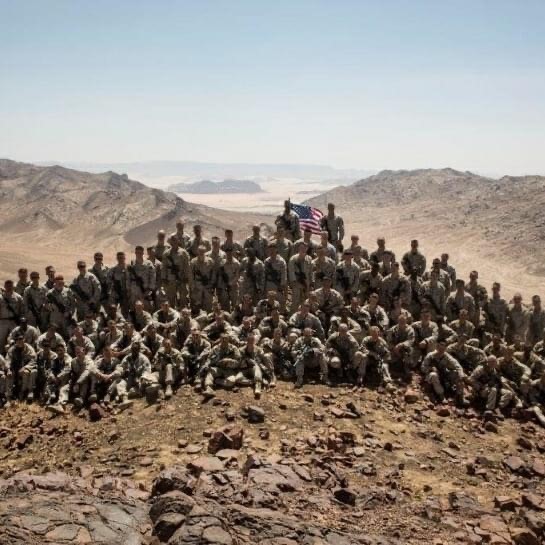 Q. Did you come to The Citadel immediately after leaving the Marines, or do something else in between?
A. I got out of the Corps in May of 2017. In August 2017, I was diagnosed with acute lymphocytic leukemia after a routine appointment for my second, of what would become 13, surgeries to correct the injuries I sustained in service. I spent the next 18 months going through chemotherapy, in and out of the hospital, before receiving a bone marrow transplant. I then did two semesters at Trident Tech before attending The Citadel, which helps me stay local to my oncologist and my amazing orthopedic surgical team at MUSC.
Q. How did you hear about The Citadel?
A. I moved to Charleston in 2007, so its local knowledge. While on active duty, I also had the pleasure of serving under the command of several Citadel graduates.
Q. What experiences from your military service have prepared you to be a better person?
A. There are two lesson I learned from my time in service that I hold close to my heart.
Embrace the suck.
Nobody cares. Shut up and push forward to accomplish the mission at hand.
These two lessons I credit for being alive today pushing through an incredibly poor cancer prognosis, a bone marrow transplant, 13 orthopedic surgeries and now making it to senior year with a 3.6 GPA.
Q. Are there any advantages to being a veteran at The Citadel?
A. The one advantage, to me, is being able to use my life lessons and experiences from my time in service to give back to the institution by sharing it with young and upcoming military officers.
Veterans interested in attending The Citadel can find information about programs and opportunities here. Additionally, information about benefits for veterans can be found here.