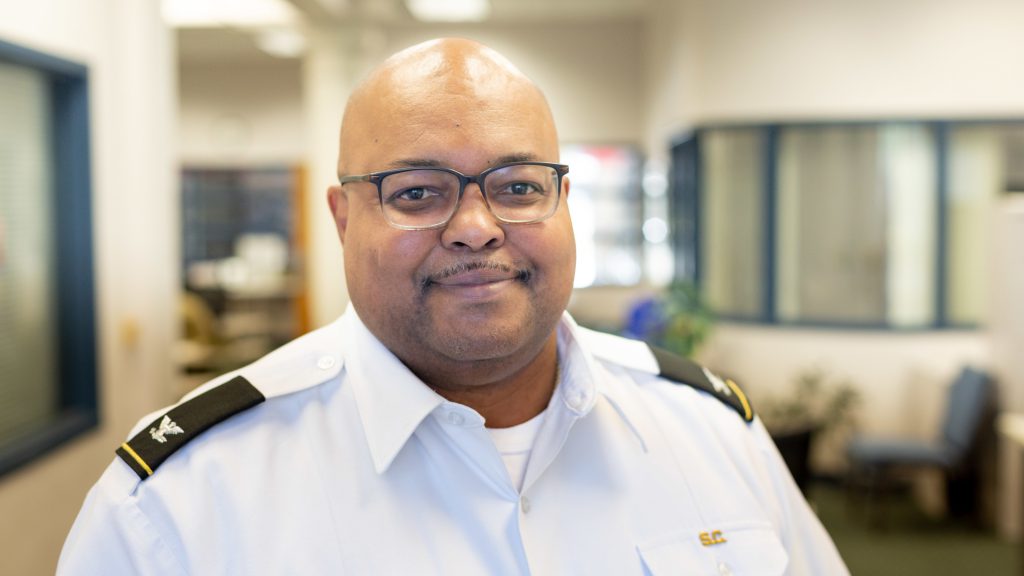 Robert Pickering, a member of The Citadel Class of 1994, has been promoted to Chief Inclusive Excellence Officer.
In this position, Pickering will lead, develop and enhance a culture of diversity and inclusion at The Citadel, in support of the college's mission, core values and the Our Mighty Citadel 2026 strategic plan.
"As the Chief Inclusive Excellence Officer, my goal is to advance and support The Citadel's mission of developing principled leaders in all walks of life," said Pickering. "Whether its cadets, faculty, or staff, continuing to provide a professional environment for all members of The Citadel family – regardless of their backgrounds or beliefs – is critical to the college's core values of honor, duty and respect."
Pickering replaces Dr. Shawn Edwards, who was the first person to serve as Chief Inclusive Excellence Officer for The Citadel.
Prior to this role, Pickering was the director for Multicultural Student Services. He has served in a variety of roles since joining the college as an employee in 1995, including admissions counselor, associate director of admissions focused on recruiting minority and underrepresented students, director of the Student Success Center, director of The Citadel Success Institute and an ombudsman.
"I'm grateful for the opportunity to continue this mission. We have made, and continue to make, significant progress when it comes to ensuring The Citadel is a place where everyone is welcomed," Pickering continued.
Pickering's experiences at The Citadel have shaped his perspective in many ways. As a cadet, he was part of the African American Society and served as their president his senior year.
"I know firsthand what it was like as an underrepresented student 30 years ago – I started my knob year in 1990. For others like me who are in an underrepresented population, I can say The Citadel's efforts to create an open campus, one where differences are appreciated and respected, reflects the college's commitment to our core values," said Pickering. "I want to continue making The Citadel a better place for all cadets, students, faculty and staff."
Pickering, a Charleston native and Burke High School alum, graduated from The Citadel in 1994 with a Bachelor of Science in Business Administration. In addition to the African American Society, Pickering was part of the Accounting Club and Omega Psi Phi Fraternity. He also earned his Master of Arts in Social Science from The Citadel in 2007.