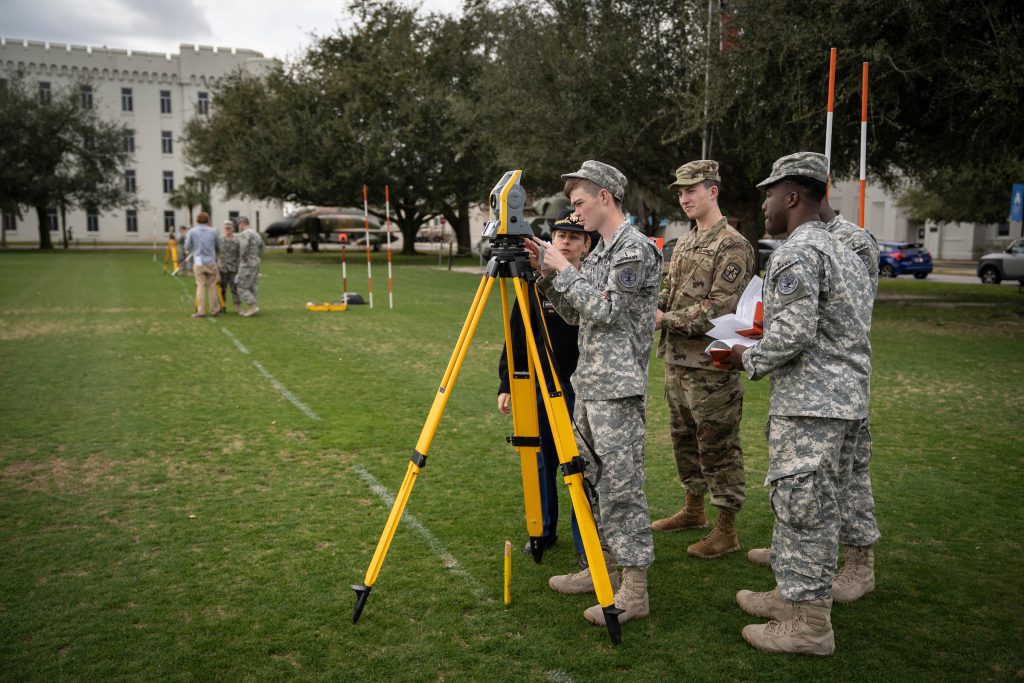 Photo: Engineering cadets participate in laboratory work on Summerall Field in February 2020.
Best colleges in South Carolina by salary potential
Thinking of getting your bachelor's degree? Before you invest your time and money, check out South Carolina colleges with the highest-paid graduates.
PayScale's College Salary Report has salary data for alumni who earn bachelor's degrees from more than a dozen colleges in South Carolina. Some of the more notable schools include Clemson University, Furman University and University of South Carolina — the "other" USC.
The best universities in South Carolina for early career median salary include The Citadel — Military College of South Carolina and Clemson University.
On the low end of the spectrum, Francis Marion University has median early and mid-career salaries, and only half of its students find a high significance and meaning in their jobs.
The South Carolina PayScale 2020-2021 rankings:
See the full South Carolina rankings list here.
Jobs for graduates of top colleges in South Carolina
One of the most popular fields for graduates in South Carolina seems to be engineering — in one form or another. Students will popularly go on to be Civil, Electrical, Process, Mechanical, and even Software Engineers.
From The Citadel: The Citadel School of Engineering is consistently ranked in the top 25 programs in America by U.S. News & World Report. Learn more about The Citadel's undergraduate and graduate Engineering programs here.
PayScale Methodology
PayScale administers the largest real-time salary survey in the world with more than 150,000 new survey records added every month. The database of more than 54 million total salary profiles is updated nightly to reflect the most detailed, up-to-date compensation information available. Our data collection is strongly correlated with the size of the pool being considered, representing the diversity of the general workforce.

Read more about the PayScale methodology here.