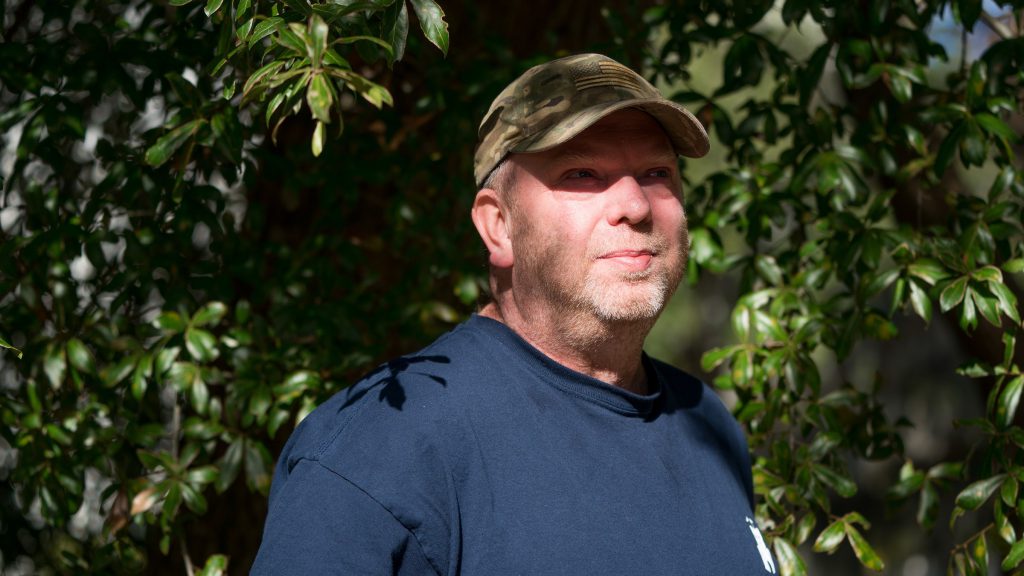 In recognition of Veterans Day on Nov. 11, The Citadel is highlighting some of the college's exceptional veteran students from different branches of the U.S. Armed Forces.
There are approximately 250 veterans currently studying at The Citadel, either as undergraduate or graduate students. They have the option of taking their classes as day students alongside the Corps of Cadets, as evening students with other non-cadet undergraduates or online. In addition, they are provided with multiple resources through the Veteran Student Success Center on campus.
Named #1 Best College for Veterans in the South for three years in a row, the Military College of South Carolina is honored to help our nation's heroes advance their education.
Q&A with Kevin Bosshart, Class of 2019
Kevin Bosshart, USAF (Ret.), is a veteran day student pursuing his second bachelor's degree at The Citadel. He earned a Bachelor of Science in Physics in 2019 and is currently enrolled in the Mechanical Engineering program. Bosshart plans to graduate with his second degree in 2023. After, he is hoping to find a job in Washington, his home state, to be near his family.
Q. What was your time in the military like?
A. I retired after 20 years with the rank of TSgt (E-6) from the Air Force in 2013. I will always value my time in the military. I got live in Alaska, Spain and the Carolinas (both North and South). I was able to travel to four continents, 20 something countries and to experience many different cultures.
Q. Did you come to The Citadel immediately after retiring, or do something else in between?
A. After I retired, I worked as a contractor at Boeing and Bosch. I had some health issues that forced me to leave the workforce and put me on disability. I decided then to go back to school. I was an aircraft mechanic in the military and around aircraft for quite a few years prior joining, so I was looking for a different kind of career since I couldn't physically be a mechanic anymore.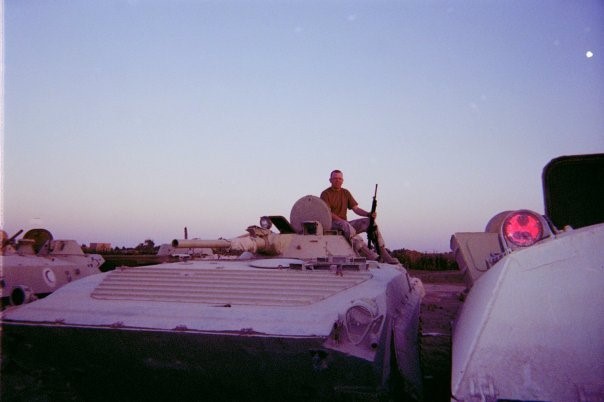 Q. How did you hear about The Citadel?
A. I looked into The Citadel because it had a good Computer Science program, and that is what I wanted to do. I started that program in 2015, but I found myself enjoying the homework from my physics class much more. After a year in Computer Science, I transferred to the Physics Department.
Q. What experiences from your military service helped shape who you are?
A. My experiences have given me new perspectives on different cultures and lifestyles. Being able to live overseas was an unforgettable experience and I would encourage anyone to do it. I spent just over four years living in Spain, unfortunately it didn't help me in my Spanish classes very much. The Spanish locals loved practicing their English on us so we would fall into our own comfort zone and help them rather than work on our Spanish.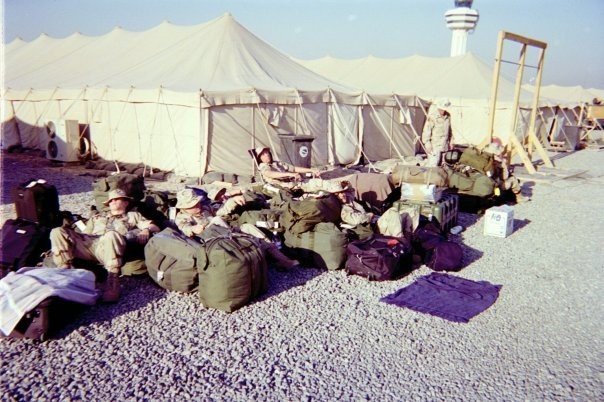 Q. What are your interactions with cadets like?
A. I really enjoy interacting with the cadets and I still have cadet friends from the first time I was here. When I first started here in 2015, it seemed like the cadets were afraid to interact with the veterans. I would be the first to the classroom and the cadets would file in and fill up all the seats furthest away from me. I talked to them after a while and asked why it seems they were so uncomfortable around veterans. A few of them said, "Because we don't know you." I told them that the majority of the veteran students I knew welcomed interaction and questions from cadets about their military service.
I've noticed since I started my second stint here at the school that the cadets seem a lot more comfortable around the veterans. I believe it stems from the growing number of veterans, both active duty and prior enlisted, at the school and having more opportunities for them to interact with us.
Q. What's your favorite thing about The Citadel as a whole?
A. Coming from a military lifestyle, it helps to still be in a military environment. Meeting the cadets and getting to know them is very enjoyable.
Veterans interested in attending The Citadel can find information about programs and opportunities here. Additionally, information about benefits for veterans can be found here.