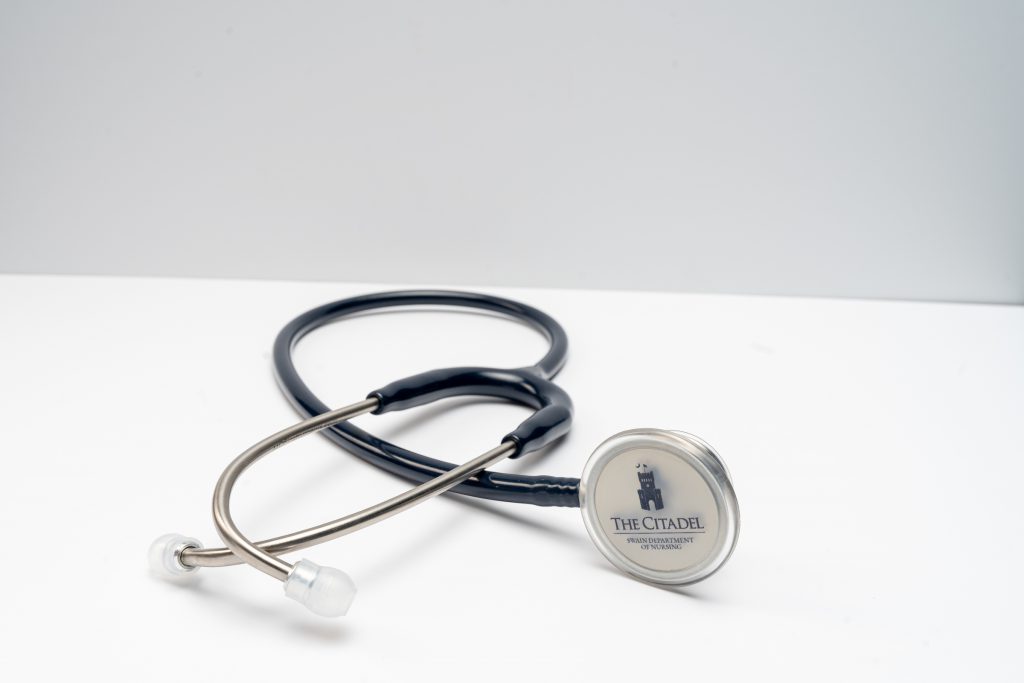 The Citadel's Swain Department of Nursing is being recognized for its excellence by being invited to join the premier nursing honor society, Sigma Theta Tau.
The organization, dedicated to developing nurse leaders and improving healthcare, accepts nursing students who demonstrate excellence in scholarship and to nurse leaders exhibiting exceptional achievements in the field.
"This is a huge and important step for our program and our students and graduates," said Amelia Joseph, Ph.D., nurse administrator for the Swain Department of Nursing. "It's a recognition of our outstanding students; an invitation to join Sigma Theta Tau is an immense honor that is limited to the best and the brightest."
Graduates and rising-senior students who meet the qualifications will be inducted into the honor society.
The Citadel will be joining the Medical University of South Carolina and Charleston Southern University as a member of the Gamma Omicron-at-Large Chapter, based here in the Charleston area. The formal chartering ceremony date is still being determined, with the goal of being held in the fall.
The Citadel offers cadets and veteran students a traditional four-year bachelor's degree in nursing, while an evening completion program is offered for students who have completed the required general education and prerequisite courses at another institution. The Citadel offers the only evening bachelor of science in nursing program in the Lowcountry.