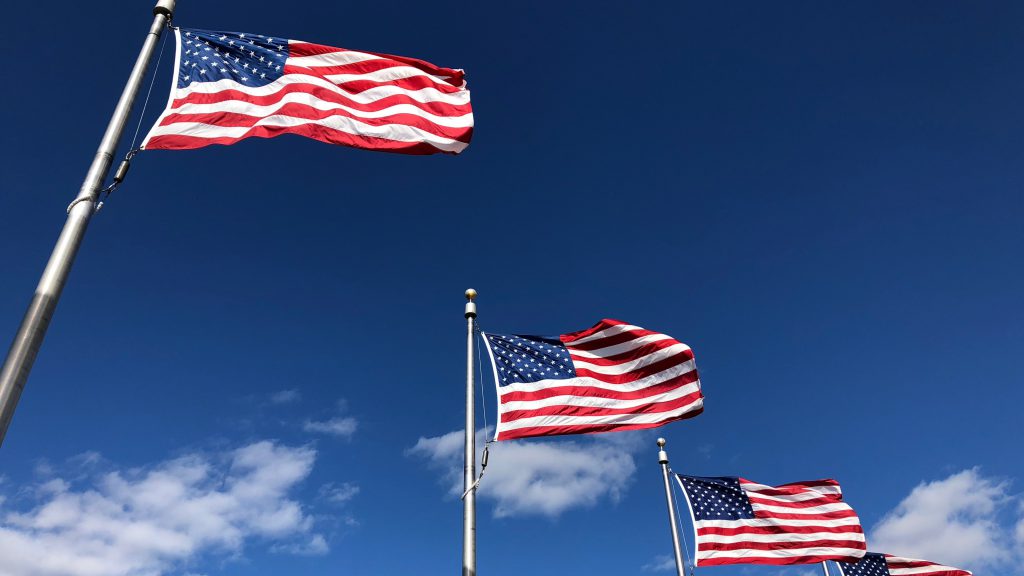 Many members of The Citadel Class of 2020 will lean in to protect and serve, carrying on the generations-old sense of duty established by cadets who preceded them.
"We have the most amazing people at our various age groups gathered in one place. This is absolutely incredible and a testament to us and the institution for the culture and types of people it draws," said Cadet Michael Asher, who will be working with the Charleston Police Department after completing training at the South Carolina Criminal Justice Academy.
As military officers, police officers, sheriff's deputies, cyber security warriors, prosecutors, secret service agents or three-letter-agency government operatives, these graduates will join the ranks of Citadel alumni across the globe, working to keep their communities, states and country safe.
Having earned degrees in Criminal Justice, Intelligence and Securities Studies, or Computer Science and Cyber Security, these men and women are committed to beginning their professional life in a role that contributes to the safety of others.
While some of the names and destinations of these graduates cannot be noted publicly, other graduates are able to share their next steps and positions, resulting from their diligent work as cadets and future leaders.
Cadet Montele Adams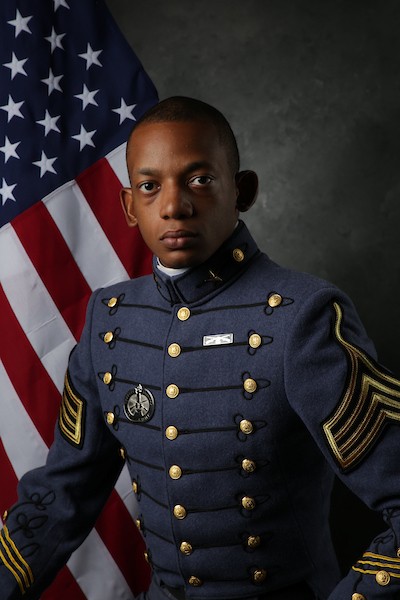 Destination: Military Police Officer, U.S. Army
Degree: Criminal Justice
Hometown: Hephzibah, Georgia

"My job will be to protect the soldiers of the U.S. Army and related military installations around the world."
Cadet Michael Asher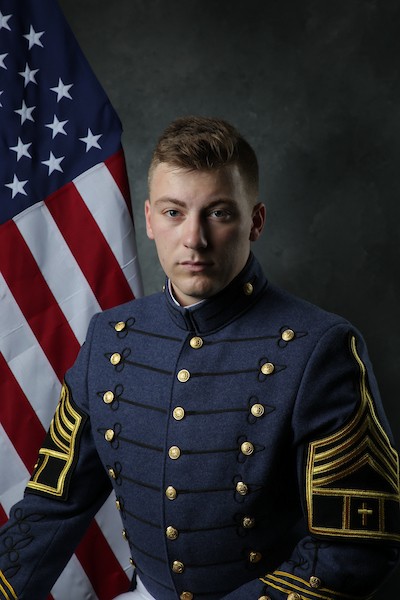 Destination: Charleston Police Department
Degree: Criminal Justice
Hometown: Atlanta

"The cadets will become your best friends, your brothers and sisters. I can personally say that when the time comes where you no longer live 20 yards from each other, it genuinely breaks your heart. This place will teach you so many things academically and about life. It will give you a creed for which to live by. It will give you connections throughout the world. However, none of these come close to the love and value we place on each other as classmates and brothers and sisters."
Cadet Eric Avalos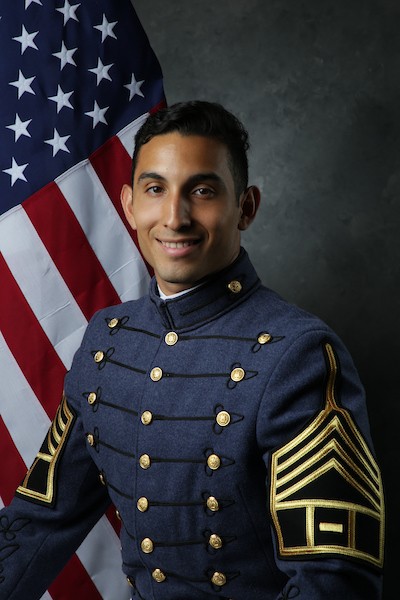 Destination: Officer in Army National Guard/aviation
Degree: Intelligence and Security Studies
Hometown: Greer, South Carolina
Cadet Nathaniel Ballard
Destination: Naval Information Warfare Center, Charleston
Degree: Mathematics, Computer Science
Hometown: Coppell, Texas

"I'm looking forward to being data scientists with NIWC. I came to The Citadel for the military environment and for the great Computer Science program."
Cadet Henry Brown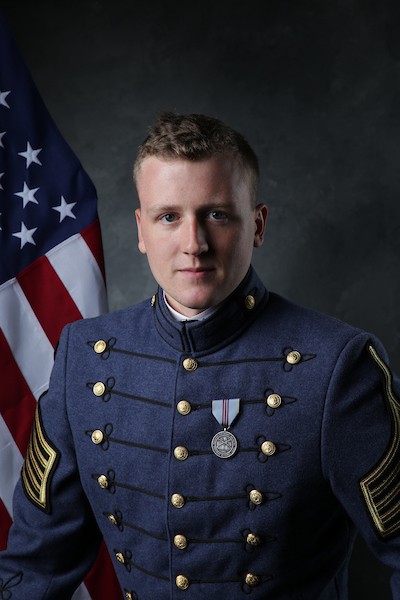 Destination: University of South Carolina School of Law with the goal of becoming a prosecutor in St. Louis
Degree: Political Science; Intelligence and Homeland Security Studies
Hometown: St. Louis, Missouri

"I was able to learn from leadership roles and responsibilities that only cadets at The Citadel can experience while growing my relationship with my classmates and fellow cadets."
Juan Campana, Veteran Student
Destination: U.S. Federal Government Service
Degree: Intelligence and Security Studies; Counter Terrorism
Hometown: Baton Rouge, Louisiana
"Earn a spot in life where alumni will stop and exchange words just because you wear the band of gold or even the Citadel Graduate College non-cadet ring. Being surrounded by the influential men and women in the South Carolina Corps of Cadets, faculty, staff, and alumni will be a life-changing experience."
Cadet John Thomas "JT" Follin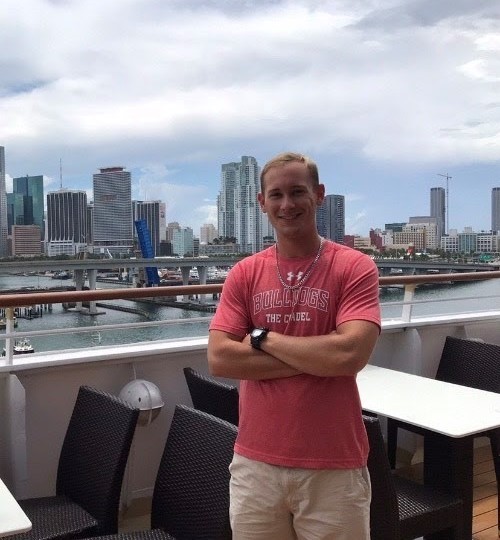 Destination: Florence County Sheriff's Office with the goal of earning my way on to the SWAT team
Degree: Criminal Justice
Hometown: Coward, South Carolina

"I have made brothers for a lifetime. The Citadel has also taught me time management and self-discipline for all aspects of life. I would not change the bonds I have made with the guys in my company. That's what The Citadel is all about."
Cadet Jacob Fritz
Destination: Officer in U.S. Marine Corps, The Basic School, Quantico, Virginia
Degree: Criminal Justice; Intelligence and Security Studies
Hometown: Menomonee Falls, Wisconsin

"The best reason to attend The Citadel is to improve one's own level of discipline and find some sense of meaning in life. I came to The Citadel to commission into the Marine Corps, and I improved my sense of discipline by staying organized and using time-management skills to succeed in my academic studies. How well you do at this school is predicated on how much effort you put forth, and anyone can do well if that is what they truly desire."
James Jacko, CGC undergraduate student
Destination: Continuing my career with the Charleston County Sheriff's Office as new detective
Degree: Criminal Justice
Hometown: Summerville, South Carolina
"The people and the goals that are supported are the best reasons to attend The Citadel Graduate College."
Cadet Parker Lewis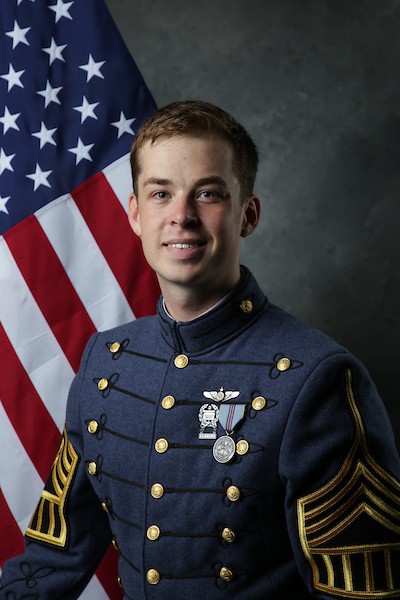 Destination: Officer in the U.S. Air Force; Remotely Piloted Aircraft Pilot
Degree: Criminal Justice
Hometown: Clemson, South Carolina

"The bond you make with your classmates at The Citadel is the closest thing to family that there is."
Cadet Connor McDonald
Destination: The New Jersey State Police; Army National Guard
Degree: Criminal Justice
Hometown: Warwick, New York

"At The Citadel, it's all about the people you meet while learning to complete a task given to you in a timely manner, with the utmost professionalism."
Cadet Haylee Neal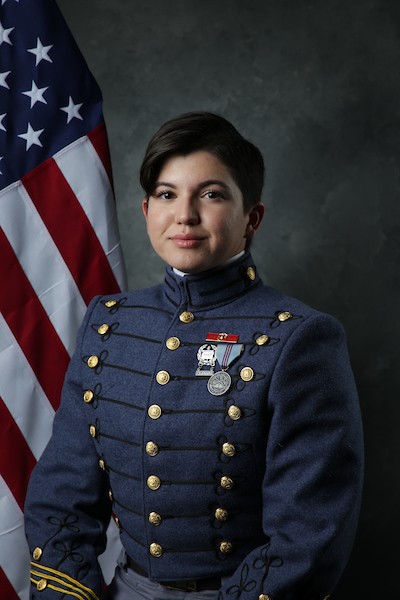 Destination: Officer in U.S. Marine Corps, The Basic School, Quantico, Virginia
Degree: Criminal Justice
Hometown: Fayetteville, North Carolina

"The bonds made with your Citadel family will serve you professionally and personally. I know those that I shared my time with will be those I invite to my wedding, introduce my children to as aunt and uncle, and treasure forever."
Michael Popovich, Graduate Student and father of current cadet
Destination: I will continue my work for the Naval Information Warfare Center as a security specialist. My duties currently include deployment of a physical enclave into a cloud environment and maintaining management, operational, and technical security controls to protect critical medical health information for US service members.
Degree: Master of Science in Engineering, Project Management
Hometown: U.S. Army bases
"My hope is to build a meaningful family legacy rich in tradition. My younger brother graduated from the Corps of Cadets in 2008 and my oldest son is currently part of the 2022 class. I have two other boys and I intend for them to both attend The Citadel in the future. My dream is for the family table to be full of Citadel rings during future holidays.
Cadet Will Riley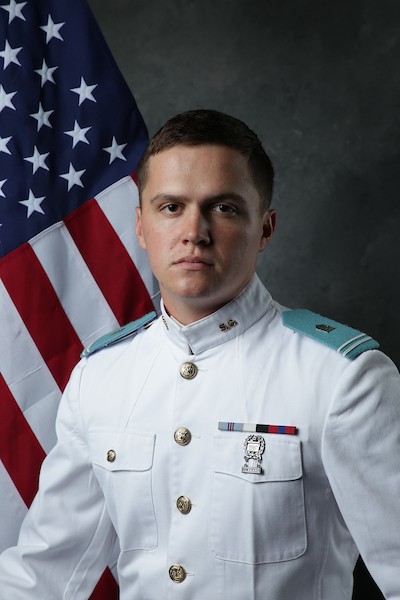 Destination: Colleton County Sheriff's Office or Walterboro Police Department with the goal of serving the people in my home county in law enforcement for my entire career
Degree: Criminal Justice
Hometown: Walterboro, South Carolina

"The best reason to attend The Citadel is to learn the value of hard work. My hard work and time here have paid off and I am graduating a year early."
Cadet Grant Schoonover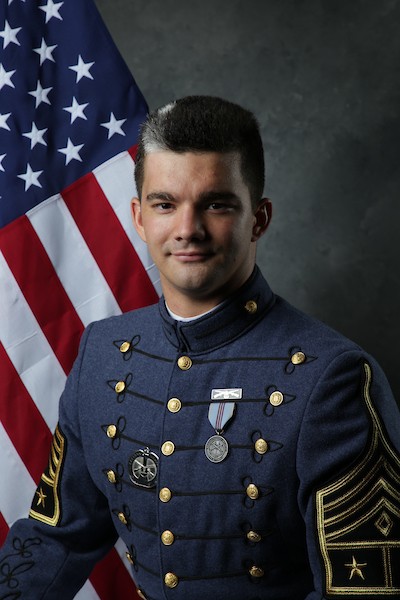 Destination: U.S. Army; armor officer
Degree: Criminal Justice
Hometown: Andover, Kansas
Mark Vowells II, Active Duty Student, Marine Enlisted Commissioning Education Program
Destination: Officer in the U.S. Marine Corps; infantry
Degree: Intelligence and Security Studies
Hometown: Greenville, South Carolina
"I think the professors are the best reason to attend The Citadel. All my professors at The Citadel have been outstanding. Not only are they excellent at communicating important information to us, they have all been leaders in their respective fields. It has been a real privilege to learn from some of the best in the business."
Cadet George Wisniewski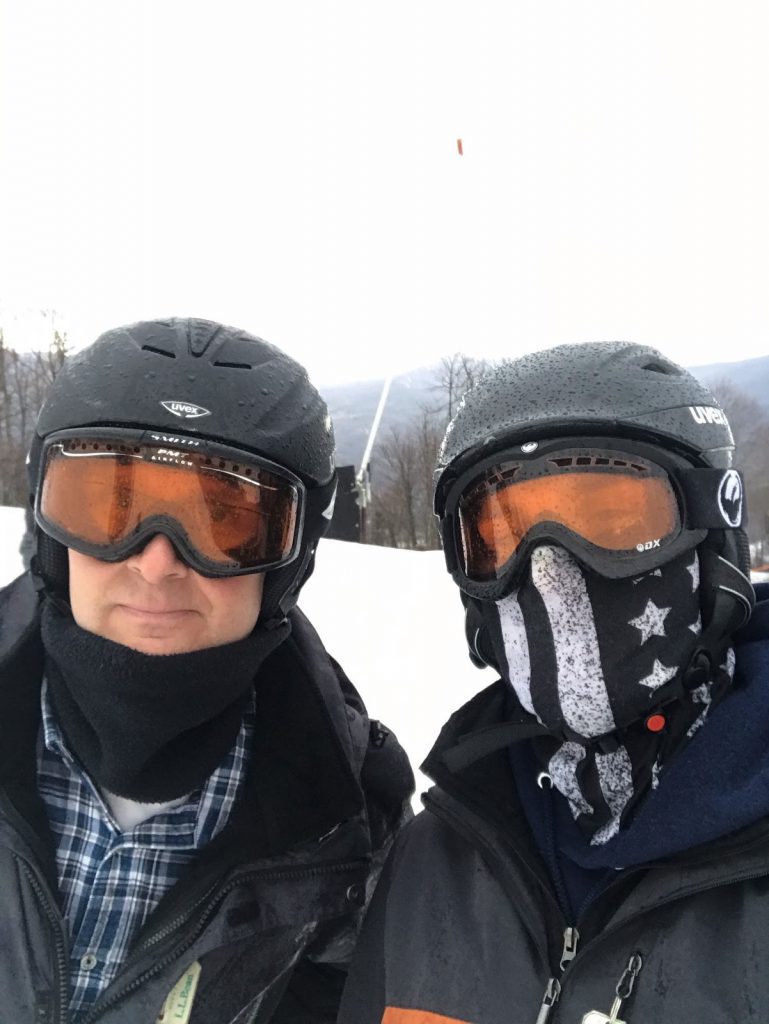 Destination: Charleston Police Department and Army National Guard
Degree: Criminal Justice
Hometown: Fleming, New Jersey

"I might have dropped out of college or knowing myself might have gone the wrong direction with drugs if I went to another college. I knew at the time when I applied, as I do now, that The Citadel would get me through and keep me away from that culture and life."