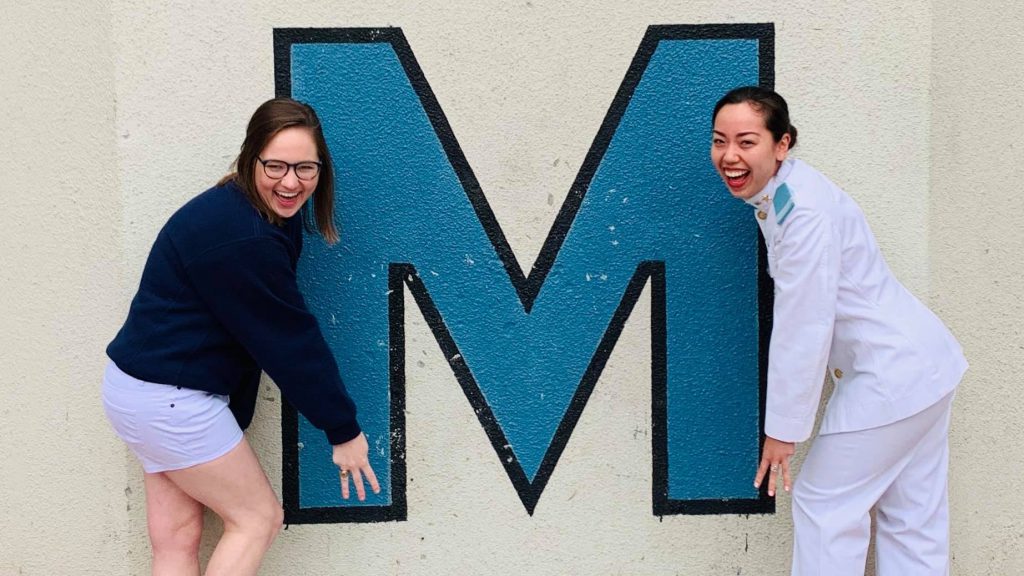 Photo: Cadet Cecilia Gibson, right, with her former senior mentor, Mary Novak Karitis, Class of 2018
By Cadet Cecilia Karin Nara Song Gibson
As I head through my senior year as a member of the South Carolina Corps of Cadets, I feel triumphant.
I wanted to attend college somewhere that I wouldn't have to worry about trivial things like picking my outfits, and I wanted to make sure that I stayed relatively fit. I had originally applied to the federal military academies and hadn't considered the possibility that I wouldn't get in.

One of my friends from Charleston dared me to apply to The Citadel. I did, and was selected to attend the scholarship pre-knob weekend. I fell in love with the military review dress parade, surprisingly. I was worried that I wouldn't get a scholarship. Two weeks later, I got a letter saying that I had received a scholarship to attend and that was that.
Throughout my time in the Corps, one of my biggest challenges has been knowing when to be Cadet Gibson and when to be Cecilia. Other people talk about having a "switch," where they can move from one identity to another. I don't have that kind of on-off switch. Instead, I've meshed them together.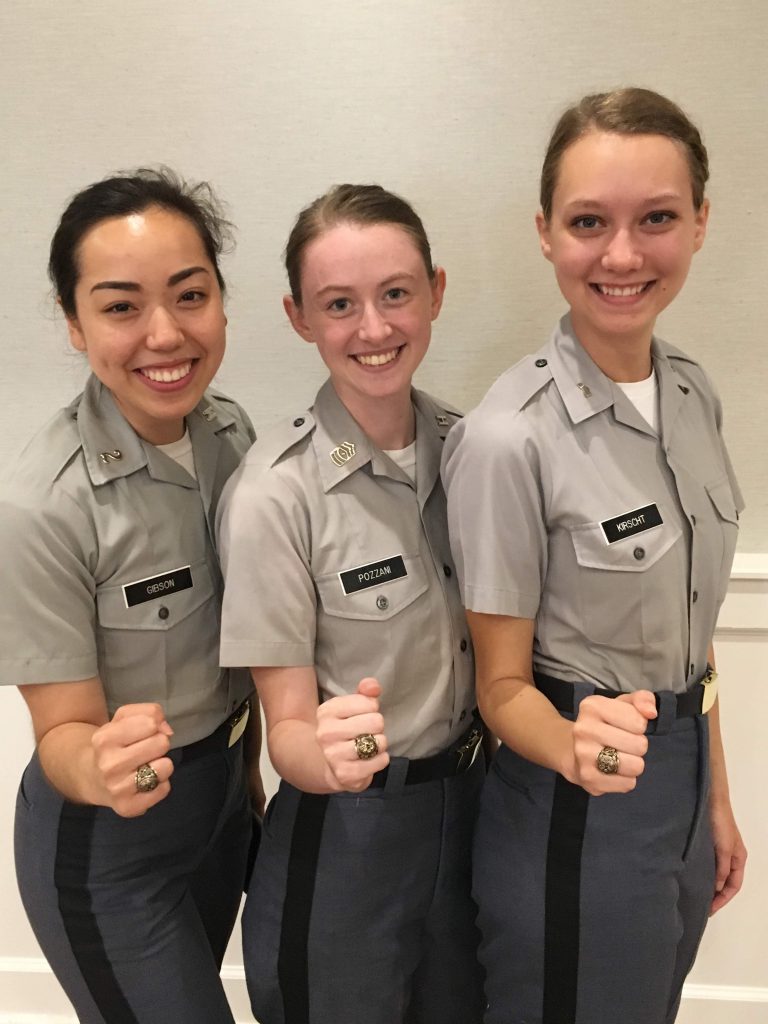 I've grown so much since coming here. I seek advice instead of going off on my own. I used to be stubborn and thought that asking for help was a vulnerability, but now I know when and who to go to when I do need the help.
I found my best friends during my knob year because we were suffering together and we could talk to each other about what we were going through and our experiences.
The school makes you a better person in the sense of learning how to prioritize duties and manage time, as well as how you cope with stress. Those three things are essential to making it in life whether it be military or civilian.
There have been so many incredible people who have helped me achieve the success. If I had to name two, they would be Dr. Deirdre Ragan, the head of the Honors Program, and LCDR Kevin Adcock, a former TAC officer for Mike Company.
Dr. Ragan helped me academically and continued to motivate me when I was feeling down. LCDR Adcock supported me when I started questioning leadership and people who held leadership positions; he helped me understand that my mixed feelings were normal.
These two people together have helped me immensely and without their continued support and guidance, I wouldn't be the cadet or person that I am today.
So, to me, The Citadel ring signals triumph. It's an achievement representing the things that I've accomplished, and the internal and external struggles I've overcome. It's a symbol to myself that I've put in a lot of blood, sweat and tears. It's good to have something tangible to show that I accomplished everything I came for and wanted to do — it wasn't in vain.
Cadet Cecilia Karin Nara Song Gibson is from Johns Creek, Georgia and is majoring in Psychology. She is serving the Corps as the academic officer for Mike Company.