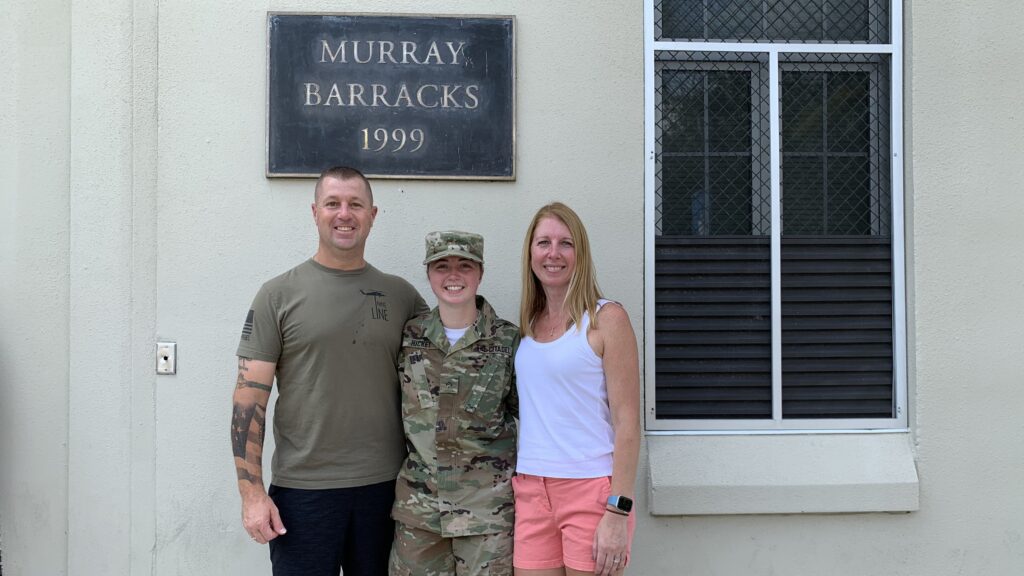 Emily Hickey is an Intelligence and Security Studies major with a minor in Criminal Justice from Melrose, Massachusetts. After graduation, she expects to accept a commission into the Navy. Hickey is a member of The Citadel's track and field team, and has been a recipient of Gold Stars, Dean's List and President's List.
What makes the ring special to you?
The ring is special to me because it symbolizes everything that my classmates and I have accomplished. Every class goes through different challenges during their four years, but what I think makes this ring even more special is knowing that our class started during a pandemic. We turned that obstacle into an opportunity to succeed and receiving our ring will provide us with copious amounts of opportunities in the future.
Receiving my ring was even more special to me because my dad received his ring as well. My dad has been my biggest supporter not only throughout my Citadel journey but throughout my entire life. He has been by my side through the good times as well as the difficult times so having him by my side receiving his ring with me makes that day even more special.
Who has been your biggest leader while you have been at The Citadel?
Throughout my time at The Citadel, I have had numerous people who have been influential in my life. One of the biggest influences has been my knob year track captain. Sam Blumer was also a pole vaulter, so I spent a lot of time training and talking with him. After he graduated, he came back for a postgraduate year. During that time, he took on the coaching role and quickly went from a teammate and captain to someone that I looked up to even more. Sam would always go out of his way to make sure that we were succeeding in all aspects of life and if we weren't he would do whatever he could to help us in any way. The way that Sam led the team during his time here made such an impact on me, that when I received captain rank junior and senior year, I immediately went to him with excitement hoping I could make an impact on someone's life like he made on mine.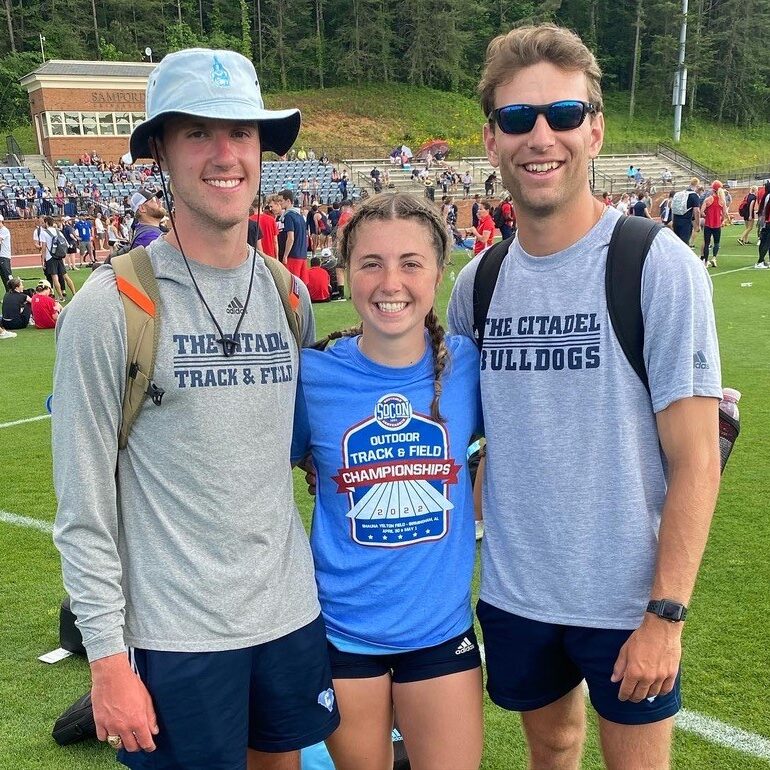 How has The Citadel impacted your character?
Through our four years at The Citadel, we have been taught that empathy is extremely important as a leader because you need to be able to understand your people as well as be able to see things through their point of view. Having rank all three years has taught me how to be more epithetic towards others which will help me not only throughout my time at The Citadel but also in my future career. This makes you not only a better person, but also a better leader.
What has been your favorite memory from your cadet career?
One of my favorite memories from my cadet career was watching the Class of 2025 get recognized. Our class did not get a traditional Recognition Day, so seeing the Bravo knobs crawl to the Guidon as a class was a memory that I will always have. It was extremely rewarding seeing the knobs that we trained make it through nine months and take the next steps in their journey throughout this school. Seeing them as juniors is mind blowing, knowing that we played a role in who they are now.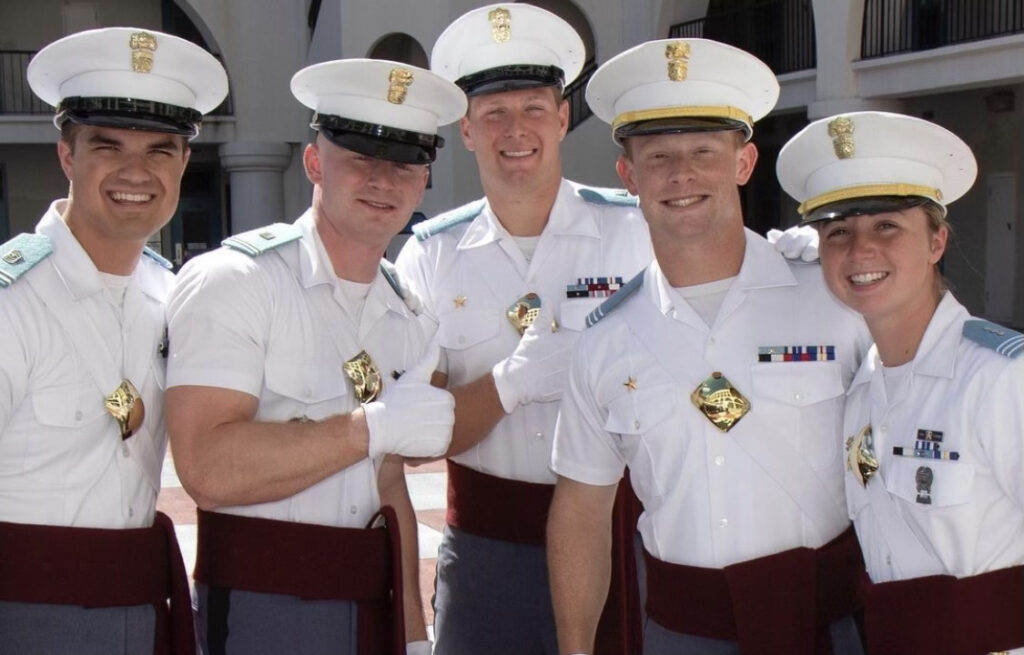 What is one piece of advice you wish you had before becoming a cadet?
One piece of advice that I wish I had before becoming a cadet is to acknowledge the fact that knob year is supposed to be challenging and demanding. You are going to be put in challenging situations, get yelled at, have to push and brace as well as have long nights and early mornings. But these challenges that we have to overcome are just speed bumps in our journey to being built into leaders. Take everything day by day and before you know it, you will be getting ready to receive your band of gold.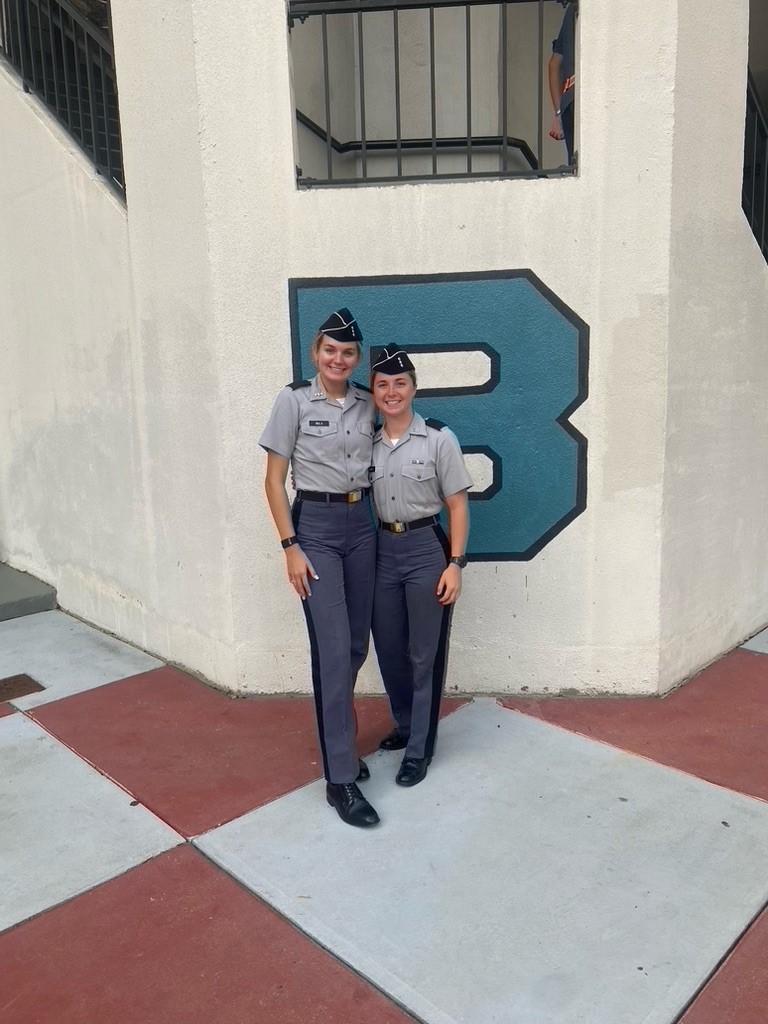 About The Citadel Class of 2024's ring stories
Members of The Citadel Class of 2024 received their rings on Friday, Sept. 29. Before getting their rings, some seniors spoke about the event's significance with Cadet Vivienne Johnson, the Regimental Public Affairs Officer for the South Carolina Corps of Cadets. Johnson, who is from Helena, Montana, is a Biology major and Education minor. When she graduates, she will be pursuing a career with the federal government in Virginia.