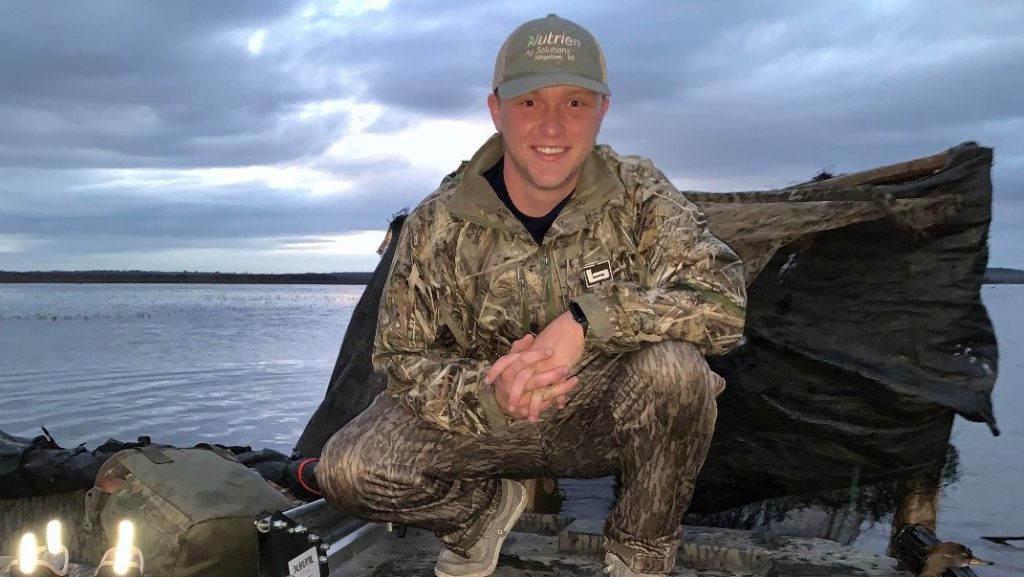 Hampton Rowe, Sumter, South Carolina, Regimental Executive Officer, '21
I hope to become a game warden for the South Carolina Department of Natural Resources

Cadet Hampton Rowe, '21
Who or what inspired you to attend The Citadel?
I have had a lot of family come through The Citadel, which played a role in my attending this institution. Primarily though, I came for the challenge and to prove to the ones who told me I would never make it the first year, that they were wrong.
What was the most difficult obstacle you conquered that made you feel you earned the honor of wearing the ring?
Honestly, the most difficult challenge I have had was trying to keep developing into the leader I was asked to be, and wanted to be for each level of rank that I achieved in the Corps. I wanted to become a leader that left an impression on the ones in lower ranks, that helped them achieve their goals, as well as my classmates. I am not perfect, but I have tried to be an effective leader and one I hope some people will remember.
What is inscribed on the inside of your ring and what is the significance?
My ring holds the initials of a friend of mine that committed suicide the summer before arriving as a knob. Every day I think of him and try to live my life the way he did when it came to how well he treated his close friends and anyone he met. We were inseparable basically since we were born. I have his initials in my ring so when people look inside of my ring they will ask and I can tell them about how great of a guy he was.
In what ways has this institution impacted your life?
Our college has helped me become an individual that people recognize as someone who goes to The Citadel — by that I mean a sense of values and standards. It has helped my self-confidence and decision making. It has also helped me develop respect for other people and those who might be different from me, both on campus and outside of The Citadel.
When you put your ring on your finger, what cadet memories will you be thinking about?
I think probably the ring will give me memories of all the hard work I have put in as a cadet. Also it will always allow me to look back at all the friendships that I have created while being here.
"We wear the ring" is a phrase alumni often use. What does it mean to wear the ring?
It represents the hard work, commitment and responsibility that a graduate put toward earning the band of gold. I believe the ring shows that you are willing to do what it takes to successfully manage any task that may be thrown your way. I also believe that it shows people outside of this school that you are a person who strives for high achievement, and that you carry that with you when you exit the gates for good.
What obligations do you feel you have in the future as a member of the Long Gray Line who wears the ring?
Always striving to lead by example, with the goal of inspiring people to then also lead in a way that symbolizes the true meaning of being a servant-leader.
You are connected to thousands of alumni, not only through your Citadel experience but through the ring. How does that make you feel?
It makes me feel like I am part of the closest group of people that there is. Once a you've earned that ring, no matter what year you graduate, or where you go, you will always run into alumni that will share great stories look out for each other.
Rowe is a Business Administration major and hopes to become a game warden for the state of South Carolina.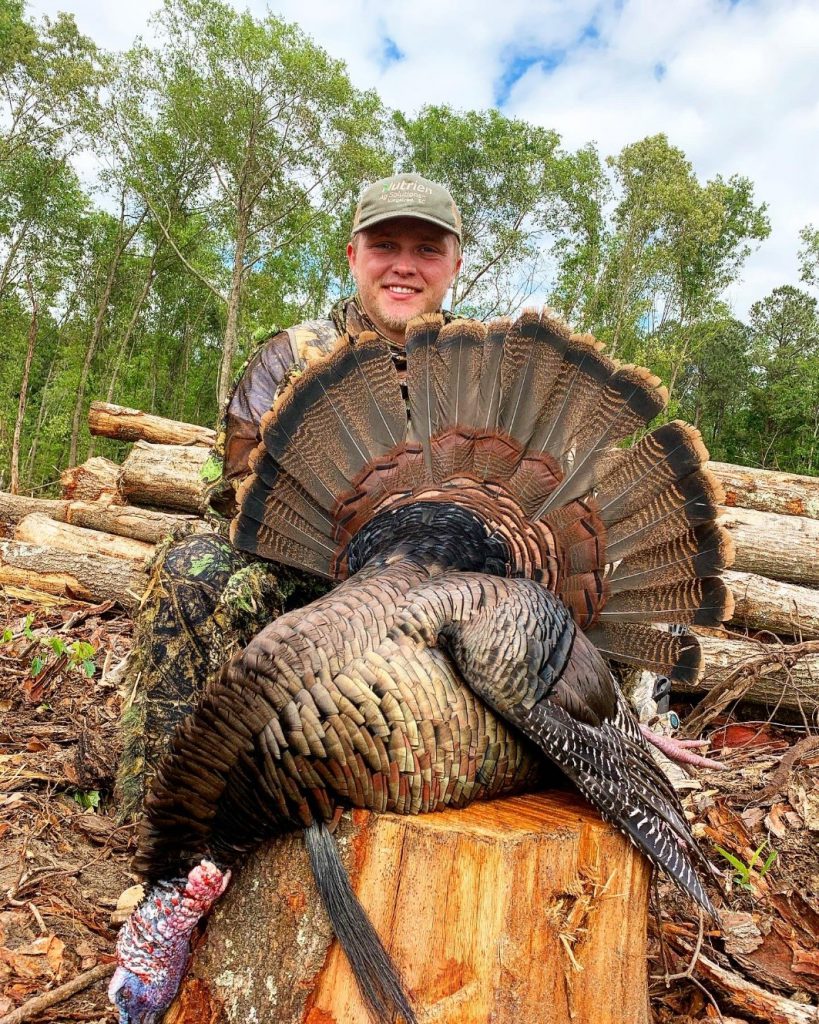 Cadet Hampton Rowe with his prized wild turkey after hunting during spring furlough