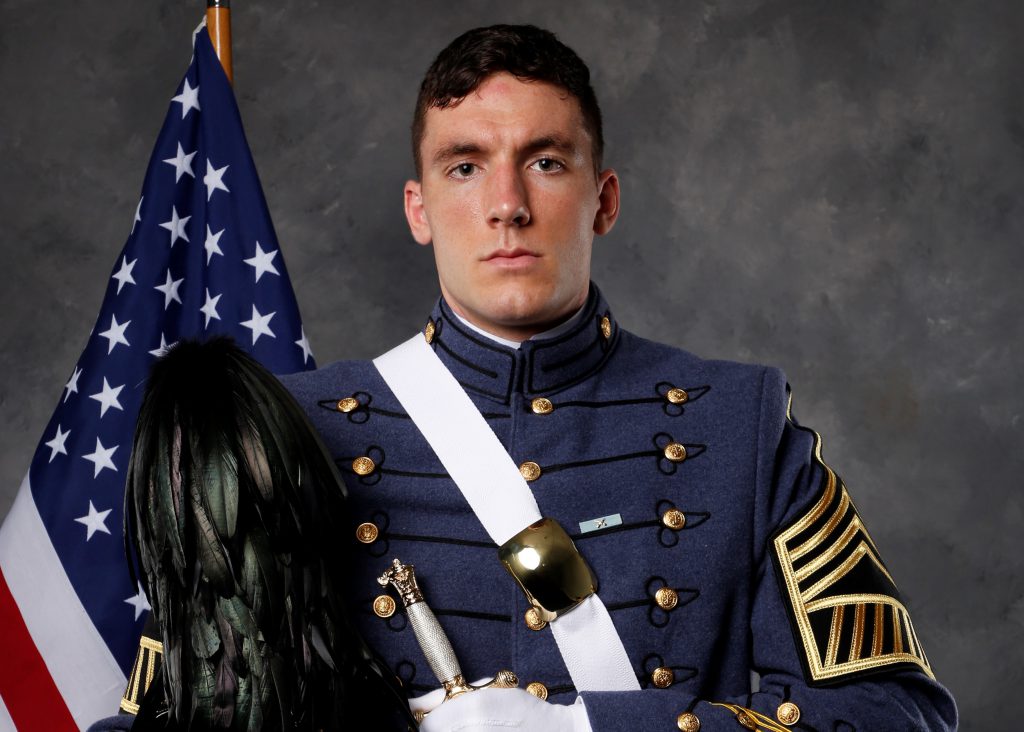 Meet Cadet Sam Wendt, Class of 2022, Criminal Justice
Q. What quote is engraved inside your ring?
A. The inside of my ring says "Nothing Beats Desire." It is something my grandpa said to my dad, and my dad says to my brothers and I.
It means that we may not be the smartest, we may not be the biggest, we may not be the fastest, and we may not be the most gifted or talented, but that desire and work ethic can outweigh those things. Those things can take you far in life.
Q. How did you envision the day you'd receive your Citadel band of gold?
A. I didn't think I would see this day. I didn't think that I would get kicked out or quit, I just did not think that so much time would go by so fast. When we got here, the big ring statue said 18 on it. It was still in the teens. No way it would ever say 22 on it. It has just absolutely flown by so fast.
Q. What was the most difficult obstacle that you conquered that made you feel you had the honor to wear the ring?
A. The most difficult thing for me was getting here. I found out in high school that I am medically disqualified from military service due to a life threatening allergy. The military was all I ever wanted to do, so it hit me pretty hard. That is when I found The Citadel. It may not be all fun all the time, but it is where I need to be to keep myself on track.
Q. Who inspired you to begin/continue your journey here at The Citadel?
A. I have so many role models here and at home, I don't even know where to begin. I have been extremely blessed to have so many different positive examples of what a good man is supposed to be. From Col. Chuck Dunne's people skills, to my grandfather's discipline, my father's work ethic, 1SG Webster's dedication, Captain Ferguson's professionalism, and my roommate Chia-Feng (Mike) Chiang's grit, I am surrounded by so many great men who remind me every day what it is to strive for greatness.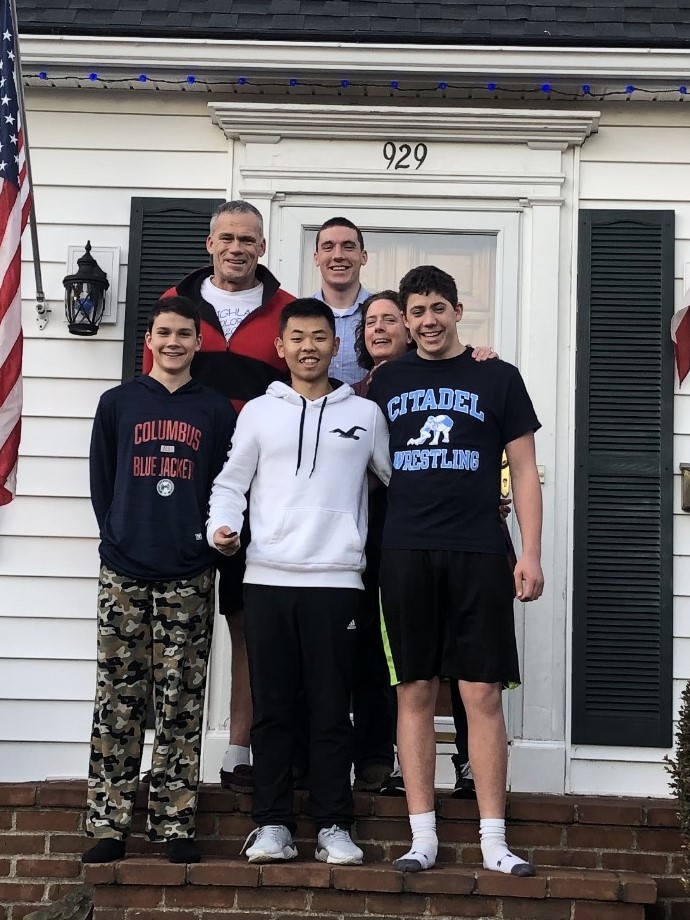 Q. How will you add positively to the long-standing legacy of The Citadel band of gold?
A. I would like to add positively to the long-standing legacy of The Citadel band of gold through the way that I interact with others as a law enforcement officer. I plan to work for the Charleston Police Department upon graduation. The field needs individuals with the values taught here are The Citadel. The field needs prepared leaders are fit, professional, competent, confident and just.
My dream would be to have a kid see how I act as a police officer and see that I came from The Citadel and want to come here as well.

Cadet Sam Wendt, The Citadel Class of 2022
About The Citadel Class of 2022 Ring Stories
The Class of 2022 Ring Presentation Ceremony is Friday, Oct. 1. The stories presented here are the result of the leadership of Regimental Public Affairs officer, Major Samantha Walton, and Regimental Public Affairs Non Commissioned Officer, Cadet Olivia Hime. Both women will also receive their rings and will graduate in May.
Walton, who is from Macon, Georgia, attends The Citadel on an U.S. Army scholarship and will accept a commission to become an officer upon graduating. She is majoring in Political Science.
Hime, who is from Holly Springs, North Carolina, is a junior and a member of The Citadel Honors Program. She is majoring in Biology, has repeatedly earned gold stars and President's List positions for academic excellence. Hime will graduate in May, a year early, and plans to attend medical school to become a physician.