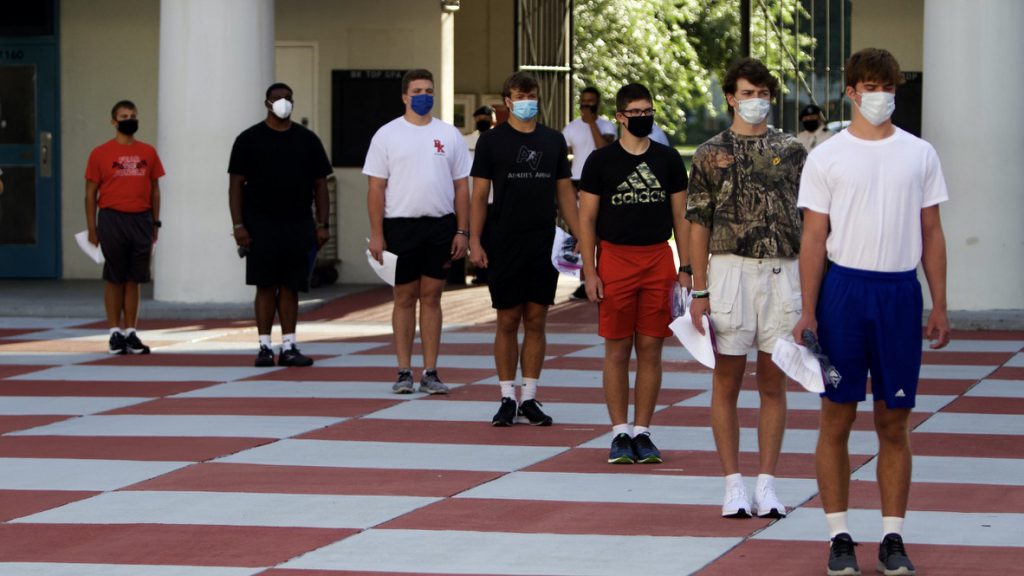 The first 55 cadet-recruits of the Class of 2024 are beginning the first stage of their Citadel education. The knobs, who are also athletes in fall sports, reported to campus on July 29.
Their first day included a visit to the Barber Shop, Tailor Shop, Cadet Store and more.
The freshmen cadet-athletes arrived on campus about a week after the athletic cadre, a group of approximately 30 upperclass cadets responsible for training the knobs.
The full Class of 2024 arrives Aug. 8, with planned return of the upperclass cadets on Aug. 16.
For more information on Operation Fall Return, click here.