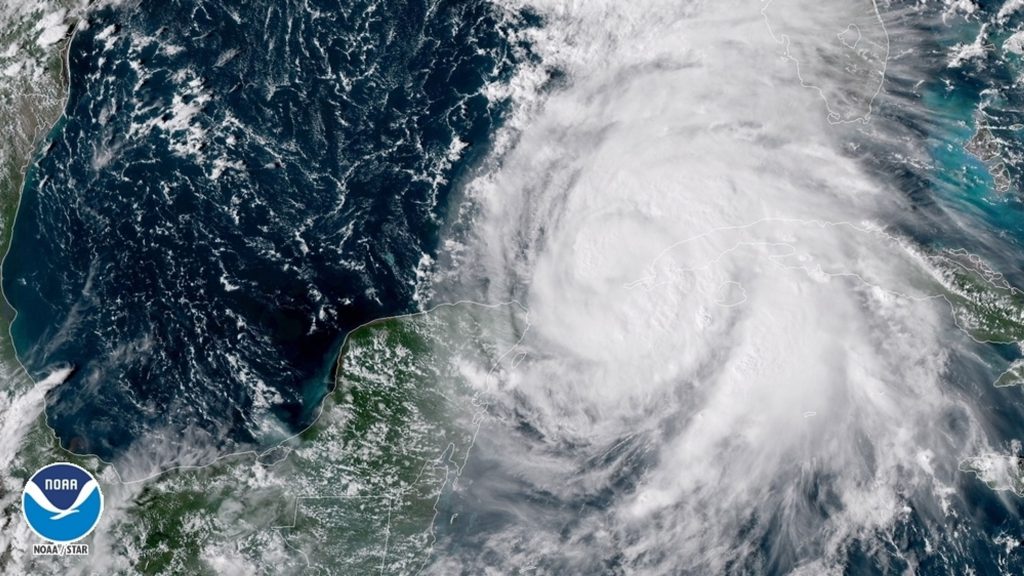 4 p.m. October 11, 2018
The Citadel will return to normal operations Friday, October 12. Classes and public activities, including all Parents' Day events, will be conducted as scheduled tomorrow and throughout the weekend. Citadel Graduate College classes for this evening are still canceled.
Thank you for your consideration and support as the college took actions to prepare for the storm.
---
4 p.m. October 10, 2018
The safety of our campus community is our primary concern; therefore, all public activities including day and evening classes for Thursday, October 11 are canceled. The Citadel, like all state agencies, follows the reporting guidance prepared by our county government. Charleston County offices will be closed tomorrow, and The Citadel will follow suit. Online classes will continue as scheduled, as will all CGC Wednesday evening classes.
Faculty & staff members who are non-essential for securing the campus, taking emergency actions or serving the S.C. Corps of Cadets will be released after their last scheduled duty today. The major concerns for local emergency officials are the potential for tornadic activity and potentially dangerous conditions for commuters.
Our top priority is always the safety of all members of our community. Campus emergency response personnel will continue to monitor the situation, coordinate with Charleston County and state emergency management agencies and we will issue updates as necessary. Please continue to monitor email, The Citadel website and social media sites for additional updates, including resumption of classes and campus activities when recovery actions allow.
---
6 p.m. October 9, 2018
Tropical Cyclone Michael is gaining strength in the Gulf of Mexico and is expected to make landfall in Florida tonight. The cyclone should weaken significantly as it crosses the southeast before moving back over the Atlantic. A Tropical Storm Warning is in effect for coastal South Carolina from the Savannah River to the Santee River.
Currently, we expect the Charleston area to receive strong winds of 25 to 35 miles per hour with gusts up to 50 miles per hour. The storm may also include the threat of tornadoes and heavy rainfall through Friday morning. Ponding on roadways is possible, which could result in some road closures.
The Citadel's emergency response team is in close contact with Charleston County and State emergency management officials as they monitor the storm. The Citadel will follow reporting instructions issued by Charleston County Emergency Management officials. The college will also continue to receive regular updates from the National Hurricane Center and National Weather Service in Charleston. At this time the college has not canceled classes, and Parent's Day activities will continue as scheduled.
We will continue to prioritize the safety of faculty, staff and students, and announce and take appropriate actions as we receive storm updates. The college will provide a tropical cyclone update tomorrow.