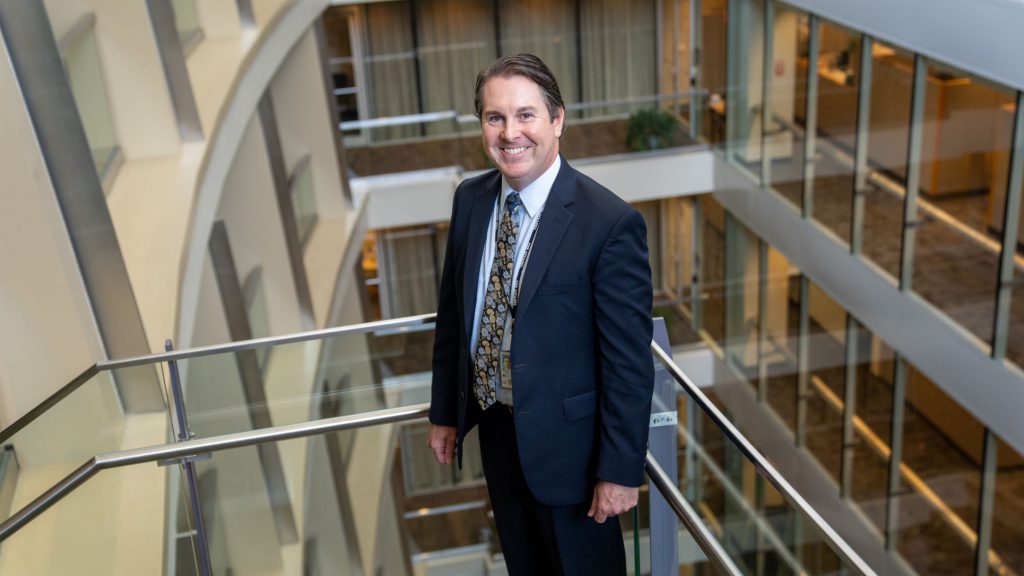 "Mission Essential" is an upcoming feature in The Citadel magazine about four graduates who have been brought together in their work with the Secret Service to ensure the protection of the nation's highest elected leaders.

The full story is scheduled to be published later this month at magazine.citadel.edu. Prior to publication, each of the four alumni will be introduced individually on The Citadel Today.
"I knew it was gonna be tough, and I knew it was gonna be a challenge. And I think that's part of what drew me," he said. "It's unique. Not everybody can do it."
Yates Gupton, '97, may very well have been talking about his job as the Secret Service assistant special agent in charge of staffing and logistics for the Office of Protective Operations, but instead he was talking about his alma mater.
Gupton and his younger brother, Joel, grew up in Supply, North Carolina, a small coastal community 30 miles south of Wilmington. His mother was a high school English teacher, and his father was an electrician at the paper mill. His Aunt Pat, who had a mysterious job with the CIA, sent the two boys packages from all over the world, sparking an interest in far-away places that had them scurrying to the encyclopedia to learn more.
When he was 9, Gupton attended a summer baseball camp on campus and decided then that he wanted to go to The Citadel. And when Aunt Pat retired and settled in the Charleston area, her James Island home became the perfect base of operations for Gupton and his Tango Company classmates who dropped in to eat Chinese food and watch "Smokey and the Bandit" on the VCR.
Gupton began his career in law enforcement with the North Carolina State Highway Patrol in Raleigh. Six years later, he joined the Secret Service in the Charlotte field office, where he worked in electronic investigations, dealing with computer hardware and computer systems, conducting forensics.
Now in the third phase of his Secret Service career, Gupton is occupied in what is known as the "war room," coordinating all Secret Service protective details to ensure that they have the personnel to carry out their protective missions.
Gupton's 17 years on the job have been action packed — he was present when President and First Lady Obama joined the Queen of England for lunch on her 90th birthday and on President Trump's 2019 visit to Normandy for the 75th anniversary of the D-Day invasion at the gravesite of almost 10,000 American service members. 
"One of the things that you don't know until you're on the job is some of the places you're going to go, some of the people you're going to see, some of the things you're going to do. I don't know where else you would get the opportunity but the Secret Service."