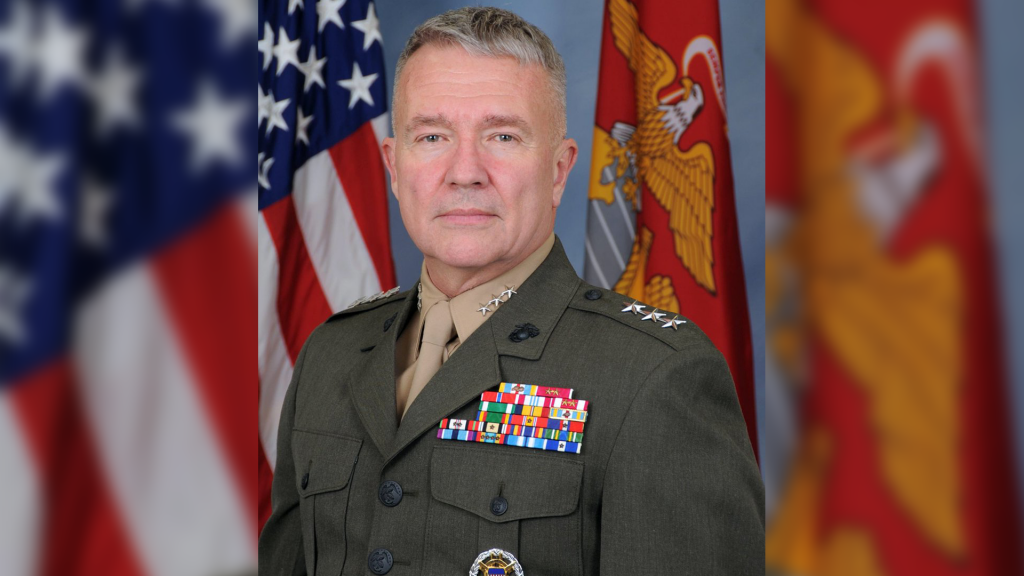 As seen in Military.com
The Pentagon says President Donald Trump has nominated Marine Lt. Gen. Kenneth F. McKenzie Jr. for promotion to four-star rank and appointment as the next commander of Central Command.
McKenzie currently is director of the staff that supports the chairman of the Joint Chiefs of Staff. If confirmed by the Senate, he would succeed Army Gen. Joseph Votel, who has led Central Command since March 2016.
Central Command, based in Tampa, Florida, is responsible for U.S. military operations throughout the greater Middle East, including in Afghanistan, Iraq and Syria.
McKenzie is a native of Birmingham, Alabama, and a graduate of The Citadel military college in South Carolina. He has commanded U.S. troops in Iraq and Afghanistan.