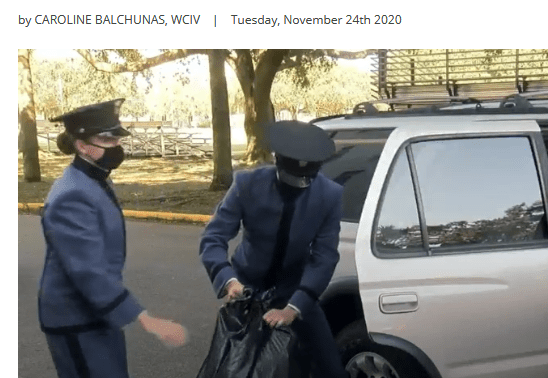 As seen on WCIV-TV, by Carolina Balchunas
This week, college kids will be home from college. There's been a lot of talk about what to do before and during the holiday, but the semester isn't over yet. What happens after Thanksgiving?
Majority of schools are going fully virtual after the Thanksgiving break.
Clemson University, the University of South Carolina, Charleston Southern University, the College of Charleston and the Citadel will finish out the semester online.
"We're not going to have people come back after the Thanksgiving break," said Col. John Dorrian, the Citadel's vice president of communications and marketing. "They're going to take their exams remotely, reducing that movement on public transportation and airlines and reducing that possibility of having COVID-19 come back to campus."
Between students, faculty and staff, the Citadel only had 171 reported COVID-19 cases this year. Aside from a few currently in isolation, Dorrian said they've cleared cadets to go home and credits the cadets for making it possible.
"They implemented through peer leadership a lot of the measures that led us to the success of them being able to finish today," Dorrian said. "For example, the last two weekends, the corps of cadets stayed on campus and just did on campus activities, so they could reduce the possibility of spreading COVID, catching COVID, and then bringing it home over the holidays."
He said the collective commitment helped the school stay on course and maintain much of the unique Citadel experience, which cannot be replicated in an online environment.
Watch the video version of this story on WCIV.com here.
On Tuesday, Citadel cadets packed up and cleared out the barracks, and many were greeted by parents eager to have them home. Bob Cave was there to pick his son up and said he's proud of how the Citadel has handled the pandemic throughout the semester.
"I think kids need to be at school and these kids need to be at school. They need to have the Citadel experience. Doing this from home is not the Citadel experience, so they need to be on campus in my opinion," Cave said. "But I think it's great, I think it's great having them home, having them home for about a month and a half, I think is great."
Dorrian said they conducted random testing every two weeks this semester and will continue in the spring, adding everyone will be tested when they return next year.
The Citadel, CSU, CofC and USC are all starting the spring semester on Monday, January 11, a week later than usual due to the cancellation of spring break.