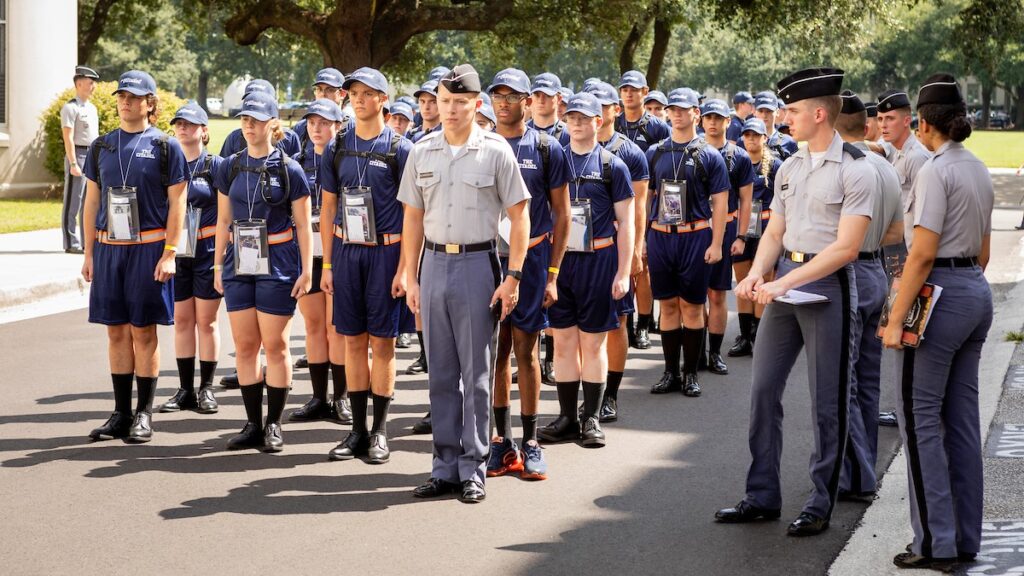 The Class of 2027 have begun their Citadel journey.
Saturday, August 12, was Matriculation Day for the Class of 2027, when more than 750 freshman cadet recruits moved into their barracks.
A long-standing tradition at The Citadel, Matriculation Day marks the beginning of the fourth-class system for the newly admitted freshmen, who are referred to as "knobs" throughout the duration of their first year.
On Monday, August 14, the cadet recruits participated in the Oath Ceremony, where the Class of 2027 stood on Summerall Field and took an oath pledging to abide by the college's core values of honor, duty and respect as future members of the South Carolina Corps of Cadets.
The Class of 2027, along with the rest of Citadel cadets and students, will begin their first week of classes on Tuesday, August 22.
During their first few days on campus, the Class of 2027 had the opportunity to hear from the Commandant of Cadets Col. Thomas Gordon, USMC (Ret.), '91 on Monday, August 14. On Tuesday, August 15, the freshmen got to hear from The Citadel President Gen. Glenn Walters, USMC (Ret.), '79.