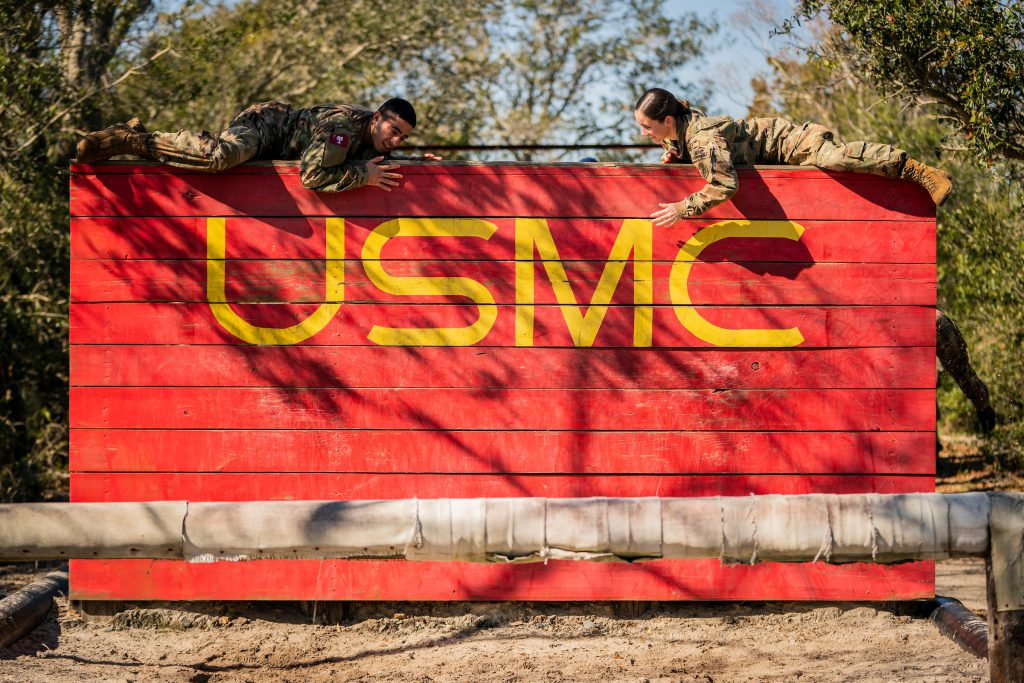 Much like the U.S. Armed Forces, The Citadel develops principled leaders through an intensive, intentional, tiered set of training events. This includes the leadership reaction course, or LRC, for freshmen.
The annual LRC for freshmen or "knobs" occurs as part of their preparations for Recognition Day, when they officially earn their way to becoming members of the South Carolina Corps of Cadets. The day is led by their superior cadets, the Office of the Commandant and by a group of active duty and retired professional LRC trainers.
The Citadel Class of 2023 learned about teamwork, stamina and resiliency during their February LRC. See a bit more of the action in the video below.
Recognition Day 2020 events for the Class of 2023 are scheduled for March 27 and 28.