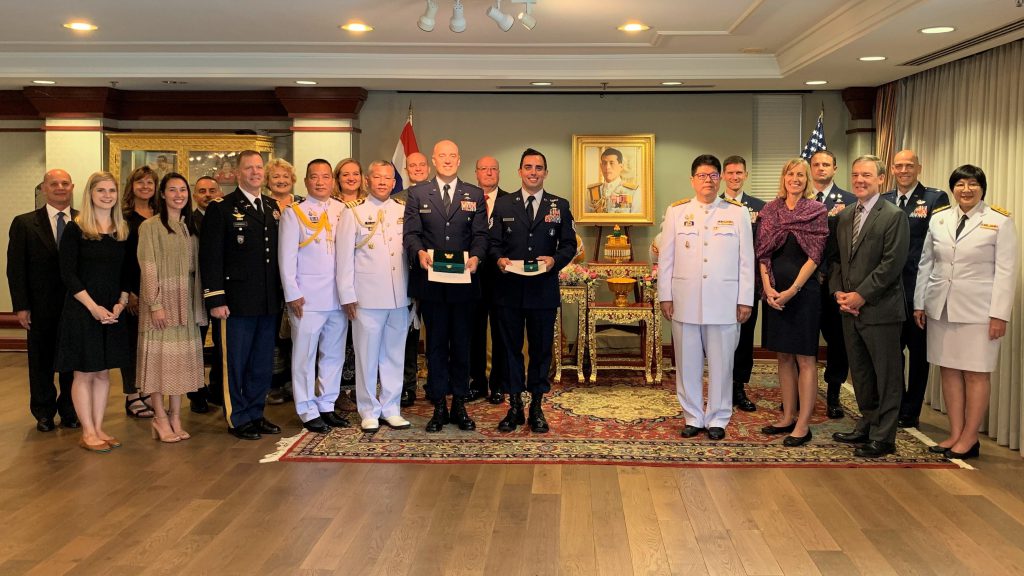 Lt. Col. Charles D. Hodges, USAF, accepted a royal decoration from the Kingdom of Thailand in ceremonies at the Royal Thai Embassy, in Washington, D.C. today. Hodges received the honor for his participation as the U. S. Air Force on-scene commander at the Tham Luang cave rescue in northern Thailand in 2018 during which a young team of Thai soccer players and their coach were recovered safely.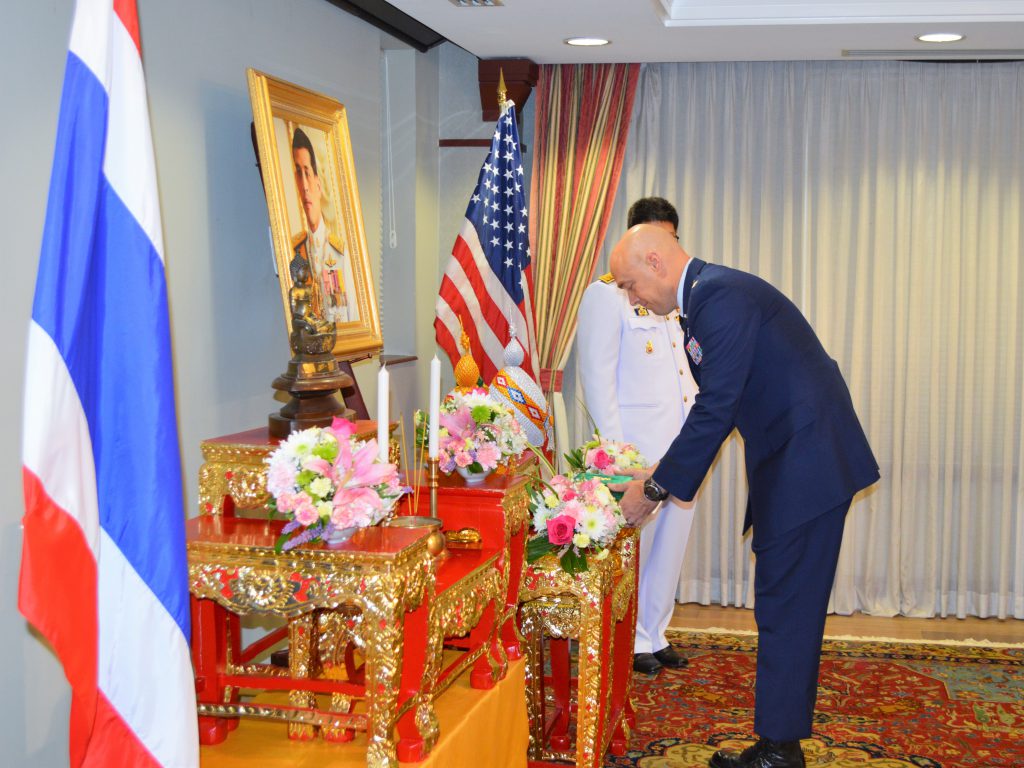 Hodges's family, including his father, Rev. Richard Hodges, USAF (ret.), a member of The Citadel Class of 1972, and his brother, Joe Hodges, Class of 2007, attended the ceremony with him.

Charles, who graduated from The Citadel Class in 2000, was presented the decoration, established by King Bhumibol Adulyadej (Rama IX), to be bestowed upon those who have rendered exceptional services to the Kingdom of Thailand. Direkgunabhorn (ดิเรกคุณาภรณ์) roughly translates as "Noble order of abundance and quality."
After the rescue, Hodges told one media outlet the following:
At the end of the day, you have to rely on your training and how you approach problems logically and thoughtfully," he said. "You push away any emotions and look at it from the lens of, what are the circumstances and what do we need to do to make this a success.

Then Maj. Charleston Hodges (now a Lt. Col.), talking to CBS News following the successful cave rescue. Hodges graduated from The Citadel in 2000

Hodges is currently the commander of the USAF's 320th Special Tactics Squadron of the 353rd Special Operations Group, Special Operations Command Pacific (SOCPAC) located at Kadena Air Base, Okinawa, Japan.
While working the cave rescue mission, Hodges encountered and worked with fellow Citadel alumnus and Thai military leader, Gen. Wilas Aroonsri, Citadel class of 1976.