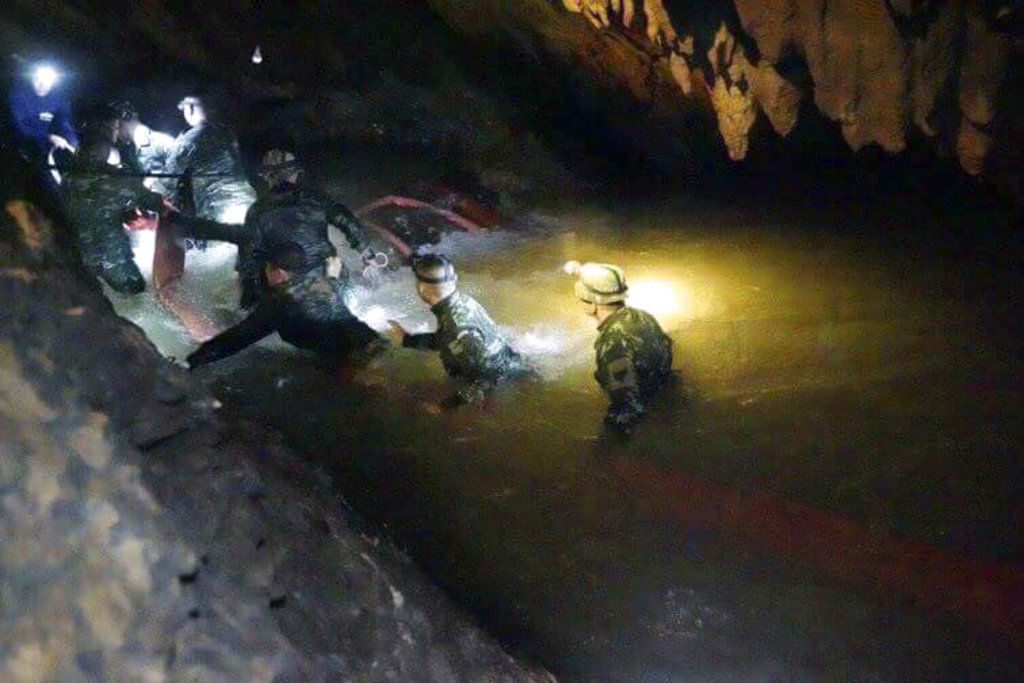 As seen in The Post and Courier, by Jeff Hartsell
As the final moments of an 18-day ordeal unfolded before him, Citadel graduate and Air Force Maj. Charles Hodges felt a sense of relief, the same one felt the world over.
Twelve boys and their soccer coach, stranded in a cave in northern Thailand, had been rescued and were safe.
"When the boys left the cave, obviously there was a big sigh of relief," said Hodges, a 2000 Citadel graduate and U.S. mission commander for the 353rd Special Operations unit based at Kadena Air Base in Japan. "Everyone knew that a big home run had been hit."
Hodges, from Winnsboro, and the 353rd were part of a multi-national effort to save the boys. One former Thai Navy SEAL diver died in the rescue operation.
"It took every single one of us, putting our heads together and pushing aside any sort of of political or cultural differences and doing our best to find a solution to do this," Hodges said in an interview with "CBS This Morning" on Wednesday. "What I take away from this is how much can be accomplished from teamwork, because it was pretty impressive."
The rescue of the last of the boys and their coach came just in time, Hodges said. The pumps that had been running to force water out of the caves "had shut off for an unknown reason," he said.
"The waters levels in chamber three of the cave were rising, and would have cut off our access into the cave," he said. "That's an abort criteria for our guys, so when the water started rising, everybody started grabbing their kits and getting ready to get out.
"Thankfully, the last SEAL popped up at the last moment and everybody was able to get out of chamber three, and mission complete."
Hodges, a member of Alpha Company and the honors program at The Citadel, described the emotional atmosphere around the rescue attempt.
"Obviously, there were emotional tensions the entire time we were there," he said. "Thankfully, the Thai culture is such an optimistic one, it helped to balance out those emotional lows."
Hodges credited training for the success of the operation.
"At the end of the day, you have to rely on your training and how you approach problems logically and thoughtfully," he said. "You push away any emotions and look at it from the lens of, what are the circumstances and what do we need to do to make this a success."
CBS News reported that, according to Thai health officials, most of the boys were given antibiotics because of high white blood cell counts. Some of the boys have lung infections and they each lost an average of about 4 pounds while in the cave, but overall, health officials said they are doing well.