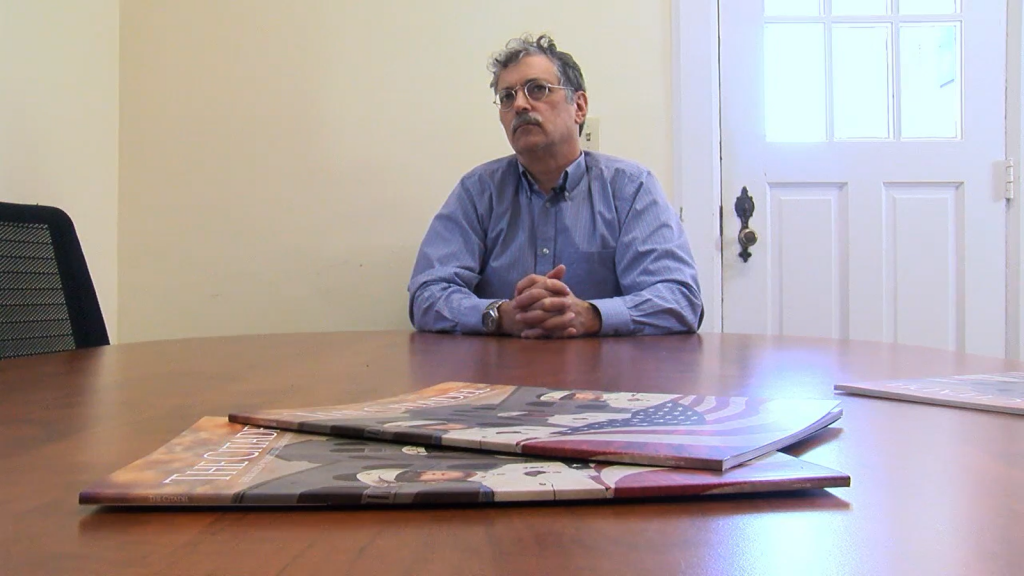 Photo: Jan Goldman, Ph.D., watching President Trump's address
A Citadel professor expressed relief on Wednesday in response to President Trump's language of deescalation with Iran.
"Everyone was on edge to listen to what he had to say," said Jan Goldman, professor of Intelligence and Security Studies at The Citadel. Goldman worked for the federal government for 33 years, including time with the FBI.
"I personally was relieved that we're not going in with guns blazing," he added. Goldman believes President Trump wasn't particularly focused on diplomacy during his Wednesday address.
"The fact that President Trump immediately came out and said Iran will not have nuclear missiles before he even said welcome was clearly sending a message," he added.
"It's a sigh of relief that we're not escalating," said Richard Cotton while shopping in downtown Charleston. He said President Trump's vow that Iran will never have a nuclear weapon while he's in office struck a chord.
"The first thing he said about demilitarization, never being a nuclear state, I think he has to go that route," he said. "I suspect he's going to stay that course unless Iran takes some measures stronger than they have to this point."
"I can just keep my fingers crossed," added Martha Bloom of President Trump's language of deescalation. "I try to be optimistic and hopeful, but the evidence seems to be in the contrary."
Professor Goldman hopes the president's message echoes throughout the Middle East as much as it does around The Citadel's currently empty campus.
"My takeaway was we will not retaliate to the missile launch in Iraq by Iranians and that's good," Goldman said.
ABC News 4 asked officials at Joint Base Charleston if they aided with troop mobilization in the Middle East. Officials said they could not provide the requested information as it could threaten the safety of operations.