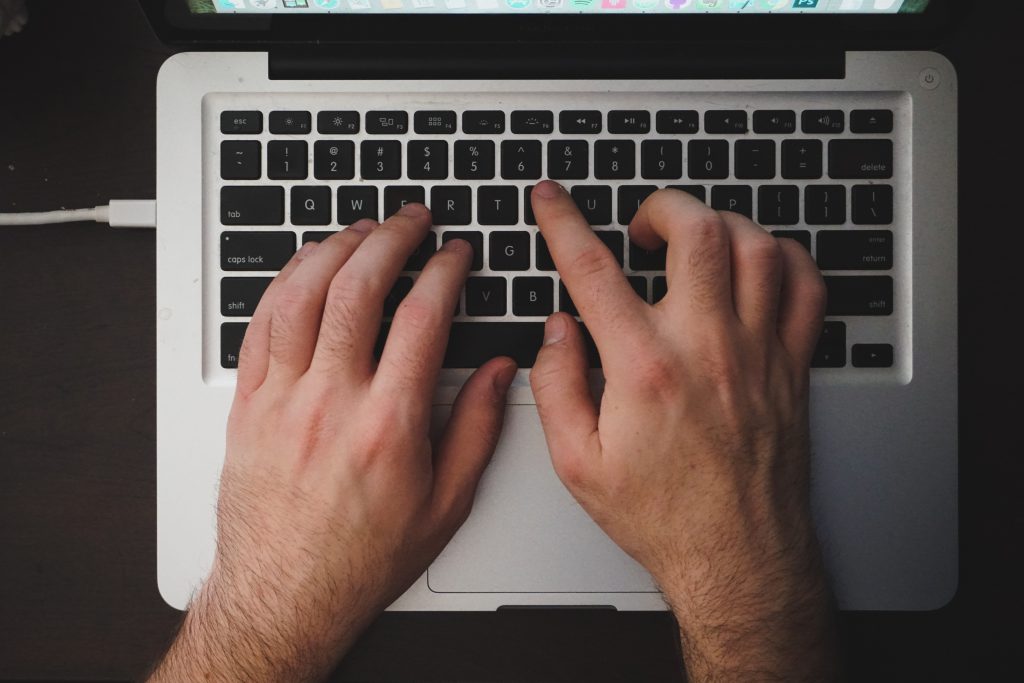 Malicious threats to an organization coming from people within that very organization are referred to as "insider threats." Determining how to take technical control to detect and intercept insider threats is the focus of research underway by Citadel Graduate College student Lt. Andrew Tye.
"What we are attempting to do is reduce the amount of time it takes to identify a threat within a large corporation or organization. I have been working with Professor Shankar Banik for over a year on insider threat detection. During this time we had to change our train of thought several times resulting in the research we are presenting at the world conference," said Tye.
Tye is a U.S. Navy officer pursuing a Master of Science in Computer and Information Science with Cybersecurity concentration. Banik is the head of The Citadel's Cybersecurity Studies, which is a National Security Administration (NSA) designated National Center of Academic Excellence in Cyber Defense. He is also The Citadel Graduate College director of computer science and a network security researcher.
Tye and Banik travel to Cambridge, United Kingdom, together to present three research papers to attendees at the World Congress on Internet Security (WorldCIS-2017) in mid-December. The World Congress is an international forum dedicated to the advancement of the theory and practical implementation of security on the internet and computer networks.
Tye will make a presentation about the insider threat detection paper he authored with Banik titled Efficient Insider Threat Detection System with a Proactive Approach.
"I will also be presenting our research on the testing of the Amazon Echo and security concerns that were discovered during our research. The concern is that someone could control your Echo and order things from your Amazon Prime account," Tye said.
Tye's second presentation, Amazon Echo: Field Analysis & Voice Exploitation, was a research paper co-authored by Tye, Banik, and another student, Philip Straney.
Research analyzing the Amazon Echo by Banik and two other students made national news in publications including Wired and Security Week earlier in 2017. A Survey of Various Methods for Analyzing the Amazon Echo, essentially helped prove that everything the Echo hears can also be heard by attackers without any alterations being made to the device and without the owners awareness.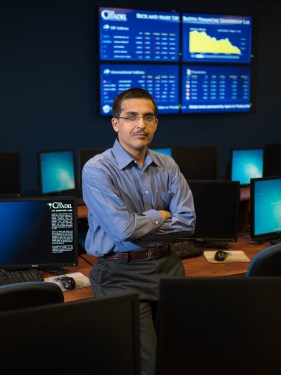 Banik (photo right) will present the paper, CHIVES: Design and Prototype of an Internet Voting Encryption System.
The majority of The Citadel Graduate College computer science and cybersecurity students are working professionals in the Charleston area employed by Boeing, Benefitfocus, Booze Allen Hamilton, Space and Naval Warfare Systems Command (SPAWAR), and other tech-industry supporting enterprises.
In the spring semester of 2018, The Citadel Graduate College will celebrate 50 years of educating students and professionals in the South Carolina Lowcountry. While separate and distinct from the South Carolina Corps of Cadets in its operations, The Citadel Graduate College retains the institution's core values of Honor, Duty, and Respect and its commitment to developing and equipping principled leaders.