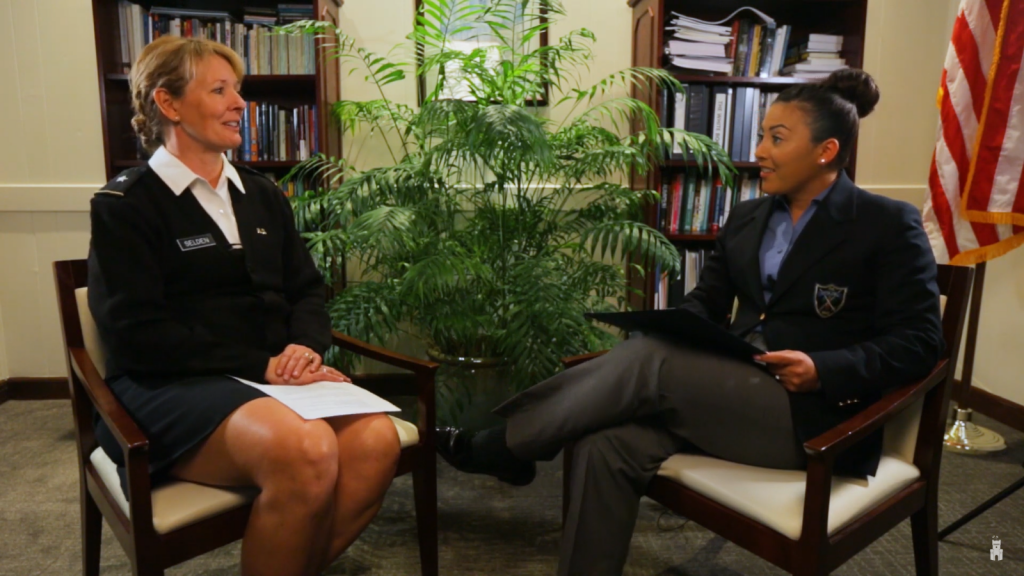 A conversation between The Citadel's Provost and the Class of 2020 Regimental PAO
As Provost and Dean of The Citadel, Sally Selden, Ph.D., SPHR, serves as the college's chief academic officer and second ranking administrator. She leads strategic planning for the college and ensures that academic programs are world-class and aligned with the college's core values. Before joining The Citadel, Selden spent 18 years at the University of Lynchburg where she served in numerous leadership roles including provost.
Cadet Breana Broad, a member of the Class of 2020, is the Regimental Public Affairs Officer for the South Carolina Corps of Cadets. Her position involves media relations, serving as communications counselor to leaders within the Corps, overseeing campus VIP tours and contributing to campus news reports.
Broad selected Selden as the campus leader she most wanted to interview. Listen to the conversation below.