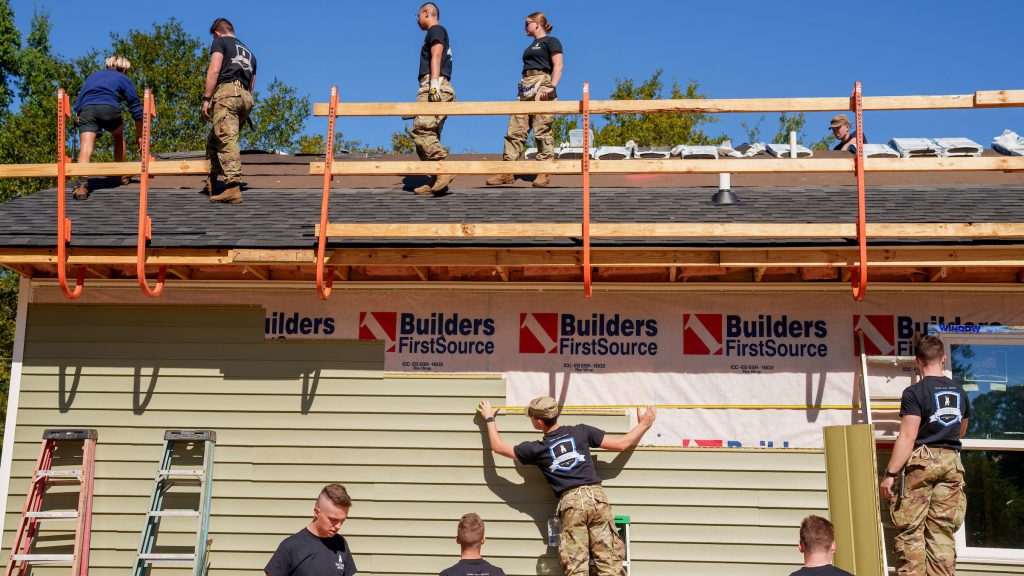 All year long, cadets volunteer across the Lowcountry, helping local groups and giving back to the community.
But one day each year in October, the entire Corps of Cadets trade in regular classes for servant leadership and service opportunities.
The day started with Medal of Honor recipient Sgt. 1st Class Leroy Petry addressing the entire Corps. After his presentation, the cadets split up by class.
Freshmen cadets, called knobs, traveled to local schools, discussing heroism and sharing The Citadel's core values — honor, duty and respect — with elementary schoolers.
Sophomores visited different service sites to volunteer with nonprofit and community groups such as Camp Happy Days, Habitat for Humanity, Sweetgrass Gardens, Lowcountry Food Bank and more.
Juniors remained on campus for specialized leadership seminars. This year, the first leadership discussion was led by Lou Holtz, legendary football coach and analyst.
The Class of 2023 spent the day meeting with professionals who work in industries related to their degrees, touring organizations like Boeing, the Charleston RiverDogs, Santee Cooper and the South Carolina Aquarium.
Senior ROTC cadets participated in a joint training seminar, encouraging enhanced cooperation across different branches after the cadets accept commissions into the Armed Services.
All activities are designed to engage students in an educational and developmental process outside the classroom, which involves learning through service in the community and preparing for service and leadership after graduation. Training, accountability and an evaluation of impact are integrated into all parts of the Class of 1979 Leadership Day.