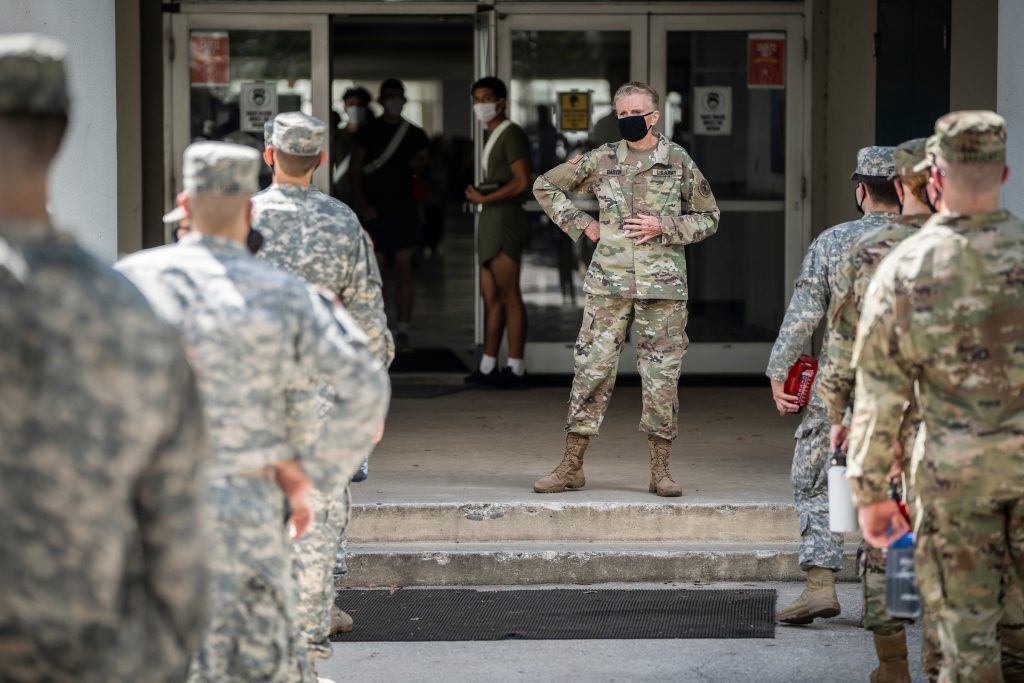 In January, cadets will return to live in their assigned 21 home companies after a fall semester with barracks living arrangements adjusted to reduce possible COVID-19 exposure.
The home company rosters will be provided to cadet leadership by the commandant on November 2.
Reconstitution will take place on a staggered schedule between January 13 – 15.
Accountability formation is at 5 p.m. on Friday, January 15.
Classes will get underway for the spring semester on January 20.
Meanwhile, classes will continue on campus through November 24, when cadets will then depart for Thanksgiving/winter furlough; they will take their fall finals remotely, while at home.
Rooms that have been emptied for cadets to relocate to will be sanitized by the Budd Group, prior to reconstitution.
When to return in January
January 13, 2021
1200-1800 – Primary leadership all battalions.
(All Reg/Bn Staffs; Cdrs/XOs; SGMs; 1Sgts; Plt Ldrs/Sgts)
January 14, 2021
0800-1200 – Upper-class cadets already residing in 1, 3 or 5 battalions
1300-1700 – Displaced upper-class cadets moving back to home companies, 1, 3 or 5 battalions, and freshmen assigned to A, B, C, D, I, K, L, M, P, PB, S, V
January 15, 2021
0800-1200 – Cadets already residing in 2, 4 battalions. Freshmen cadets from E, F, G, H, Rbd, N, O, R, T
1300-1700 – Displaced upper-class cadets moving back to home companies 2,4 battalions.
1700 – South Carolina Corps of Cadets Accountability Formation