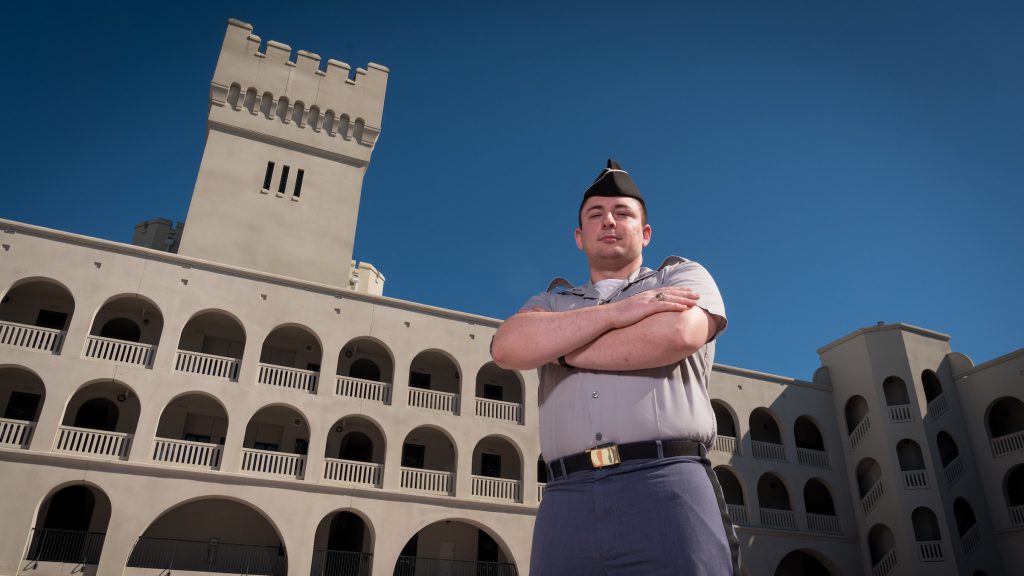 In recognition of Veterans Day on Nov. 11, The Citadel is highlighting some of the college's exceptional veteran students from different branches of the U.S. Armed Forces.
There are approximately 250 veterans currently studying at The Citadel, either as undergraduate or graduate students. They have the option of taking their classes as day students alongside the Corps of Cadets, as evening students with other non-cadet undergraduates or online. In addition, they are provided with multiple resources through the Veteran Student Success Center on campus.
Named #1 Best College for Veterans in the South for three years in a row, the Military College of South Carolina is honored to help our nation's heroes advance their education.
Q&A with Cadet Luke Darling, Class of 2022
Luke Darling is a cadet veteran at The Citadel. He expects to graduate in December 2021, earning a degree in Intelligence and Security Studies with a concentration in Military Intelligence. He is currently involved with a work study through the Student Veteran Success Center while interviewing for jobs in the private sector ahead of graduation; additionally, he's set to be married in February 2022.
Why did you enlist, and how long were you in the Coast Guard?
During my time in high school, I wanted to join the military — but I wasn't sure which branch until I had heard about the Coast Guard, the different job opportunities and the missions they are involved in. I was not accepted into the Coast Guard Academy, but still wanted to join. I learned about how to enlist into the Coast Guard, and that's exactly what I did after graduating from high school.
I served in the Coast Guard from August of 2014 to August of 2018, when I separated from the Coast Guard as an E-4, or Petty Officer Third Class. A week after separating, I started my education at The Citadel as a member of the Corps of Cadets.
What was your time in the military like?
It was unlike anything I had ever experienced before. Being in the military gave me a better understanding of what people who serve in the military go through each and every day. The sacrifices they make, the people they protect and the people they save — and I got to be a part of that during my time in the Coast Guard, which is something I will never forget.
What experiences from your military service helped prepare you for your education?
My experiences in the Coast Guard helped me prepare to be a student at The Citadel by teaching me the importance of seeking assistance from others when needed, knowing when to step up and take charge of a situation, and also how to organize my priorities when it came to my daily schedule.
One of my top priorities while going to college is getting good grades, earning my degree and using my degree to get a job that I can use to help support my future family.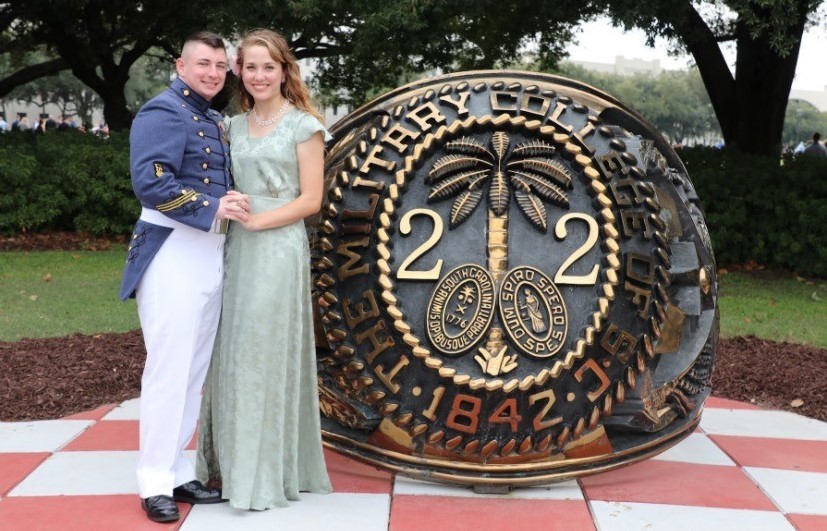 Are there any advantages to being a veteran at The Citadel?
Being a veteran at The Citadel gives me the opportunity to share my experiences from my time in the military with my fellow cadets who aspire to join the military after they graduate. As a member of the Corps of Cadets, I get to interact with the cadets each and every day, in the classroom, in battalion and outside of campus in numerous activities such as football games, band events and even sporting activities like hockey games.
What's your favorite thing about The Citadel as a whole?
My favorite thing about being at The Citadel is the unique student body. While it is a military college, it also allows veteran students like myself the opportunity to attend such a distinguished school, where I can get a great education and use my degree to get a job like the one I am currently pursuing.
Also, day in and day out, I get to learn about why cadets want to join the military. I also get to learn more about the other veteran students, their experiences, what life was like for them in the military and what they want to do when they graduate.
Veterans interested in attending The Citadel can find information about programs and opportunities here. Additionally, information about benefits for veterans can be found here.